In a world dominated with electronic devices, social media, live updates and fast-paced communication, one photographer has decided to take a step back and share what life is like without them.
Niki Boon, a New Zealand photographer, is known for her ongoing photo series 'Childhood in Raw' where she shares photos of her four children and their technology-free life growing up on their rural 10 acre property.
"My children are unschooled and live without TV or modern electronic devices, a lifestyle that may seem unconventional to some, but I am here to celebrate the magical place I choose to live with my family," the photographer told My Modern Met.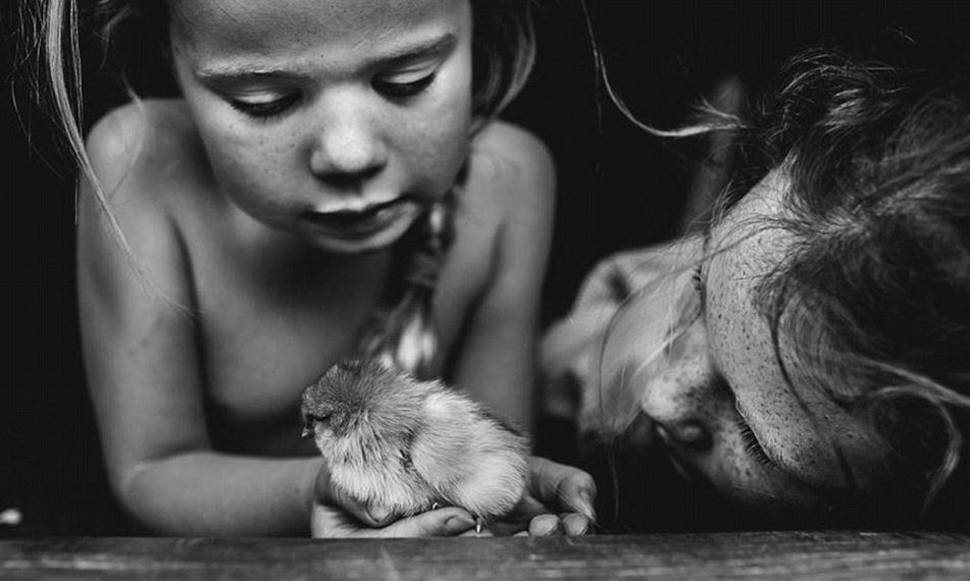 The stunning black and white photos document the everyday lives of her children where they can be seen relaxing on the patio together, eating ice blocks, playing in the sprinklers, running through muddy fields and playing with animals.
The candid snaps reflect a carefree lifestyle where the children are completely present and free of the inevitable and endless distractions of social media, television and video games.
Ms Boon also said the children have very 'minimal interaction' with the camera while they are in front of it, but gives a selection of the images to the children on their birthdays.
"They will hold a piece of me and my love for everything they are and everything they do," she said.
The proud photographer shares the striking snaps on her Facebook pages with captions to explain what was going on in the moment they were captured - from camping trips to weekends away at the beach.
Ms Boon describes her role as "turning your beautiful ordinary into art" and is a completely self-taught photographer who is also a qualified physiotherapist.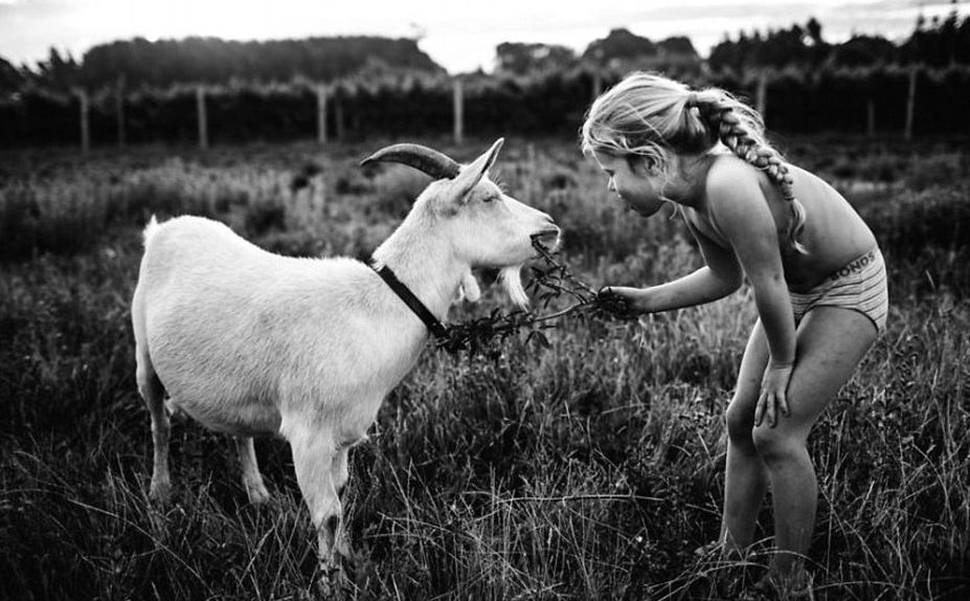 She grew up on a farm in rural New Zealand "with a childhood barefoot, wild and free" and says on her website that "in part my photographic work pulls from my childhood freedoms and adventures that still exist so strongly in my mind".
"Today we live on a small block of land where I strive to replicate this childhood for my children... it is here in our wild and wonderful surroundings that I endeavor to tell their story .. Life as it is [sic]."
"The hours of fun one creek and a few sticks and leaves possess," the photographer wrote on Facebook recently next to a snap of her kids playing in the creek.
The latest installment of the photo series has been shared thousands of times - the striking snaps highlighting just how dominating electronic devices can be in modern families and inspiring others to perhaps step away from cyber land for a while too.