Pub quizzing is our winter sport and it seems visiting royal, Prince Harry, was also keen on a bit of brain training — getting heartily into the fun and frivolity on Stewart Island last Monday. We asked our brainy buddies about the top trivia spots in Auckland and here's what they had to say.
1: Horse and Trap, 3 Enfield St, Mt Eden
The colourful quiz master draws a Tuesday night quiz crowd to the Horse and Trap. During winter, you'll need to book your team - about 50 people were packed in last time we visited. There seems to be a surge during school holidays - perhaps those clever teachers come together mid-week for brain training when school's out. The beers will set you back about $10 each, so it's worth trying your best to come in the top three and win a bar tab ($50, $30, $20), or nab a bottle of wine for second-to-last place.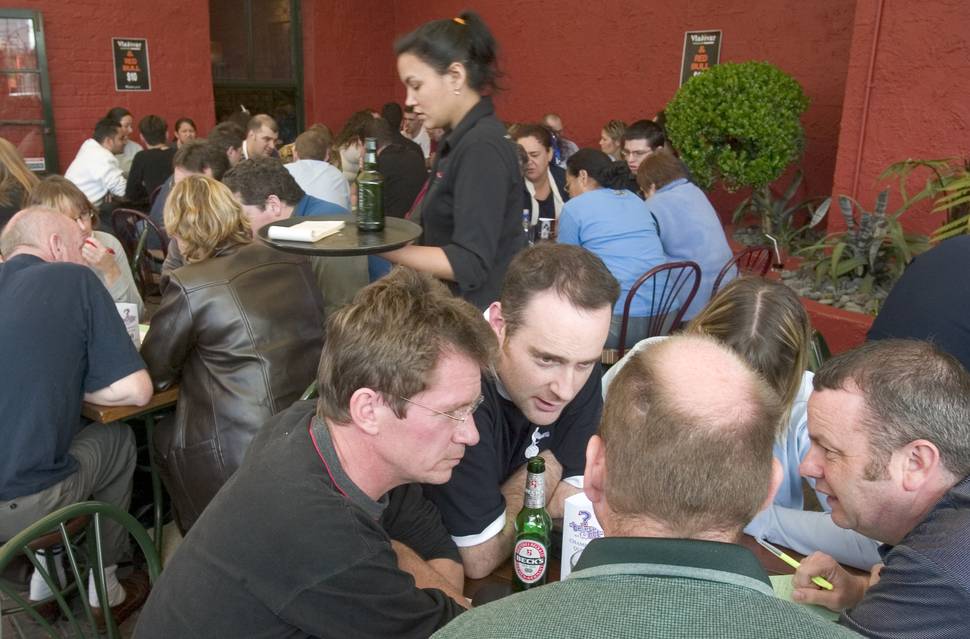 2: Malt Bar, 442 Richmond Rd, Grey Lynn
Malt Bar is a heaving hot spot for brainy locals on a Tuesday night in Grey Lynn. Teams are restricted to six, so book early on a Tuesday and arrive before the quiz kicks off - this corner bar can get cosy. Malt Bar offers two-for-one pizzas from 6pm so you won't be hungry during the main event. First prize is a $100 food and beverage voucher, second scores $50 and second-to-last gets a round of drinks.
3: Blue Stone Room, 9-11 Durham Lane, Auckland
There's nothing like a quiz night to help you bond with your workmates, and we reckon Bluestone Room is one of the best downtown venues to get the gang together. This rustic building, hidden below Albert St, presents the quiz on a Wednesday evening. There are about 10 regular teams, so it's suggested you book a week in advance. It will cost your team $5 to play, but with $4 Heinekens and $9.95 steak and burger meal deals, we can't complain. First place pockets a $100 voucher and second and third take home bar tabs.
4: Black Salt, Corner Totara Ave and Great North Rd, New Lynn
This West Auckland quiz is held on a Wednesday night in an upstairs function room, meaning participants don't have to contend with other patrons in line for a pint at the pub. Black Salt offers a variety of platters to share, especially for quizzers - prices start from $15. The comedic quiz master draws in about 10 teams a week, so book a couple of days ahead. First place takes home a $100 bar tab, second $50 and third $30. Second-to-last wins $25 and there are spot prizes to pick up throughout the night.
5: Zookeeper's Son, 715 Mt Albert Rd, Royal Oak
On Tuesday nights, this Royal Oak establishment hosts its "survival of the smartest" from 6.30pm. There is a maximum of 10 people per team. From experience, we suggest a brains trust of no more than six. Zookeeper's doesn't take bookings, but up to 20 teams can fit in the cool two-storey pub so don't worry about missing out. It offers massive $10.50 burgers to fill the gap, gives away $50 for first place and also gives away random rounds of drinks during the quiz.