Many of the gracious residences of Victoria Avenue have stood for over 100 years, as families — and fashions — have come and gone.
Elegant number 103, home to Sri Lankan doctors, Raj and Lalith Gooneratne since 1990, is one of them, imbued with a sense of history, yet bright and contemporary, too. Their son Rajeeva says his parents arrived in New Zealand in 1972, as a worldwide shortage of doctors saw British-trained, Sri Lankan medics dispersed to all the corners of the Commonwealth.
The Gooneratnes bought in Victoria Ave when Rajeeva began at Auckland Grammar School.
FOR MORE PROPERTY NEWS AND LISTINGS GO TO ONEROOF.CO.NZ
"It was a great place to live, simply because it's so big," he says. "My sister and I had lots of room to do our own thing."
He thinks the house was built between 1910 and 1919, because it has Victorian elements, but some features are more Edwardian.
Whatever its era, the homestead has been lovingly kept and thoughtfully renovated over the years, retaining its original charm, while moving with the times in terms of style and convenience.
Rajeeva's parents did a major rejuvenation in the early 2000s, changing some of the layout, yet keeping the intrinsic character intact.
"It took about a year and they had everything completed to the highest standard possible," he says.
"I remember that it was a real challenge, but the results were worth it.
"The carpet still looks practically new, probably because of my mother's 'no shoes inside' policy, and the kitchen and bathrooms really haven't dated at all."
As with many traditional homes, the large, well-equipped kitchen is the hub, with generous living areas radiating out from it.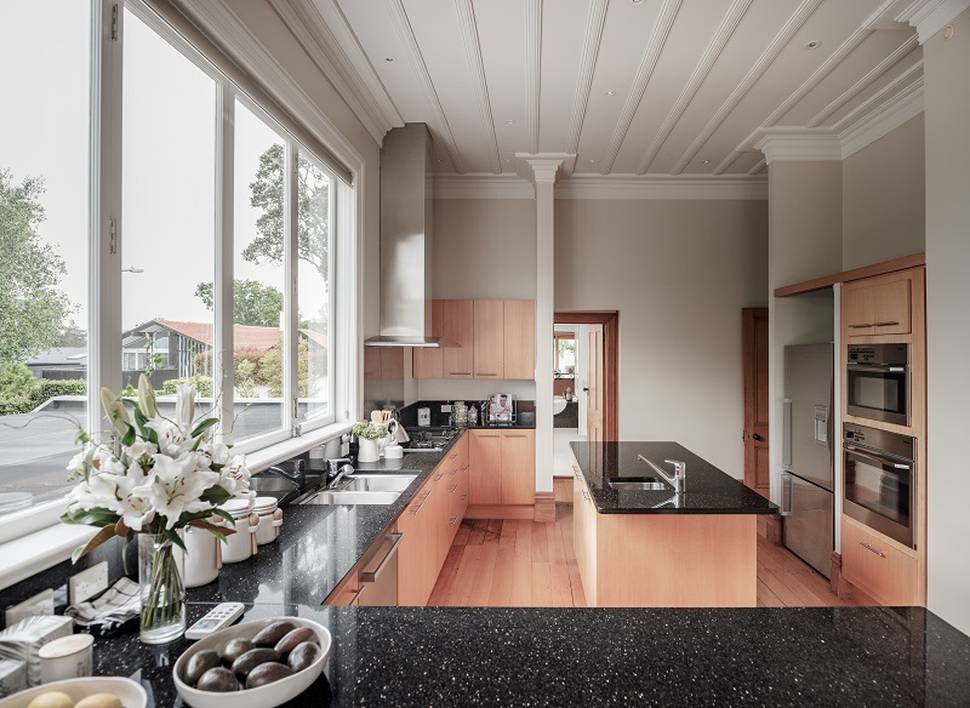 The informal dining and family room has lovely views across the neighbourhood, and the formal lounge with its handsome wood and marble fireplace is a classic of its time, with tall ceilings and ornate light fittings.
The formal dining room has leadlight windows, a period fireplace and room for a crowd.
"My mother was a great entertainer and would regularly put on huge Sri Lankan buffets
for all our friends," says Rajeeva.
Also on this level is a bathroom and an office, plus access to the newly carpeted double garage, with laundry and storage, which enjoys access from Chatfield Place, instead of Victoria Avenue, as an added convenience.
On the next floor, reached via an impressive Kauri staircase from the light-filled reception lobby, lie four of the spacious bedrooms.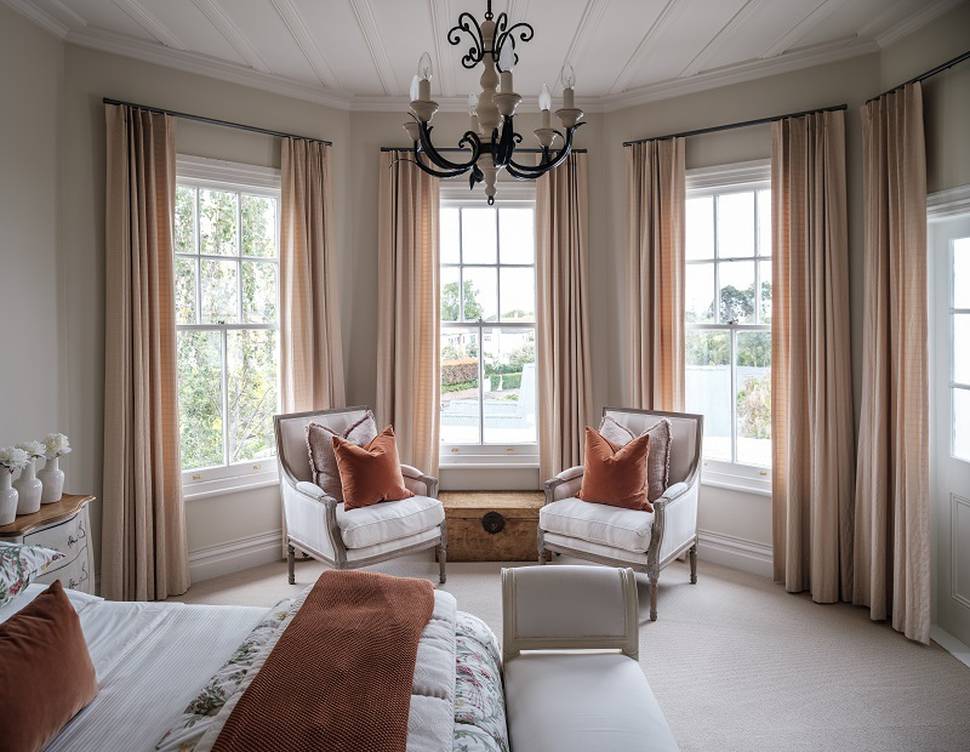 "The one I had as a teenager became the master suite during the great renovation, and they took out the next bedroom along to make room for a wardrobe and en suite," says Rajeeva.
"They refurbished the family bathroom, added another bedroom to replace the one they'd lost, and then converted the attic into what's potentially the fifth bedroom, but it could be a media room or second office."
Since Raj and Lalith moved out to a new, smaller property a few months ago, Rajeeva and his partner Sascha have had everything brought up-to-date in terms of painting and revitalising the interior woodwork.
"We did some of it ourselves and discovered skills we didn't know we had, so it's actually been fun," he says.
The weatherboard exterior of the house is as impeccable as the interior, and at the rear, there is a private, paved patio.
At the front, the lawn has recently been replaced and easy-care plantings require little gardening input. It's fully fenced, so is safe for children to play.
"My parents would really like to see a new young family here," says Rajeeva.
"It's perfectly positioned for schools, shops, the motorway, parks, beaches and lots more."
103 VICTORIA AVE, REMUERA
• 5 bedrooms, 3 bathroom, 2 parking spaces.
• Land: 690sq m, house: 380sq m.
• Inspect: Sat/Sun 12.30-1pm.
• Schools: Victoria Avenue School, Remuera Intermediate, AGS, EGGS.
• Contact:John Quiambao, Ray White, 021 0278 2708, oneroof.co.nz/1189920