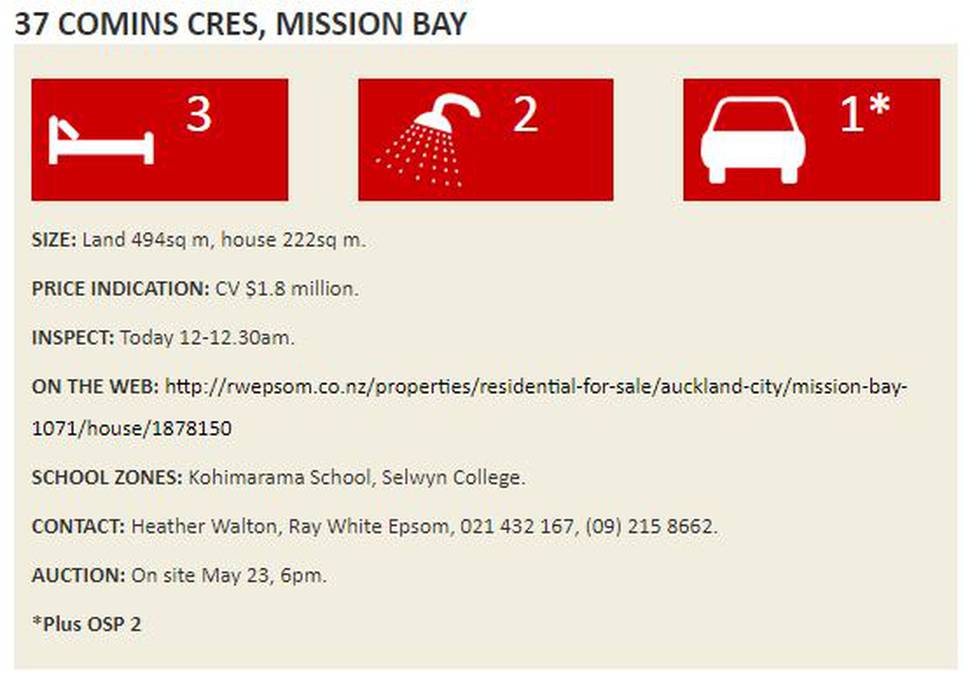 When Debs Saunders wakes in the morning, she pinches herself at the "ridiculous amount of sun" that pours across the massive rear deck into her beautiful bedroom.
The 1950s home she and her husband John have is "an amazing, gorgeous place to live in", she says. "I love the palm trees off the front balcony — we didn't have those in Wellington — and the moon when I wake at night. We get up in the morning, open all the doors and leave them open all day long, it's so sheltered and private.
"Nobody believes us when we say we have sun in the bedroom all day. They say 'that's impossible'. But because of the flat roof, nothing gets in the way when the sun swings around in the afternoon."
Debs and John consider themselves lucky to have ended up owning this home, which Debs terms a "stretch and grow" because of its ability to expand to accommodate all three children if they come home.
When they first arrived in Auckland two years ago, they rented the property from an estate next door. After four or five months, they were so enamoured with its possibilities, they convinced the owner to sell it to them.
"With its simple, flat-roof design and black vertical cedar weatherboards, it's like a glorified Kiwi bach," says Debs. "We've just spruced it up."
At some stage, somebody had opened all the living and created one extra large space that flows from the front balcony through to the big deck and garden to the rear. While the front is elevated above the generous polished black tiled entry and captures views of the Sky Tower and Bastion Point, the back is on the same level as the lawn, which makes it easy to live in.
The kitchen had already been updated, incorporating bifolds above the sink bench opening to a handy servery, ideal for serving drinks to outdoor diners. Breakfast, lunch and dinner are enjoyed out here in the summer. When it gets too hot or it rains, they simply pull out the retractable awnings for shelter.
By replacing the venetian blinds with roll-up sunshades and adding white shutters to bedroom windows, all-white interiors have a crisp, clean look and are flooded with light.
Striking new doors with a square block design on the large wardrobes in all three bedrooms reinforce the light contemporary flavour combined with new pale carpets throughout.
Re-landscaping has also done wonders for the property's useability. Once a wilderness, it's now groomed and ready for options such as a trampoline or pool. Debs and John use the downstairs area behind the internal garage as a den but it has doubled as bedroom and office at times. Beside it, a large laundry and a huge internal storage room add enough space for another en suite bedroom.
They'll miss many things when they leave. Especially the five-minute walk to Mission Bay and taking their dinner to the beach. But John has started a new business and they're considering other opportunities.
However, says Debs, they don't know the property's value. "It's never been on the market. The previous owners bought it privately and then we bought privately from them. So there has never been anybody competing for it."
While that's the great unknown, Debs is sure the next owners will love it just as much as she does.