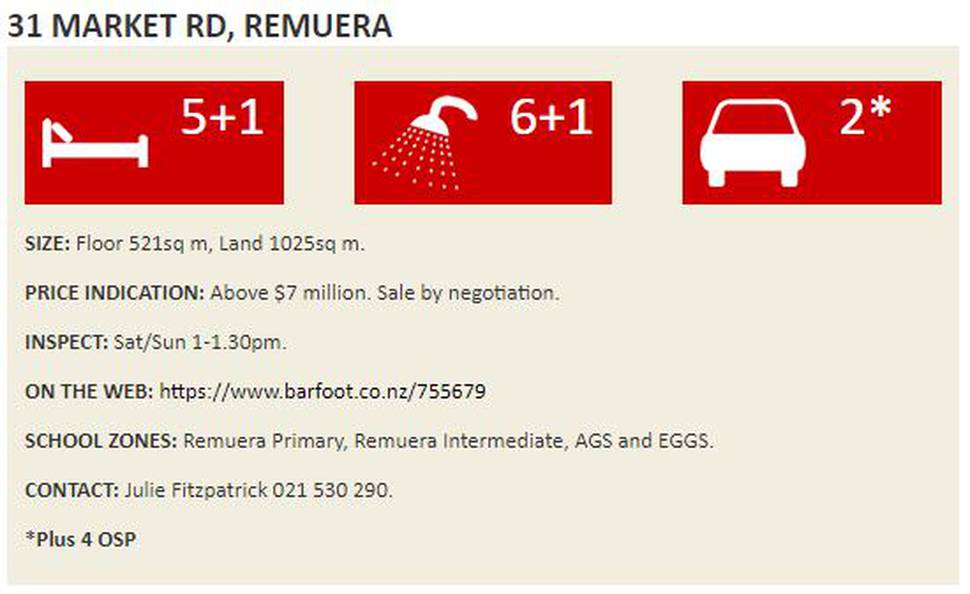 Mark and Lisa Heron don't know a great deal about the history of the gracious 1880s villa they bought almost two years ago, but they do know that the huge reconstruction job they took on was done to the highest standards possible.
Previously in three flats, the house was in poor condition but superbly located at the foot of Mt Hobson. "It's been a messy and hectic time but we're both really excited about what we've achieved," says Mark.
He says that practically every detail of the finished product — from the stained glass doors to the kauri floorboards — is either brand new or lovingly restored by an expert team of builders and craftspeople, all of whom were keen to take on the challenge.
Mark, who works in private equity, and Lisa, a hairdresser at Bettjemans, supervised every step of the way as the enormous villa — which covers over 500sq m, on three levels — was brought back to life.
Set behind state-of-the-art security gates, the front entrance is magnificent and bright with a sparkling blue leadlight door.
To its side lies the room Mark calls the library, with built-in shelving and a bio-fuel fire, while next door is the elegant formal lounge which enjoys leafy views.
There are two bedrooms on this level, each with its own stylish en suite. LED strip lighting along the skirting in the back hall comes on at dusk and goes off at dawn.
And then there's the kitchen. It looks like something from the most stylish glossy magazine, with soaring ceilings, a dramatic glittering feature light, high-gloss joinery, and all the bench space you could ever wish for.
The separate scullery allows entertainment without mess and the big laundry is an added bonus.
There's space for the largest of dining tables and chairs and French doors open to the courtyard outside, with its outdoor television, fire, various seating spaces, and sub-tropical plantings.
There's a little cottage to the rear of the section and it too has been restored and redecorated. "The property as a whole is very versatile and ideal for extended family living," says Mark.
Back inside, the top floor is home to a generous master suite with a walk-in wardrobe that goes on forever. There's a lovely marble bathroom and lots of space for lounging or watching television — not that Mark and Lisa have much time to spare, what with juggling work commitments and the renovation.
In the basement area are two further bedrooms, used by the couple's two teenage sons when they're home from boarding school. The boys' friends are all envious of the home theatre where labrador dog Bono likes to sit and watch football games with the family.
Mark is especially pleased with his air-conditioned wine cellar. A plant room and an IT room power the house, with its many smart features, which include ventilation, security, surround-sound and much more.
The spa room features a deep bathtub and sensational tiling. Needless to say, it's a favourite spot for Lisa.
With all of this well-appointed luxury, it's hard to imagine why the Herons could possibly want to move on, but they say that the sheer size of the house didn't actually hit them until all the work was done.
With one son heading for university they realised that it was simply going to be too big, so they're downsizing. "Whoever buys it won't believe how much it offers — or how easy it is to live in," says Mark.
"The cottage is wired in with the rest of the house too, and you can control practically everything with an iPad."