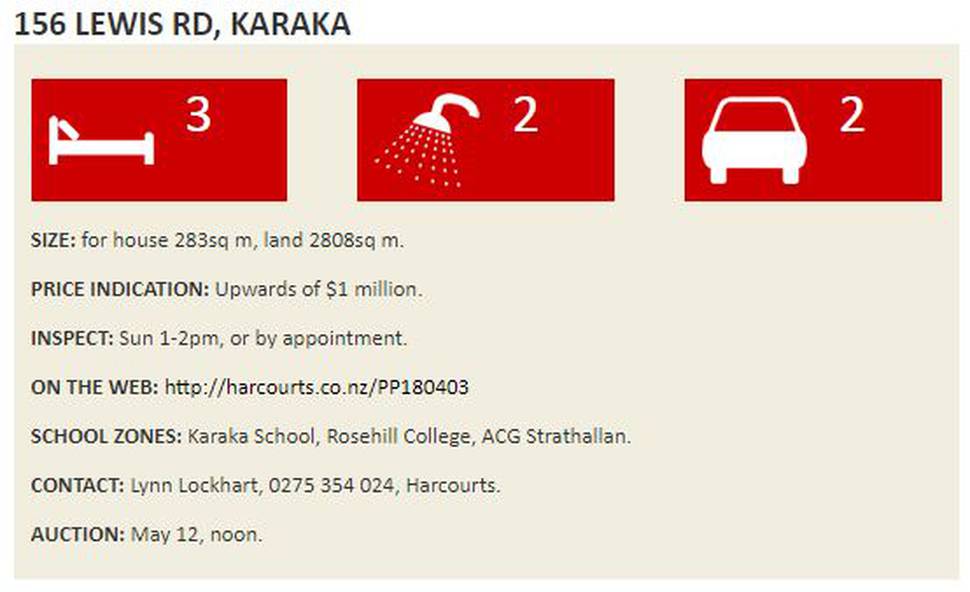 In 1990, Liz and Dave Clare were working hard on their export business and wanted some respite in the country away from the hustle and noise of the suburbs. Dave describes the villa they found in rural Karaka as their "Eden".
"We were both involved heavily in the export industry in Pakuranga, working long hours, and we got to the stage where we wanted a bit of peace and quiet," he says.
"We were working seven days a week and getting phone calls every hour of the day because of time differences, and we wanted a bit of space to recharge the batteries at the end of the day."
An economic downturn was under way back then and so they thought if the industry went belly-up, they could do with a place that could provide a home and income.
This property was perfect, says Dave. "You come in off a quiet, peaceful road and there's a long driveway past a stand of native bush and then you've got the house positioned at the end."
Dave credits Liz with seeing the potential of the property and the house, which was run-down.
The villa itself dates back to 1920 and in those days was among dairy farms, though most have since been converted to stud properties.
Liz says they wanted rural land but not a 4ha block — they were still working and needed something relatively easy to manage.
The first house she saw was too small. So the real estate agent took her to the one next door. It was dated, but Liz loved the property.
"They had the bathroom virtually in the middle of the house," she says.
"To put it mildly, it was a bit of a shock to see … it was a funny bathroom."
The house had three large bedrooms and a formal lounge and Liz was happy to have a renovation project.
She called in the local builder who got to work, saving what wood he could because there was a lot of rimu and kauri in the house.
Over a period of about 16 to 18 years, they modernised and extended, including adding an en suite for the master bedroom, which an architect made sure was in keeping with the house.
They kept many original features, including stained glass and leadlight windows, but the original scrim walls were gibbed and the kitchen upgraded.
Liz says there were some great features which had been covered up over the years, such as an original coal range that had brickwork behind it.
It turned out the brick work was hiding a fireplace, which they exposed and restored.
They extended some areas and added French doors out to the deck which they wrapped around the back of the house.
The house is fully insulated and rewired. "It was a labour of love, as it always is when you're renovating," says Liz. "It's a really comfy, warm environment."
There's plenty of land, too, with fruit trees and two macadamia trees.
The property is great for pets and children — the school bus stops at the gate.
It's only 20 minutes to either Pukekohe or Papakura, plus there is a local cafe and deli and a sports complex in the next street.
The couple is selling because they have already moved on to Oamaru where they have a B&B.