By Robyn Welsh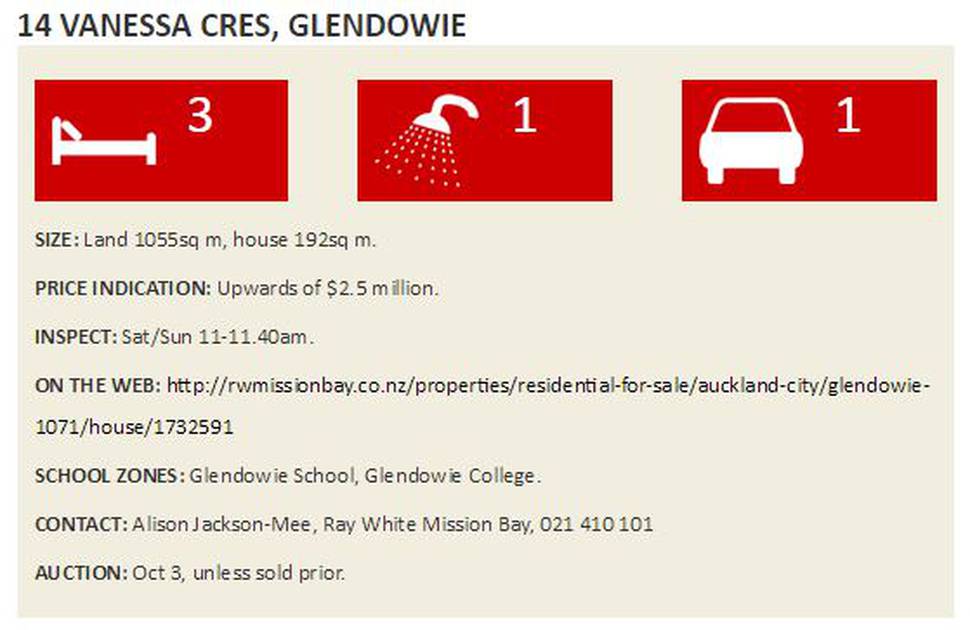 Chris Smith is quite at home among the stars. He has had 28 years of living the high life in Beverley Hills. Sure, this clifftop Glendowie neighbourhood only shares the same name as California's famous celebrity city Beverly Hills - with the addition of an 'e' - but that hasn't stopped Chris sharing a star-studded story or two.
His best is the proof that the mail does get through, even if the sender of one such letter to Chris years ago had nothing more of an address to go on than simply; "Chris Smith, Beverly Hills, Auckland".
"It actually found us even though this is not a recognised area," he says, of the 24ha block of land that Sir Robert Kerridge (of the Kerridge Odeon cinema chain) paid £20,000 for in 1946 and duly named "the Beverley Hills Estate".
As if that wasn't enough of a stellar connection, one of Chris' favourite pastimes is stargazing through his telescope, from the rear deck.
"It's beautiful if you love the stars because there are no lights to distract you and spoil the view."
Stars or no stars, life here for Chris and Teresa Smith has been everything they dreamt of for them and their 17-year-old daughter they adopted from Russia as a baby.
The home, which Chris, a retired pilot, bought in 1989, runs through the middle of the estate that is bordered by West Tamaki Rd and Roberta Ave and overlooks part of the coastal Tahuna-Torea Nature Reserve.
According to documented local history by author Elizabeth Tarrant, Roberta Ave and Vanessa Cres were named after Sir Robert Kerridge's two eldest daughters.
Those two names (and presumably the Beverley Hills name) were formally adopted by the Auckland Council in December 1954, ahead of the sale of the last of the 140 lots in the estate by May 1956.
This home was built in 1960, and Chris and Teresa have resisted the temptation to replace it with a glamourised model in favour of more modest cosmetic updates.
"It's original and stock standard," he says of its circular driveway, its single-level living and bedrooms above the similarly-sized basement garage.
"We toyed with selling it or making all sorts of changes but this house has met our needs, and done everything we have needed it to do for us, just as it is."
Chris did give in to the temptation to peer beneath the worn-out carpet though.
"I was sitting in the lounge one night and I pulled up a corner of it and I saw these lovely rimu floors underneath. They were just beautiful."
He didn't stop until he had ripped up the carpet in the entire living area. "Put it this way, I went to bed much later than normal," he says.
He sanded the floors and stripped some of the multi-paned windows to show off beautiful timber, which he believes may be English ash.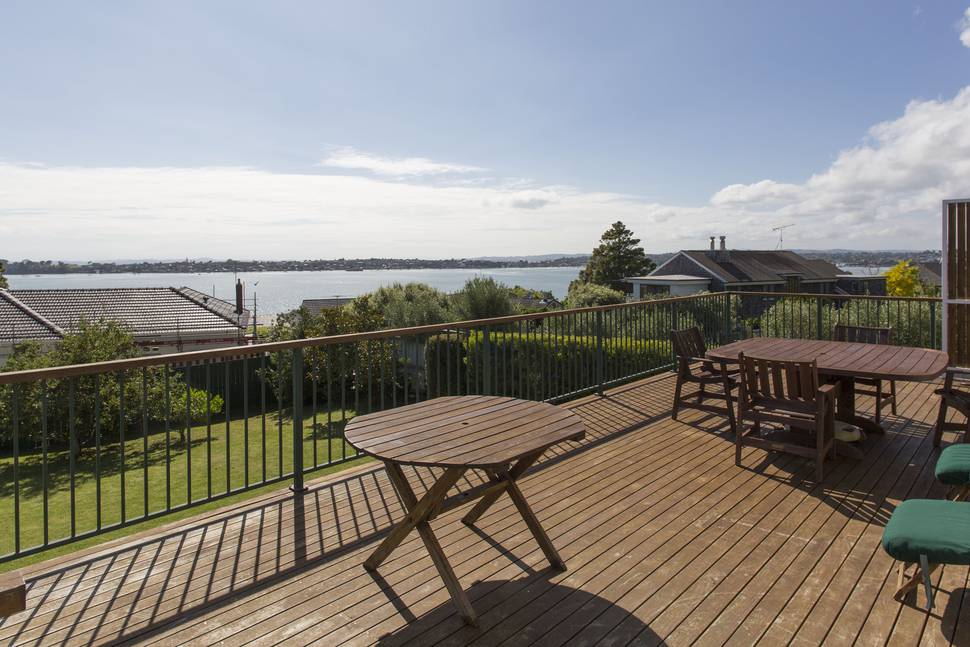 Chris and Teresa updated the original yellow/grey bathroom with a new solid teak timber vanity top. Fifteen years ago, they put in a new kitchen and adjoining deck that takes in views from Browns Island to Half Moon Bay.
The home overlooks big lawns, enjoyed by their daughter, who grew up believing that fairies lived at the bottom of the garden. "She had the most idyllic childhood here," says Teresa.
Now this family have swapped life above the waters of the Tamaki Estuary for Taupo, where they are now based.