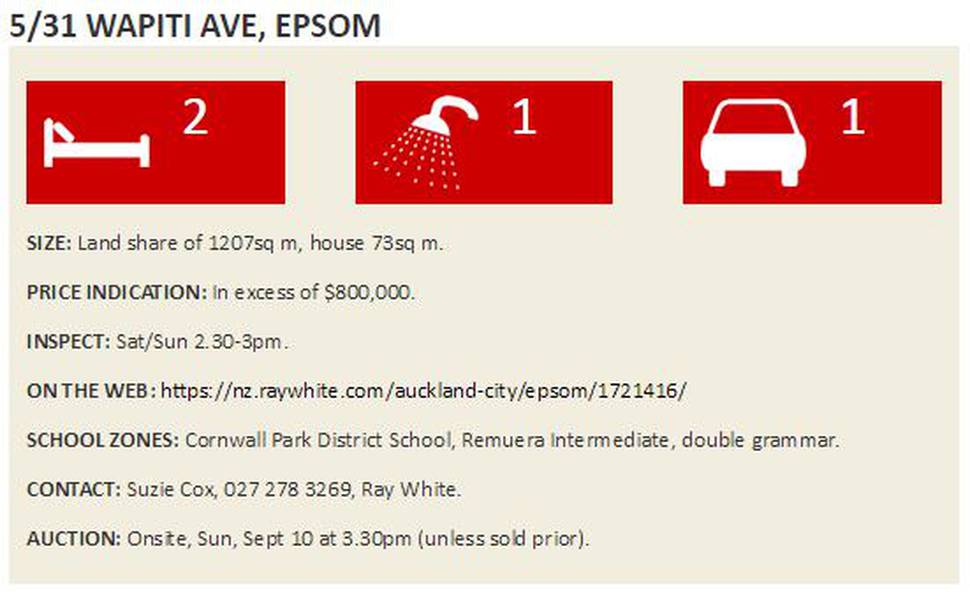 A man whose role was all about privacy enjoyed a sun-drenched Epsom end unit with an unusually open outlook for around 20 years.
New Zealand's first Privacy Commissioner, the late Sir Bruce Slane, looked out over sports fields at the rear of St Cuthbert's College and across Cornwall Park to One Tree Hill.
One of Sir Bruce's three children, cartoonist Chris Slane, says: "He particularly liked the sunny aspect and the openness here.
"He used to say it was '20 minutes from everywhere' because it's so central."
Chris and his siblings grew up about 200m from here in a bungalow backing on to Cornwall Park. Sister Judith walked to school at St Cuthbert's across those sports grounds.
So Sir Bruce was well-acquainted with the double-grammar locale when buying this unit in 1995. He lived here until ill health saw him move into a rest home a couple of years ago, passing away in January, aged 85.
Chris says it was a very easy place for his father to live, with only two low steps outside the front door and a carport just outside. It is only a couple of doors down from a walkway running through to the Pururi Drive end of Cornwall Park near the ASB Showgrounds and Alexandra Park.
Chris says: "It's a bit hidden away here because it's not on a main road."
Unit five is the furthest from the road in a brick and tile block of five built around 1968. It has its own designated carport but Sir Bruce often walked places from here.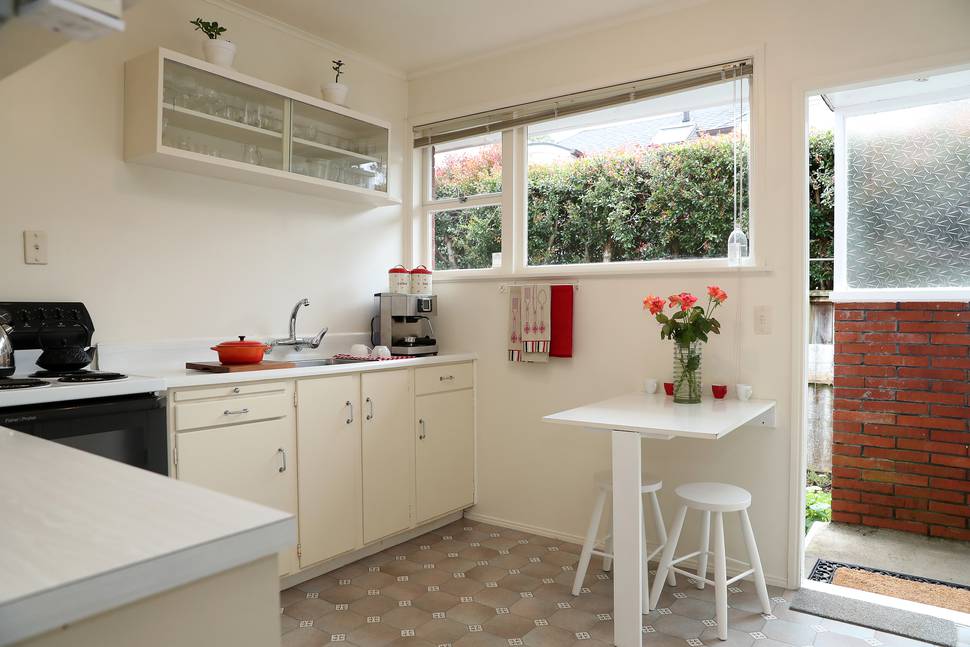 Chris says: "He'd walk to the Lido Cinema or to Countdown at Greenlane and he'd often walk around the park until the last couple of years. It's around 10 minutes' walk from here to Market Rd to catch a train into town.
"He was a real people person so he loved socialising and didn't mind the distant sound of sports from the sports grounds occasionally."
Chris's typical memory of this place is arriving at the covered front entry porch to see his father look up and smile from whatever book or magazine he was perusing in the lounge.
Before his Privacy Commissioner role, helping ensure personal information was protected and respected, the lawyer had been chairman of the since-abolished Broadcasting Tribunal.
Chris says: "He continued following current events all through his retirement, had a Twitter account and tweeted.
"He was good to talk politics to and to sound out ideas for cartoons."
The family have recently re-roofed the entry conservatory with window-seat. The front lounge-dining with heat pump is a good size.
Chris likes the idea of knocking out the rear wall separating it from the classic mid-century kitchen with side laundry.
He says his father wasn't an elaborate cook but established a tradition of discussing the world's problems with friends over Friday lunches at local restaurants, later convened at his rest home.
Outside the kitchen is the outdoor area where Sir Bruce maintained a vegetable patch.
He chose the larger of the two double bedrooms as his office and had the bathroom with native timber floors renovated.