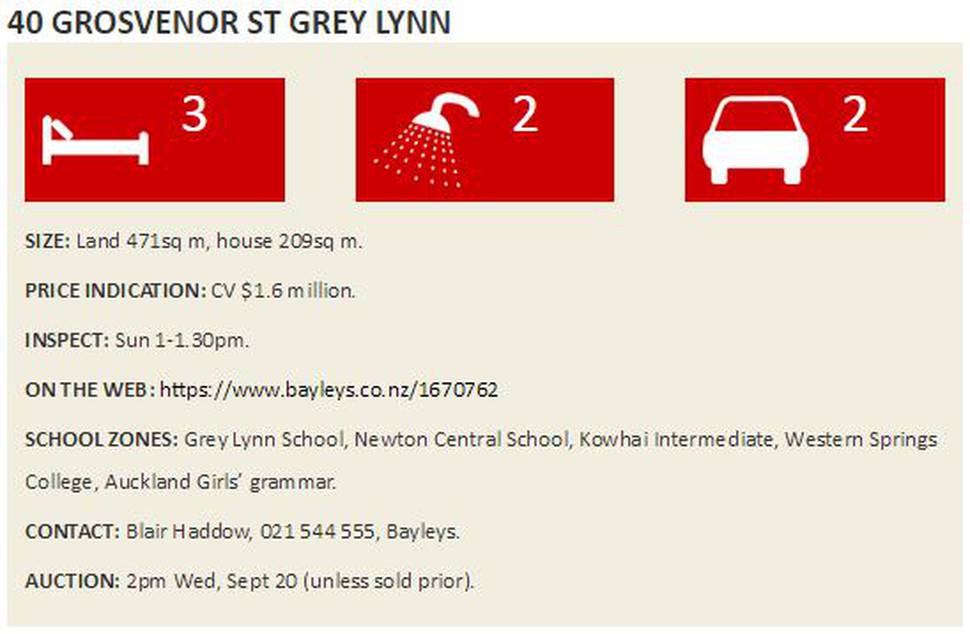 Marketing manager Dave Openshaw shut himself alone in a Sydney meeting room in the wine company he was working for 10 years ago and started yelling.
He was shouting numbers down the phone to his banker wife Ginny across the Tasman in Auckland bidding for this home at auction.
Ginny says: "We were nearly ready to come home after living in London and then Sydney and we'd already missed out at a couple of other Auckland auctions I'd flown back for."
This time they got the house, a circa-1915 transitional villa they share with children Sam (aged 9), Sophie (7) and Burmese cat Coco. They tenanted it for a couple of years before having it fully renovated for themselves.
Ginny says: "It met my number one priority, good afternoon sun. And we wanted to be close to the action in Ponsonby and the City but also near green space."
She says: "I liked the location in a dead-end street across the road from the child-friendly end of Grey Lynn Park with the paddling pool and playground. It had loads of street appeal with its front porch and big front leadlight window."
The couple had their architect friend Tim Dorrington, of DAA, design the home's reinvention. The existing home was gutted internally, re-built from new building paper inwards, extended and recently re-roofed.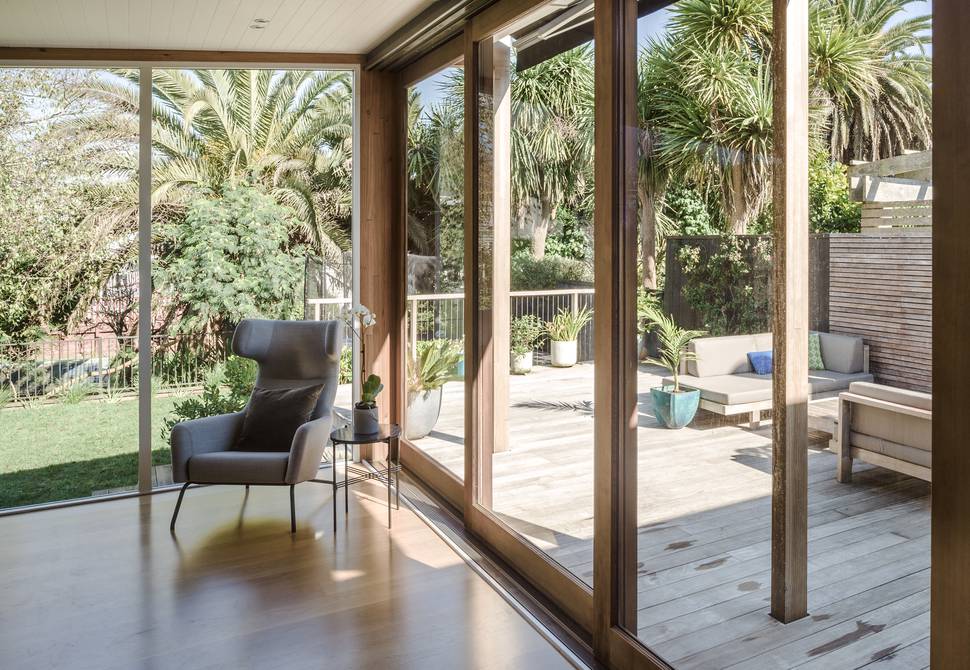 Mid-renovations elderly former resident Percy Dryden visited, delighted that builder Jason Ward had retained messages Percy and his father had left within walls, bearing testimony to them having built the house.
Dave's ecstatic about recently upgrading to a double garage with storage room after "a single garage you couldn't open a car's doors inside because it was built for a Morris Minor".
Its side door opens within fenced grounds, near the big covered entry porch.
Dave says: "What people comment on most is the rear, saying it's their dream extension."
The preceding high-stud front retains some original character features such as the hallway arch above new oak tongue-and-groove flooring.
The master bedroom has a recessed beamed ceiling with ceiling rose. Its modern wet-room style en suite neighbours a walk-in wardrobe with attic space access. This room boasts the ornate curved leadlight window built by Percy and his father.
As well as two other bedrooms and a cupboarded hallway laundry there's a strikingly modern family bathroom Dave feels is signature Tim Dorrington. Its internal glass wall shields an open shower alongside a free-standing bath.
Dave says: "The kids can happily have a water fight behind there."
The hallway culminates in the area visitors have described as an absolute knock-out, a family-dining-kitchen with gas fireplace, abundant double-glazed glass and sliding doors that blur indoor-outdoor boundaries. Extending in an L-shape rather than house-wide maximised winter sun.
Continuing exposed structural glulam beams outside enabled the main bank of sliding doors out to the big deck to run ceiling high. They line up with internal sliding doors shielding a side media room.
The bespoke kitchen by residential and marine cabinetry specialists Dockside 37 teams stainless and engineered stone benches with an oak bench stepping down into a nifty bench seat.
Dave says: "Standing at the bench with all the sun streaming in and all the green around you can feel like you're outside, especially when everything's opened up."
"And we're out on that deck for months at a time."
Subtly tinted glass within wooden joinery and automated outdoor awnings soften sun flooding the extension. Louvres and a low-opening Shugg window encourage air circulation.
Rear grounds retained for level play include lawn and a big spa pool, which stays.
The Openshaws next want to build a new home which their architect friend will again design.