A five-year-old girl who grew breasts at just two years old and started her period at four is going through the menopause.
Emily Dover, from New South Wales in Australia, was a toddler when she started to develop breasts, body odour and acne.
She started menstruating at just four years old and, within the past 12 months, has grown pubic hair due to suffering from Addison's Disease, the MailOnline reported.
Now going through the menopause as a result of her aggressive treatment, Emily is experiencing the same debilitating symptoms that normally affect women in their 50s.
Emily, who weighs 44 kilograms, also endures bullying at playschool for her size, leaving her parents terrified she will always be seen as the "different kid" at school.
"She hasn't had a chance to be a little girl"
Emily's mother Tam, 41, who works in a local hospital, told The Mirror: "She hasn't even had a chance to be a little girl.
"By two years of age, Emily had breast buds and body odour, and a rash on her skin since birth that was now being diagnosed as cystic acne.
"Something was very wrong with our little girl."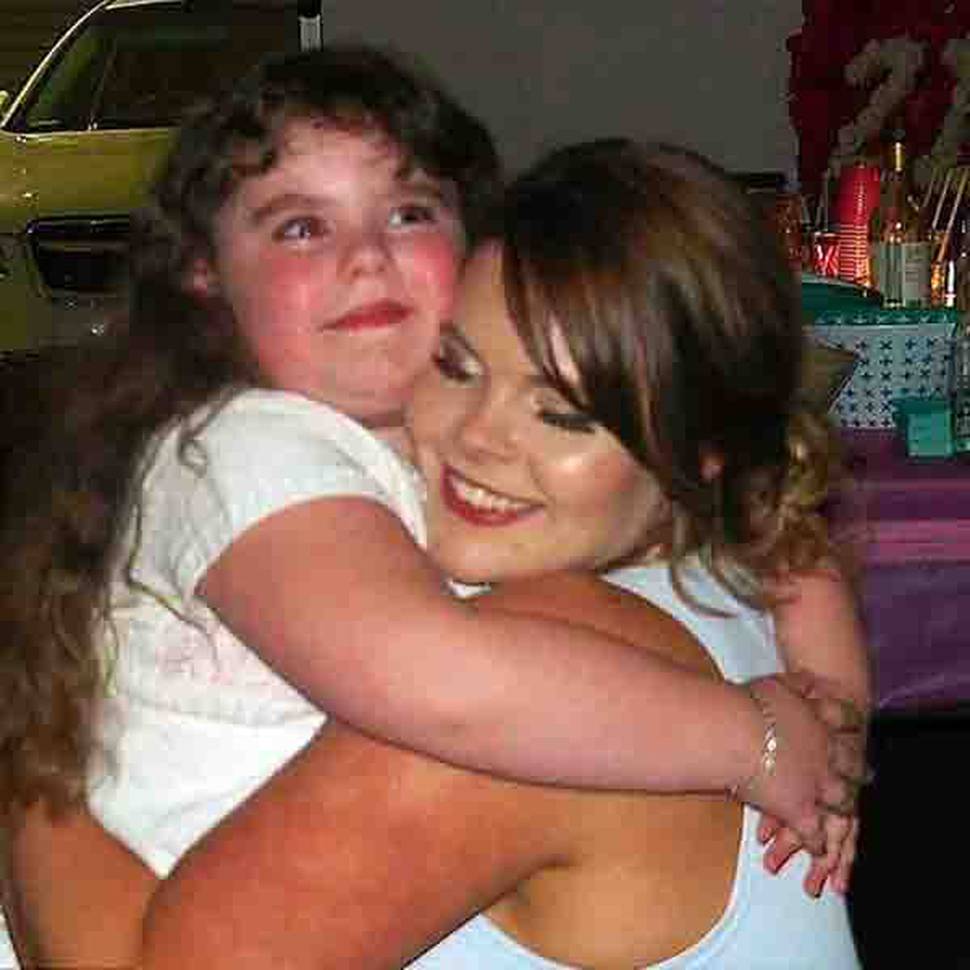 When Emily first started her period, she thought she had soiled herself.
Now older, she is learning how to use sanitary towels.
The youngster wakes daily with swollen wrists and ankles; sore, itchy breasts and very painful bone growth issues.
Emily's parents react calmly to the youngster's symptoms in an attempt to encourage her to do the same.
Although Emily is aware her body is different to other girls her age, the youngster is clueless as to why.
At four months, Emily was the size of a one-year-old
Although Emily at seven stone is larger than other children her age and extremely body conscious, she was born a healthy baby and was even the smallest of her siblings weighing 8lbs at birth.
Yet at just one week old she started crying out in pain and struggling to sleep.
By the time she reached four weeks old, she had grown 4cm in just seven days.
At four months old, she was the size of a one-year-old.
The youngster endured years of doctors visits who dismissed her height as genetic and symptoms of vomiting and infections as being a result of being in daycare.
Finally, Emily was diagnosed with Addison's Disease this year after blood tests revealed she had the hormone levels of a pregnant woman.
She also has central precocious puberty - where puberty starts too early in children, congenital adrenal hyperplasia, autism, sensory processing disorder and anxiety.
Costly treatment too much for Mum and Dad
To treat her complex health issues, Emily is due to start a course of monthly injections that kick start her body into a very premature menopause, with all its side effects.
Her parents will have to pay $2054 per shot as the working couple are not entitled to healthcare.
They have exhausted their paid leave caring for the youngster, who frequently becomes unwell.
The couple are hoping to raise money to fund Emily's vital treatment. Donate here.