Many war films tell harrowing stories, few do so without venturing to the frontlines and fewer still do so focusing on women, children and animals.
But that's exactly what Kiwi director Niki Caro's new film does. The Zookeeper's Wife retells the true story of Antonina Zabinski, who, with her husband Jan, saved the lives of about 300 Jews who had been imprisoned in the Warsaw Ghetto during the German invasion of Poland in 1939.
Jan would go into the ghetto and smuggle people out to his and Antonina's nearby zoo, while Antonina would house them and keep them secret while German troops were right on their doorstep.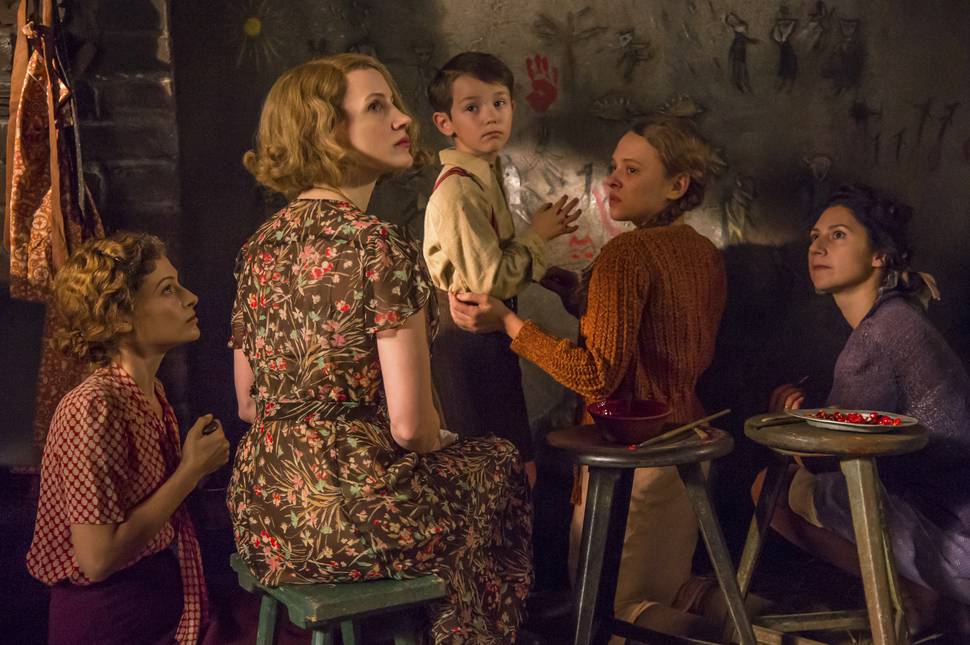 While the film, directed by Kiwi film-maker Niki Caro, starts out looking like a relatively feel-good story, it quickly takes a turn and does not shy away from the hard stuff, depicting death and destruction and children being raped and hauled off to concentration camps.
"It is harrowing," says the film's star Jessica Chastain. "Antonina was there at the house, she was responsible for all these children and at any moment one of those soldiers could come inside her house and she could be raped, they could search the house, they could shoot everyone, including the children and herself, she was responsible to keep all those people safe."
But Antonina does it anyway, hiding a defiant strength while outwardly displaying a softness easy to underestimate. It's another dream character for Chastain, but she shies away from the idea of Antonina being a "strong female character".
"I think that's a very strange thing to say. I see strength in all women."

It's an idea she has in common with director Caro, known for her feminist films and inclusivity on set.
"[Caro] was amazing, I really hope to work with her again and again," Chastain says. "I think she's such an incredible film-maker and human being and I think our industry has desperately needed someone like her for a long time."
Chastain penned a piece for The Hollywood Reporter out of sheer joy over the number of females on Caro's set, naming producers Diane Levin, Kim Zubick and Katie McNeill; screenwriter Angela Workman; novelist Diane Ackerman; camera operator Rachael Levine and stunt coordinator Antje "Angie" Rau among scores of others.
"In this industry, when a woman is given some authority, I have found that they sometimes become self-conscious about creating opportunities for other women because they don't want to be seen as a threat to the industry; as going in and changing it up, but Niki doesn't care," says Chastain.
"She doesn't care how anyone perceives her, she's just going to do what she wants to do, and do what's right...and in the future, having people like Niki creating opportunities for women - hopefully that will force a change."
Caro is set to direct Disney's live action remake of Mulan, making her the second woman in history to direct a film with a budget of more than $100 million.
It's a film about a young woman who must disguise herself as a man to fight for her country, but if The Zookeeper's Wife is anything to go by, Caro is likely to put her own twist on it.
Speaking to The Bottom Line, Caro explained her aim to change the perception of "strong women" in cinema.
"I think a lot of people still confuse female strength in cinema with women that are really kind of badass and outwardly strong, kind of like guys in girls' bodies.
"I'm interested, particularly in [The Zookeeper's Wife], with exploring characters that are terribly strong but soft at the same time.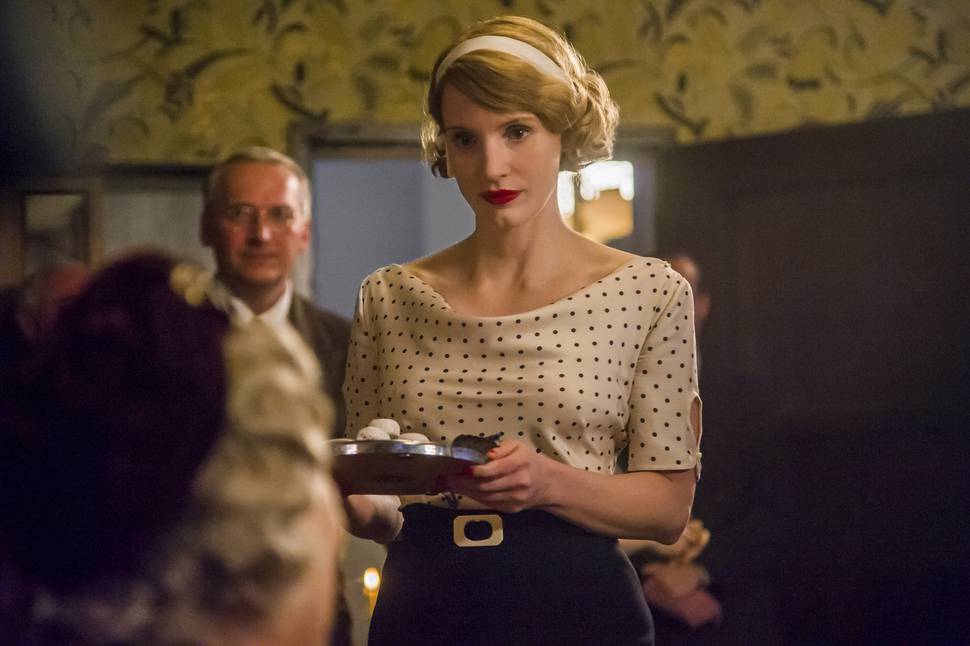 "Her strength is in her softness and her gentleness and her compassion and her love and her journey over the course of this film; from a woman that can barely utter a sentence at a cocktail party, she's so ill at ease with humans, to somebody that will willingly shelter 300 Holocaust survivors in her home and at great risk to herself."
It's a powerful message and one of many Chastain maintains are hugely applicable today, despite the film's 1939 setting.
She says The Zookeeper's Wife examines everything from what it means to be in a cage, to the idea of owning another living creature, to making a difference with the platform you're given.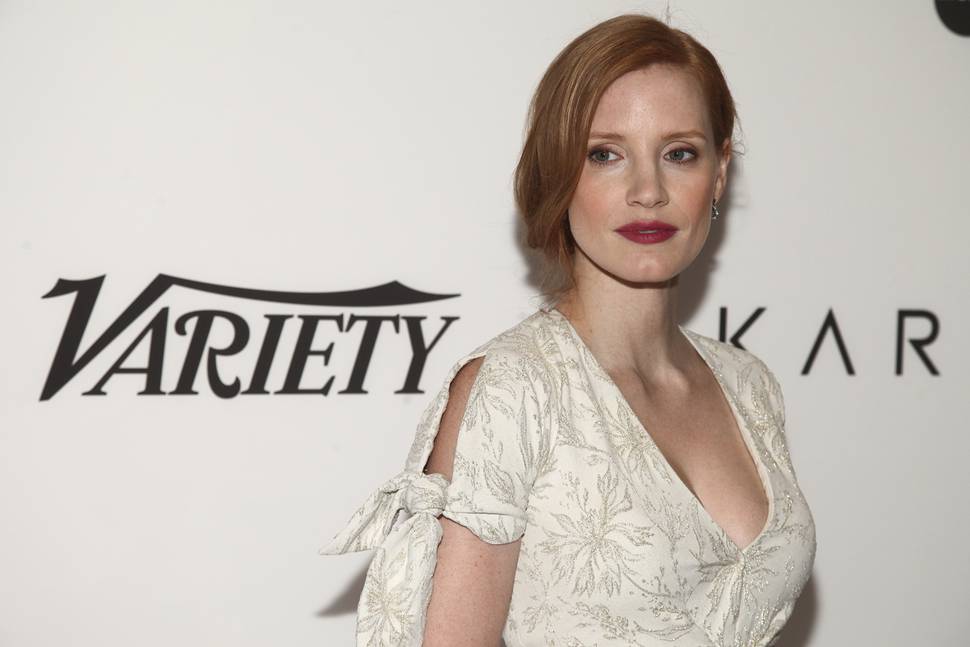 "Antonina was a refugee, and in this modern time where so many people feel like they don't have a platform - they're not a celebrity, they're not a politician, they feel hopeless in what they can do in society - Antonina's a good reminder that she didn't have any of those things and she did everything she could to save others.
"People always ask, what would you have done if you were in World War 2? And I think whatever you're doing right now is exactly what you would've done then. Are you spending your life advocating for others and helping to create sanctuary for those fleeing violence and persecution, are you speaking out for those that are having their rights taken away from them?
"I'm hoping that the film will inspire young people to do that and take action in their lives."
LOWDOWN:
Who: Niki Caro (director), Jessica Chastain, Johan Heldenbergh, Daniel Bruhl
What: The Zookeeper's Wife
Where/When: In cinemas May 4