Bye-bye Angelina Jolie, and hello Alicia Vikander. Three photos of the all-new Lara Croft have been shared with fans.
The images, which appeared first in Vanity Fair, show the super athletic star in a beige tank top and cargo pants, reports The Daily Mail.
In one photo the Swedish actress is on the beach, and in another she is in a forest. A third sees her in a pile of boulders.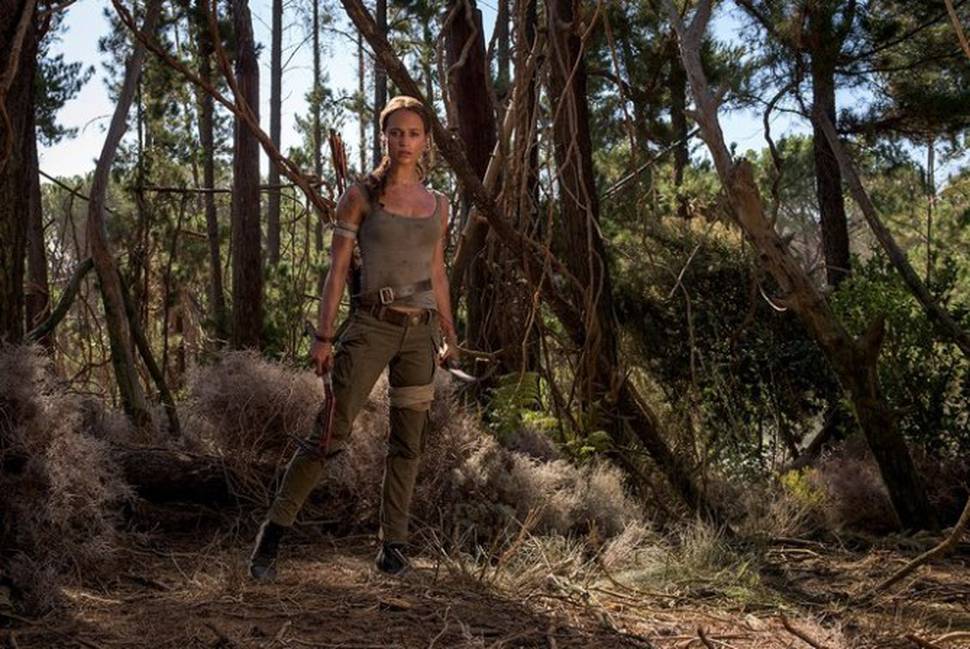 Lara Croft originated in the Tomb Raider video game franchise launched in 1996, and was since immortalised by Angelina Jolie in two movies released: one in 2001 and the other in 2003.
An official synopsis of the reboot, due for release next March, has emerged as well, indicating that Croft's father - played by Dominic West - mysteriously vanishes.
"Seven years after the disappearance of her father, 21-year-old Lara has refused to take the reins of his global business empire, instead working as a bike courier in London while taking college classes," the summary notes.
Somehow "inspired to investigate her father's disappearance," she "travels to his last-known location: a tomb on an island somewhere off the coast of Japan".
The photos quickly got the thumbs up by fans.
Her perilous endeavour requires the full force of "her sharp mind, blind faith and inherently stubborn spirit," and, "If she survives this perilous adventure, it could be the making of her, earning her the name Tomb Raider."
Walton Goggins is reportedly featuring as the film's antagonist, whereas Daniel Wu will apparently be portraying a ship captain who winds up assisting Croft's quest.
Vikander, who won an Oscar for her turn in the 2015 period drama The Danish Girl, told Vanity Fair: "When I was asked to take on this role I got really excited - Lara Croft is a truly iconic character."
Calling Croft "a model for many young women" Vikander explained: "She's trying to carve out her place in the world and connect her future with her past.
"She also has a fantastic mix of traits-tough, smart, vulnerable, plus she's kick ass!"
Apparently, Croft's "uniquely different to other characters I have taken on," making it "a lot of fun trying to get into Lara's head and the challenge of getting to grips with such a physical role is an element of this project that I find an absolute thrill."
Magnus Lygdbäck, the trainer who'd helped Vikander build her body into shape for the part, dished about the process in an interview with Self.
"Seven months before filming, I started Alicia on a nutrition plan for her to gain muscle and to boost her metabolism," he's said.
Workout videos he gave her featured "weight lifting to build muscle" as well as "movement training to help build her into the Lara Croft character".
Their full-time training, which began in London four months before principal photography, included stunt rehearsals, climbing, heavy lifting, boxing and MMA.