Kristen Stewart has unveiled a dramatic new "punk" look at the premiere of her latest movie - and her fans approve.
The 26-year-old actress showed off a platinum blonde buzz cut at a screening of Personal Shopper at the Carondelet House in Los Angeles.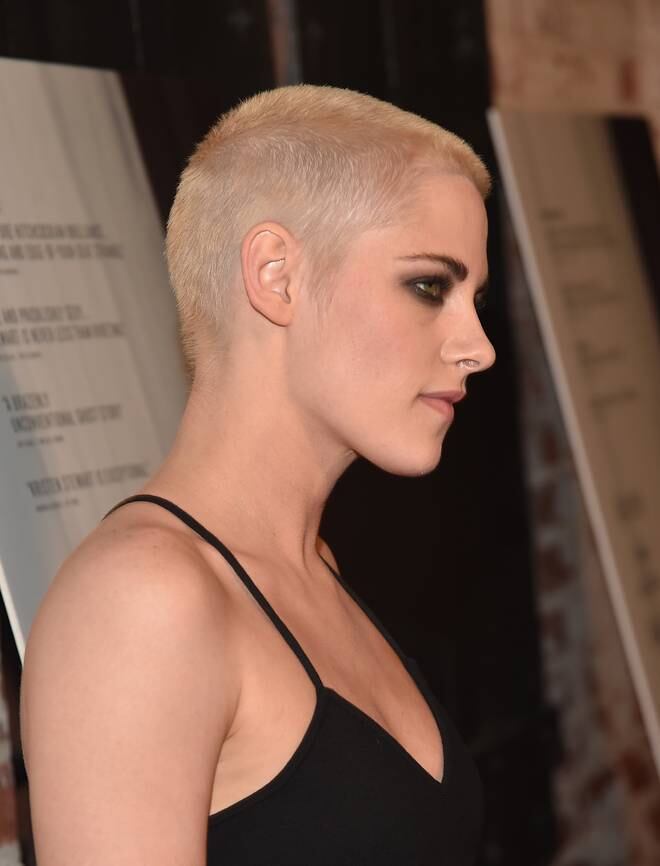 The Adventureland actress previously admitted she wanted to shave her head at some point in her life.
Speaking in 2014, she said: "I'm definitely going to shave my head before I die. I will definitely tattoo my head while it's shaved before my hair grows back. I'm not sure which part, probably the bottom quadrant in the back. I don't know what the tattoo would be, yet. Still thinking."
It is believed Kristen has had the cut for her role in upcoming film Underwater, which sees a scientific crew embark on a dangerous journey for survival following an earthquake.
Now she's got the buzz cut - which she debuted just a few days after showing off another dramatic cropped lock - Stewart may be planning even more changes to her appearance.
She's also voiced her intention to get her skull tattooed while she has no hair.
Her fans approve of her new look, taking to social media to send their praises.
Stewart's styling team are also thrilled with the results.
Her hairdresser, Bridget Brager, shared a photo on Instagram and wrote: "We tried something a little different today."
- Bang! Showbiz