Sure, there are perks when you're dating a movie star.
There's the paycheck, glitzy award shows and premieres and maybe even a luxurious Hollywood mansion.
READ MORE:
• Songbird Anika Moa ties the knot
• Witherspoon, Kaling soak up 'magical' NZ
But there's also the unfortunate fact that most movie stars make a living by creating on-screen chemistry and relationships as believable as the one you're probably in right now.
Sometimes, this is due to outstanding acting (that will be you Emma Stone and Ryan Gosling) but sometimes, it's because they've already fallen in love on-screen.
These are the movies that ruined celebrity relationships.
Mr and Mrs Smith
If there's one movie everyone knows as the one that ended a relationship, it's Mr and Mrs Smith.
Brad Pitt and Angelina Jolie's on-screen chemistry seemed a little too realistic and Jennifer Aniston's abrupt separation from Pitt the same year the movie was filmed seemed to confirm everyone's suspicions.
Announcing their split in January 2005, the Hollywood golden couple finalised their divorce by October the same year.
Three months later Jolie confirmed to PEOPLE she was pregnant with her and Pitt's first child.
Pitt and Jolie have both confirmed they fell in love while making the 2005 movie with Jolie telling the New York Times,"Not a lot of people get to see a movie where their parents fell in love."
Sadly it's all over now with Jolie filing for divorce in September 2016.
Snow White and the huntsman
When Robert Pattinson and Kristen Stewart starred together in the Twilight franchise, fans bought into their seemingly picture perfect relationship on and off-screen.
But Stewart, who was 22 at the time, was forced to apologise after Us Weekly published pictures of her "steamy makeout sessions" with Rupert Sanders, the director for her 2012 film Snow White and the Huntsman.
Sanders, now 45, was married to actor and model Liberty Ross at the time and the couple had two children together.
Pattinson and Stewart's relationship ended after the alleged affair and Ross filed for divorce from the director.
Awkwardly, Ross played Stewart's mother in the movie.
Stewart issued a grovelling apology to PEOPLE back in 2012 saying "I'm deeply sorry for the hurt and embarrassment I've caused to those close to me and everyone this has affected."
The green lantern
It might've been panned by critics but at least Ryan Reynolds and Blake Lively gained some positives from the box office sci-fi misfire, namely two kids and a marriage.
Although the couple undeniably hit it off on set, the pair vehemently deny their relationship started while filming.
Reynolds was married to Scarlett Johansson at the time and Lively was dating Leonardo DiCaprio but both of those relationships ended less than a year later.
Lively was first spotted sneaking out of Reynolds' apartment in October, 2011, less than a year after his divorce was finalised.
The Green Lantern couple married a year later and had their first child James in December, 2015.
The rum diary
Johnny Depp and Vanessa Paradis met on the set of The Ninth Gate in 1998 and were together until 2012 - when he met Amber Heard.
Despite sharing two children and being together for more than 14 years, the pair announced their abrupt separation a short time after Depp filmed The Rum Diary with actor Amber Heard.
Depp proposed to 30-year old Heard in 2014 and the pair were married in February, 2015.
A little over a year later, Heard filed for divorce from the Pirates of the Caribbean actor amid domestic violence allegations.
Daredevil
They mightn't be together anymore but sparks were evidently flying left right and centre between Jennifer Garner and Ben Affleck on the set of their movie Daredevil.
Originally meeting on the set of 2001's Pearl Harbor, the pair reunited for the 2003 comic-book adaptation.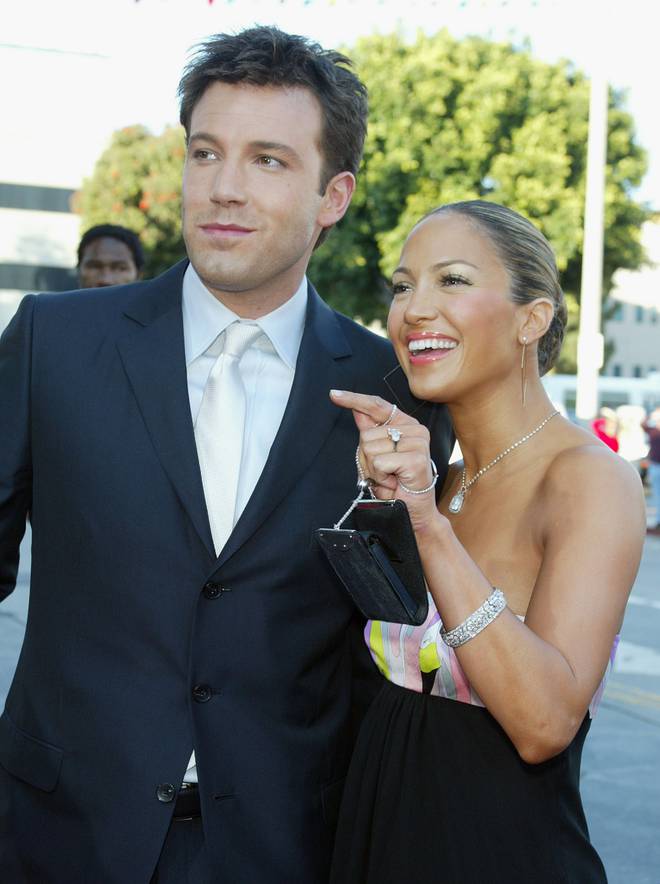 Garner was engaged to Scott Foley at the time and Affleck had his high-profile engagement Jennifer Lopez but both of those relationships ended in 2004.
Affleck spoke about falling in love with Garner in a 2013 Playboy interview.
"Look at Daredevil. That's where I found my wife. We met on Pearl Harbor, which people hate, but we fell in love on Daredevil," he told the magazine.
Descendants 2
Disney Channel sweethearts Dove Cameron and Ryan McCartan were happily engaged until October last year when Cameron abruptly ended their relationship, a few weeks after Descendants 2 finished filming.
And now, it seems as if the rising Disney couple's split had a little more to it as Cameron just yesterday confirmed she was dating her Descendants 2 co-star Thomas Doherty.
"We're dating. I'm keeping it sort of ... we're keeping it to ourselves, because everything is just so more romantic and real when it's yours and it's private," Cameron confirmed to PEOPLE yesterday.
"So we are keeping the details to ourselves, but yeah, we're dating."
McCartan confirmed the one-sided split on Twitter last year writing "Dove has decided this relationship isn't what she wants. We still love each other very much. Please be sensitive, as this is painful."