Lady Gaga was "so emotional" after her Super Bowl performance that one onlooker saw her burst into tears.
The 30-year-old pop megastar wowed crowds on Sunday night as she took to the stage during the half-time show of the Super Bowl - at the NRG Stadium in Houston, Texas - in an action-packed performance that saw her glide across the field attached to a harness, drop her mic, catch a football and exit the stage by jumping off it.
After her performance, the Perfect Illusion hitmaker was reportedly spotted backstage by the locker room bursting into tears, E! News has reported.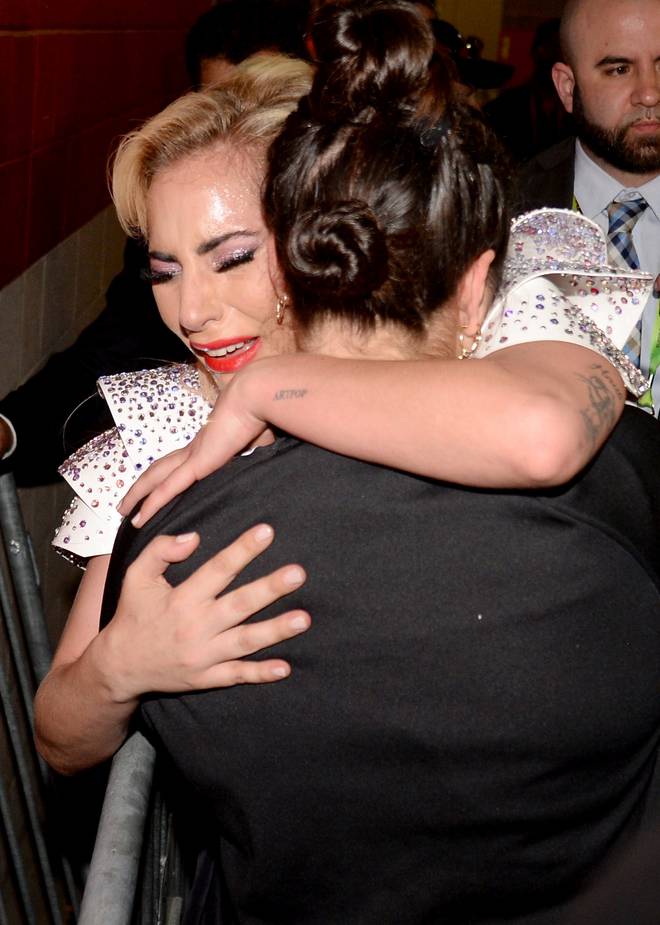 A source told E! News: "She was so happy with her performance. It was everything and more than what she expected.
"She is so emotional now and so pleased. She thanked everyone involved with this production. She is so kind and thankful to everyone working with her."
The publication also reports that although the Born This Way singer had extensively rehearsed the aerial flips she performed while flying above the field, the moment in which she was seen hugging a fan in the audience was entirely impromptu.
Meanwhile, Gaga previously vowed to put on show that people will "never forget", much like Michael Jackson's NFL gig in 1993.
She said: "I want to more than anything create a moment that everybody watching will never forget. Not for me, but for themselves.
"That's what I remember about great Super Bowl performances in the past: when you really get lost watching with your family.
"Watching Michael Jackson doing the halftime show is one of the fondest memories I have.
"He encapsulates everything that you love about a great performer. You watch him go on stage, and you can see that he's getting his head in the zone, and he's having a true defining moment of what it must feel like to be a champion."
Meanwhile, Gaga followed up her performance by announicng a world tour that kicks off in August and runs until December. No New Zealand dates were announced.
- Bang! Showbiz