Mel Gibson had much to celebrate this week. Not only did he earn an Oscar nomination, but he also celebrated the birth of his ninth - yes, ninth - child. That's a lot of children for one person.
In honour of this latest celebrity birth, we're looking at some of the other Hollywood dads out there that have unconventional broods.
Jude Law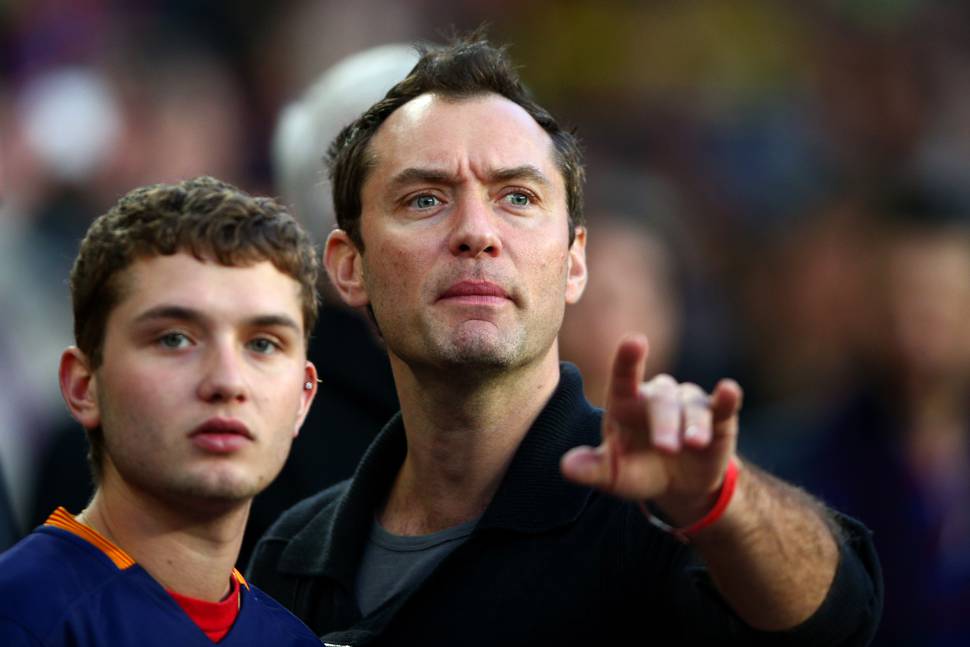 Let's start with the Kiwi connection. Alright, it's not a big one, but it's the closest we have to a New Zealand-Hollywood crossover.
Jude Law had three kids with his first wife, actress Sadie Frost: Rafferty, Iris and Rudy. The couple split up shortly after Rudy's birth, and Law began dating Sienna Miller, eventually getting engaged. However, that relationship ended after Law cheated on her, in true Hollywood style, with the nanny.
He then had a brief relationship with New Zealand-born model Samantha Burke, who gave birth to Sophia in 2009. Law and Miller reunited for a few years before splitting up again - she went on to have a daughter with Tom Sturridge, while Law had his baby number five singer Catherine Harding in 2015.
READ MORE:
• First picture of Sir Mick Jagger's eighth baby
• Mel Gibson's had his ninth baby with a woman 35 years younger than him

Kevin Costner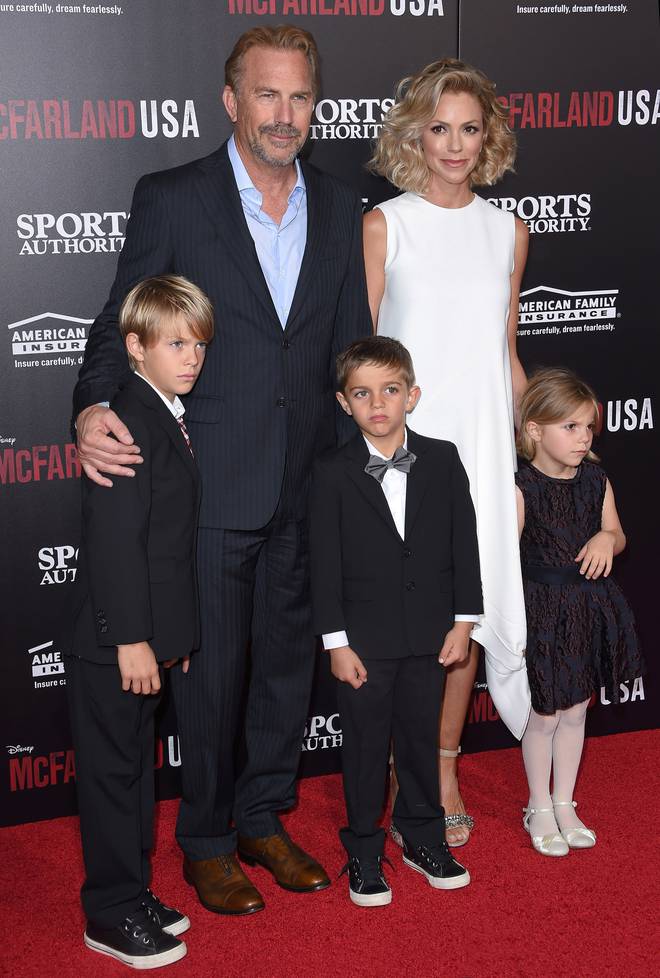 Kevin Costner is pretty similar to Gibson in a lot of ways. Both were respected, accomplished actors who found further success with their directorial efforts, winning Best Picture and Director at the Oscars for their biggest successes to date (Dances with Wolves and Braveheart respectively). Both faded away from mainstream Hollywood for a whole, though for quite different reasons. And both have a lot of children.
Costner hasn't quite hit Gibson levels yet, though is close with seven children. His marriage with Cindy Silva saw the pair have three children during the 80s: Anne, Lily and Joe. After they divorced in 1994 following 16 years of marriage, Costner had his fourth child, Liam, with Bridget Rooney.
After 11 years between children, Costner became a father for the fifth time in 2007 after marrying German model Christne Baumgartner. They have three together now: Cayden, Hayes and Grace, the youngest of his brood born in 2010, nearly 30 years after his first child.
Hugh Grant
Hugh Grant is best known for his many, many, many rom-coms, but his film career is nearly rivalled by his colourful personal life. From being caught with a prostitute to helping put Elizabeth Hurley on the map, Grant has an intriguing love life, but he has only recently added children to the equation - in spectacular fashion.
Grant's first child, Tabitha, came about in 2011, when he had a relationship with Tinglan Hong, a receptionist at a Chinese restaurant. His second child came the following year, when he had a son, John, with Swedish TV producer Anna Eberstein.
Then he and Hong reunited, having a second child together, Felix, in 2013. And, just to complete the circle, Grant and Eberstein had a second child together in 2015. Who knows what's going to happen next with this crazy switching up of relationships or who'll be his date for next months BAFTAs.
Mick Jagger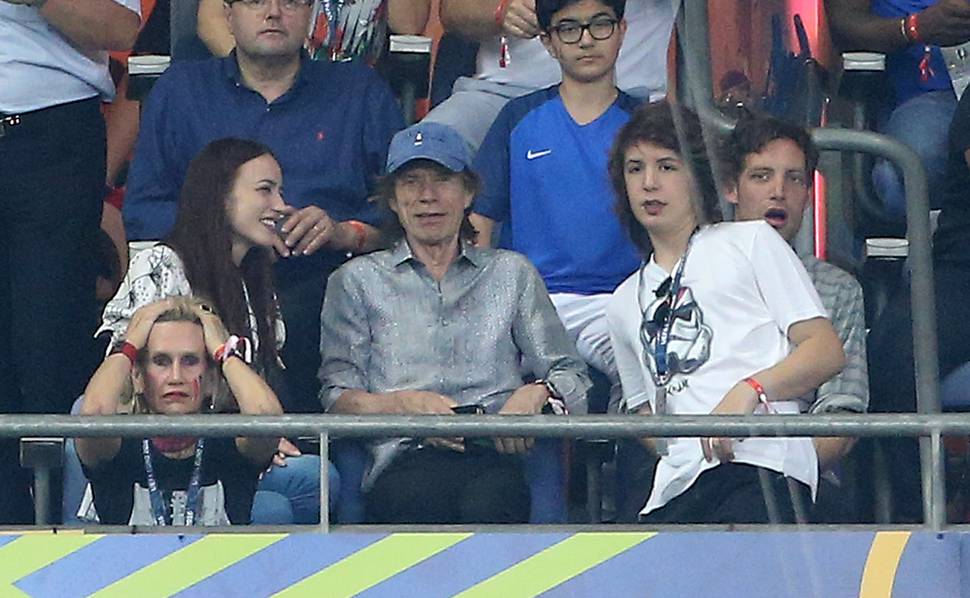 It should be of no surprise to anyone that the lead singer of the Rolling Stones has led a fairly rock-star life, and that includes madly procreating - even into his 70s.
Mick Jagger has eight children with five different women. The first came in 1970, a son with American actress Marsha Hunt. Then a daughter with his first wife, Bianca, the following year.
Jagger then began his 20 year relationship with American Jerry Hall, and the pair had four children together. They separated around the time Jagger had his seventh child with Brazilian model Luciana Morad.
Though he now has five grandchildren and a great grandchild, that didn't stop Jagger from having an eighth child just last month with American dancer Melanie Hamrick.
Eddie Murphy
Now this one is a bit of a surprise - it turns out Gibson isn't the only 80s movie star pushing double digits with his offspring. Eddie Murphy, star of a myriad of comedies and the voice of Donkey, one of the most innocent animated characters ever, has nine children.
His first two children came from brief relationships with Paulette McNelly and Tamara Hood Johnson, having one each with the two less than a year apart. He then had five children with model Nicole Mitchell, who he was married to for 13 years from 1993 to 2006.
While Murphy's ninth child, Izzy, with Australian model Paige Butcher was born just last year, the more interesting story comes from his eighth. Murphy had a brief relationship with Spice Girl Mel B following his divorce from Mitchell, resulting in daughter Angel.
Murphy initially denied the daughter was his, scolding a Dutch reporter on the red carpet for asking him, but a DNA test later confirmed it was his.
However, Mel B said in an interview that Murphy was not seeking a relationship with his child - proving that he perhaps is not the hero many thought him to be.