Actor Shia LaBeouf has been arrested in New York.
The Nymphomaniac actor was taken into custody by police following a row at his He Will Not Divide Us livestream anti-Donald Trump protest - which has been ongoing since the Republican took office last week - in New York on Wednesday (25.01.17) evening.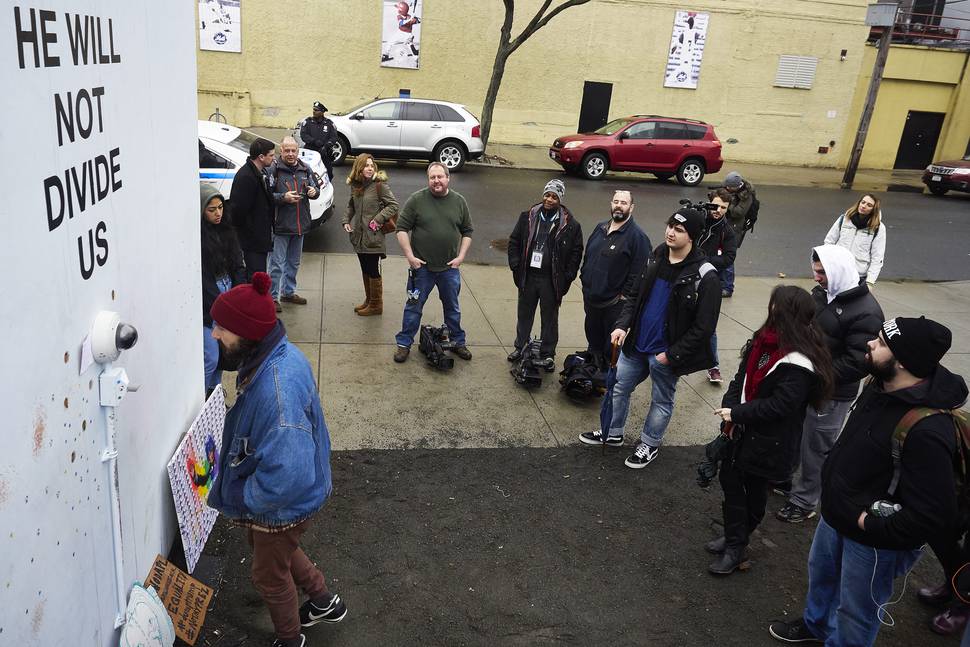 A video taken from the art installation at the Museum of the Moving Image shows the 30-year-old actor being arrested in the background of the footage.
While it is not clear exactly why Shia was arrested, an earlier video from the event showed a man approaching the actor and embracing him before shouting, "Hitler did nothing wrong".
The Transformers star then seemed to shove the unnamed guy before the camera panned away from the scene.
A protester told TMZ: "Shia took a hit for us. There were all these Nazis here, he came out and tried to protect us."
The protest is continuing in the absence of the actor, who is expected to be booked for misdemeanour assault.
Police have been stationed at the protest site since Monday (23.01.17).
Veteran actor Jon Voight recently described Shia's proposed four-year protest as "treason".
The Ray Donovan star has been a vocal supporter of the controversial new president and singled out the Fury star and singer Miley Cyrus - who attended the Women's March in Los Angeles over the weekend - for not setting a good example.
He said: "When you see the young people like Shia LaBeouf and Miley Cyrus, they have a lot of followers, young people are looking at them and what are they teaching?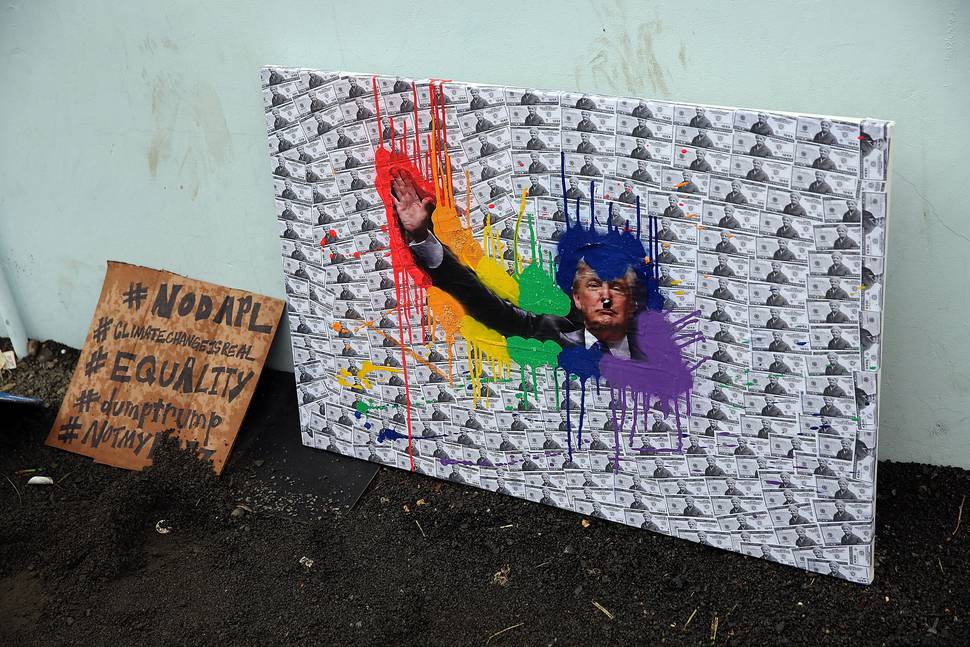 "They're teaching treason, they're teaching going up against the government, not accepting the will of the people on this Presidency and it's a very sad day when I see this."