"I think you're born paranoid," declares Oliver Stone.
"Once you get an education, you have to be - but sometimes even paranoids are right. And that is an understatement."
Stone, who is known for such movies as Platoon (1986), JFK (1991), and Nixon(1995), is no stranger to conspiracy theories and was an obvious choice to direct Snowden, a biographical political thriller about whistleblower Edward Snowden.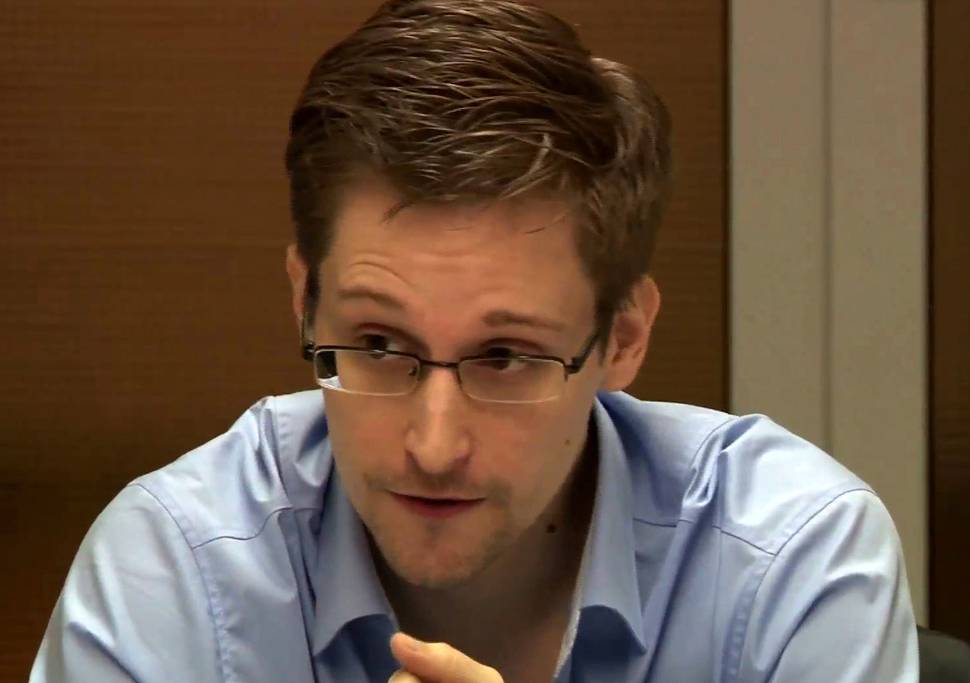 Stone paints an ominous picture of life today. "It's very scary and isn't that the point I'm trying to make? It's a really fractured time and a really scary time. As an old-timer, I am scared," he tells news.com.au.
"It's a one-government world, in a sense. And most importantly," he smiles, "you don't go against the United States."
The film stars Joseph Gordon-Levitt in the titular role and chronicles the ex-CIA contractor's leaking of classified information to The Guardian newspaper while hiding out in a Hong Kong hotel room in 2013.
Granted temporary asylum in Russia, where he currently remains, Snowden reportedly faces espionage charges should he return to the U.S.
Stone held several clandestine meetings with Snowden in preparation.
"We met in January of late 2014. He was still a hot potato and he was, I would say, nervous and very weary. I met him two more times in those next few months to make the agreement to go ahead with the film."
A polarising figure for sure, Snowden is a patriot to some, a traitor to others - much like Stone himself, who has helmed several controversial movies about the United States.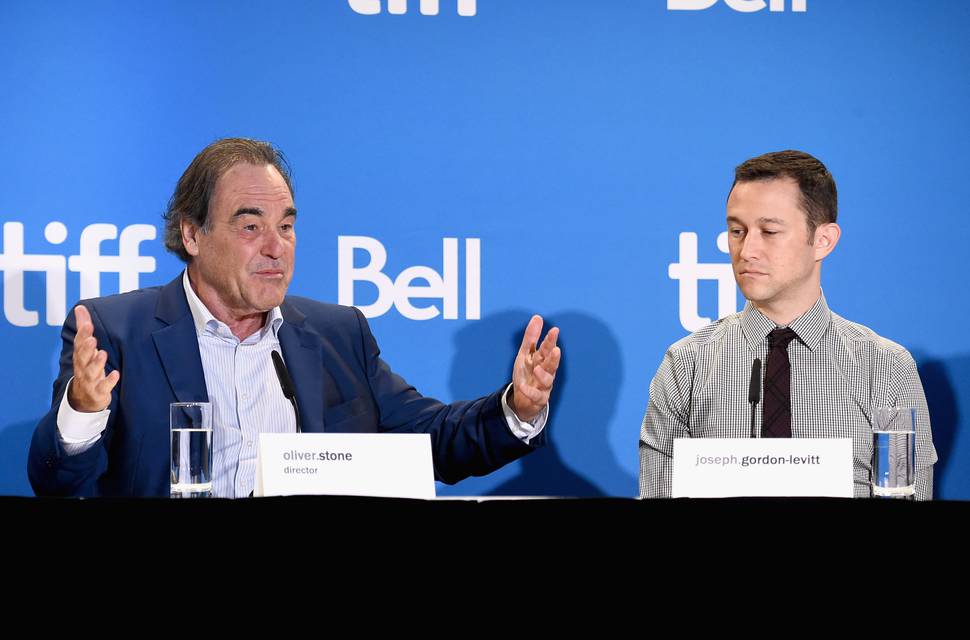 "Well, I thought that Born on the Fourth of July and Platoon were very patriotic, as was JFK. I think when you exercise your rights as a US citizen, and you practice democracy, it includes dissent and I'm someone who has tested the limits of it."
Snowden's discoveries reveal that there is no respite from 24/7 surveillance. Watching Stone's movie, it becomes apparent even for the average Joe that taping over one's laptop camera at night is more than advised, it's essential.
Joseph Gordon-Levitt says he's changed his way of working on his computer since making the movie. "I've become more aware of who might be collecting information about me. That's not only the government, it's the huge tech companies like Google and Facebook.," he tells news.com.au.
Read more:
• Is this NZ's Meryl Streep?
• If Kanye is crazy, it's worth it
"Nowadays, I've become more aware of what exactly I'm agreeing to when I click the box that says, 'I agree to the terms of service.' I'd never even think about that before, but that's where they get their money."
Given that Stone is a public figure, perhaps Snowden warned him during their meetings that he should be wary of being watched?
"Snowden didn't tell me that, and I don't know of any investigation about me, but I have to say that only 90 per cent of the files have been revealed and are still in the hands of journalists. There is a slow unfolding of it."
The 70-year-old auteur doesn't seem particularly concerned about any skeletons in his own closet. "A lot has already been revealed about me," he sighs.
"I guess they could embarrass me in more ways if they want to, but I have pretty much done a good job in admitting my flaws and embarrassing myself. I have less to fear than someone who is younger and less known and trying to do some serious work.
"It's tremendously challenging these days to get things done, to call meetings, and to protest on Twitter is so much more difficult. What's happened is that there is shutdown of the concept of dissent.
"People who involved themselves with Bernie Sanders in that campaign have a price to pay. They have been watched and they are being monitored. There's ways to fracture every movement."
Does Stone think President Obama will pardon Snowden before his term is fulfilled? He shakes his head.
"Snowden's realistic. He knows he's going to be in Russia for a certain period of time unless geopolitics and strategic politics change. But with the election of Clinton, it's highly unlikely that he would be pardoned because she's been very hostile to him, as has Obama. You always hope for the best but I think he knows he's in for the long haul."
On the eve of the release of his latest offering, Stone awaits much criticism. But at this stage of his life, it's not anything he can't deal with. "I can feel good about myself and what I did." He smiles. "I can sleep at night."