If the Legionnaire hat comes roaring back into fashion in New Zealand this summer, we won't need to look far to find the reason why.
The iconic flap-back cap favoured by Sir Edmund Hillary looks set to see plenty of free advertising over the next five weeks as our most famous adventurer's life story is given the dramatic treatment in the long-awaited TV One series Hillary.
The six-part biopic began last night, not atop a mountain but amidst the aftermath of the plane crash which claimed the lives of his first wife and daughter in Nepal in 1975. While this sombre, speechless opening scene might not seem like the most obvious starting point, it was a clear signal of the series' intent, and it hung ominously over the following hour.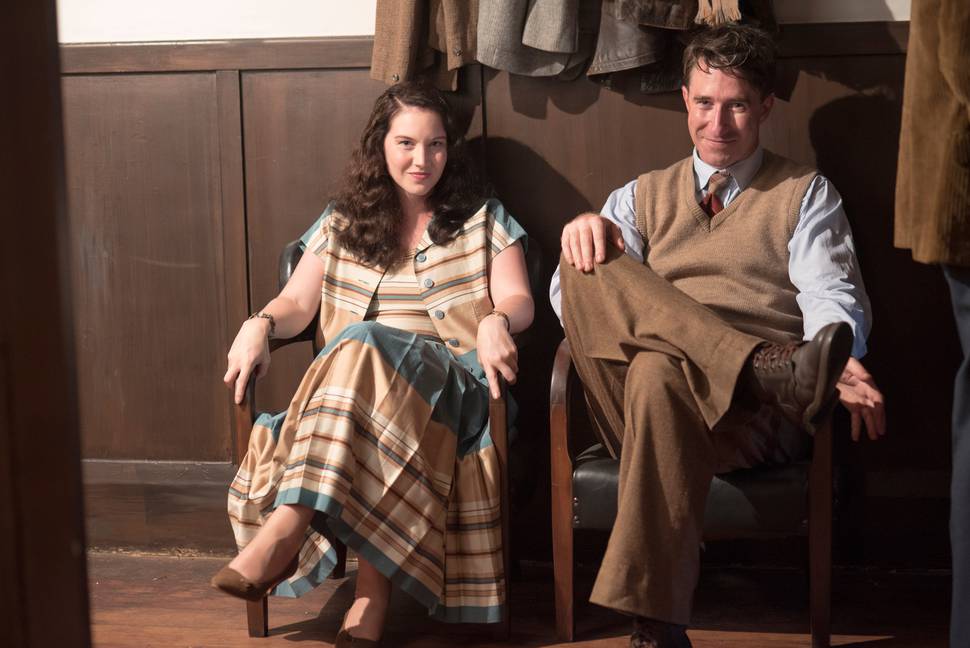 The rest of the episode was spent covering the early years of Hillary's life, which by his own accounts were largely uneventful. But by focusing on a handful of pivotal moments, series writer Tom Scott - an old friend of Hillary's who previously produced the documentary about his life A View From The Top in 1997 - was able to sketch a convincing portrait of the man behind the mythology.
Before Everest, there was Tuakau, which is where we we first met a gangly kid coming home from school to cop a belting from his father for stealing a bunch of grapes.
Later, after being sent to board at Auckland Grammar, his light fingers struck again to pinch a copy of Eric Shipton's mountaineering classic Nanda Devi from the school library - an act which seemingly set in motion an all-consuming infatuation with the Himalayas.
We skipped forward a few years to a school climbing trip, where an older, more filled-out Hillary gazed awestruck at a distant snowy peak.
At times the early characterisation bordered on heavy-handed, but this improved once we got to the 'real' Hillary. Andrew Munro embodied the quiet, stoic man-of-few-words brilliantly, capturing his humanity with little more than a shy laugh or furtive glance.
Munro's first scenes chronicled Hillary's young adulthood and the sense of frustration he felt staying at home during the Second World War, where he worked as a beekeeper under the employ of his sternly pacifist father. With only one exemption per family, his younger brother Rex was forced to register as a conscientious objector and spend years in a detention camp.
When Hillary finally made the decision to forego his exclusion and enlist in the Air Force, he rode his motorcycle down to tell his brother. In a sentence Rex summed up his brother's character and what seemed to be a main theme of the episode: "Brave enough to go to war," he said disparagingly, "but not brave enough to tell your own father."
The first part of the series was solid more than it was spectacular. That comes later. When Hillary finally hit the slopes at with old mate George Lowe (Dean O'Gorman) at the end of the episode, the alpine cinematography was immense and impressive, a teaser of what's to come.
By taking time to first colour in their subject's back story Scott and director Danny Mulheron laid a promising platform for the rest of the series.
No matter how many times we might have heard it all already, there was still that rush of adventure when on an icy plateau Lowe turned to Hillary and asked: "You ever thought about the Himalayas?"