Jared Leto goes deep for his role in Suicide Squad but it's somewhere co-star Will Smith doesn't want to go, he tells Dominic Corry.
Oscar winner Jared Leto is known for his intense performances. But there's more than a hint of The Joker's manic glee in Leto, as he sits down with TimeOut in New York City.
"He's a twisted little f***er and it was a lot of fun to play," Leto says of the infamous villain, who takes a starring role in the highly anticipated Suicide Squad.
Although less outwardly threatening than the Clown Prince of Crime, Leto has no trouble evoking the character's unhinged menace, especially when he looks you dead in the eye and says things like: "The Joker has permission to do almost anything, which is intoxicating. I could dance on the table naked. Or, I could cut off your lips. They're both good choices."
Throughout production on Suicide Squad - which concerns a bunch of supervillains forced by the government to undertake special ops missions - stories of Leto's commitment to the role leaked regularly.
It's said he tormented his co-stars by sending them terrifying "presents" including a pig carcass, used condoms and soiled porno mags.
"I did a lot of things," Leto says with a guilty grin. "Some you've heard about, some you haven't. When you take on a role like this or Dallas Buyers Club or Requiem for a Dream, roles that are transformative, they require you to be a detective, a journalist, and to dig into source material.
"I met with a psychiatrist who dealt with psychopaths in prison for 20 years. I did a lot of research into the 75-year history of The Joker but at a certain point I stopped because I realised I needed to let my imagination run wild and dream up something completely different."
The pressure to do something different and new with the iconic was immense.
"There have such beautiful performances," says Leto. "Heath Ledger, Jack Nicholson, Cesar Romero [from the 60s Batman show], Mark Hamill's voice acting in the animated series, and there have been other voice actors. Those performances were so great, it gave me an example of what I couldn't do. I have a lot of respect for what's been done with The Joker, so I felt a lot of responsibility to do the very best I could."
Doing the very best he could entailed staying in character even when he wasn't shooting.
"It's fun. I think the Joker is always manipulating and a great manipulator is always thinking, he's very Machiavellian, so he's always looking at life like a puzzle, like a chess game, so that's always interesting. He's someone who feeds off resentment, anger, confusion, loneliness, sadness, he loves that. The more, the merrier."
So how does an actor go about accessing the unique mindset of The Joker?
"Drugs. No, I'm just kidding. Imagination, that's the biggest thing, that's where all this comes from, all this craziness. That was the biggest thing for me. I gained 9kg of muscle for the movie. I'm skinny again now, it's too much work to keep it all. I don't know how those guys do it, going to the gym all the time."
"Those guys" are the titular Squad, the protagonists of the film led by Will Smith's Deadshot and Margot Robbie's Harley Quinn, The Joker's beloved. Although they're all technically bad guys, they're not nearly as bad as The Joker, who is truly the antagonists' antagonist.
"I had fun on my own," says Leto. "But they did their own thing, you know. They had their rehearsal and their preparation and I wasn't part of that. So I don't really know them. They know each other so well, I think they all became blood brothers, godfathers to each other's children. For me, I'm still learning about them."
"I met Jared for the first time two weeks ago," Will Smith says when he and Margot Robbie sit down. "We'd never exchanged a word that wasn't in character between 'action' and 'cut'. We never said hello, we never spoke, I'd never met him. So two weeks ago was the first time we were all 'Hey man, how you doing? Will. Jared.' Nothing for the six months of shooting."
"I just don't understand how you could stay in character for six months," says Robbie. "Maybe he could, he's an impressive guy. That's a big commitment."
Smith admits such acting techniques no longer work for him.
"I did method acting one time," he says. "I made a movie a long time ago called Six Degrees of Separation. From going in that deep, I fell in love with [co-star] Stockard Channing and the movie was over and I was like 'Oh my God, I need to see her.' So I was like 'Okay no more method acting.' For me, I can't control my mind enough if you go in that deep - I have a hard time getting out."
"I'm deeply impressed by it," adds Robbie. "It would never work for me but when I see someone else doing it - like I got to watch Jared - it's incredible. I know if I tried that, I would have such a hard time. If I was in character, I wouldn't be able to become friends with all the crew members. I dunno, I feel like I'd be very isolated and miserable. "
Suicide Squad has been generating buzz for how it's presenting a respite from the surfeit of "nice" superhero movies by offering a darker portrait of an arguably oversaturated genre.
"People don't wanna keep seeing the same thing," says Robbie.
"You've got to elevate it, pairing a film-maker like David Ayer [Fury, Training DAY] with the comic book world I think is so genius because that's gonna elevate it and take it in a whole different direction."
This evolved superhero context also lured Will Smith into playing his first-ever bad guy, a shift with which the actor says he initially struggled.
"It was a little difficult," says Smith.
"I realised why I never played those types of characters because I don't understand why, if you could choose to do something nice, you would do something mean. I couldn't really get a grip on that.
"And in this film and working through this character I was able to develop a deeper comprehension and understanding oF just what makes that kind of mind tick. So I think you'll start to see me doing more things on the darker side now."
Although Robbie wasn't familiar with the comic books before she made the film, the former Neighbours star says she's a total convert.
There are even rumours she may produce and star in a Harley Quinn-led female supervillain spin-off.
"It's just a conversation at this point," says Robbie.
"But now that I have read so many more comics that I'm discovering all these other kick-ass female characters ...
"There's so much of the DC Universe that hasn't been explored yet. And I just think it's worth exploring."
Although newer to audiences, Harley Quinn is as extreme a character as The Joker, both in appearance and demeanour, but Robbie isn't concerned about the association.
"I thought that with Wolf [of Wall Street], like, 'I'll be typecast, I'll never be able to get a different kind of role' and it wasn't the case. I'm so happy to be associated with Harley anyway, if that's the one thing people remember me as, that's enough for me in life, I'll be grateful for that."
SQUAD GOALS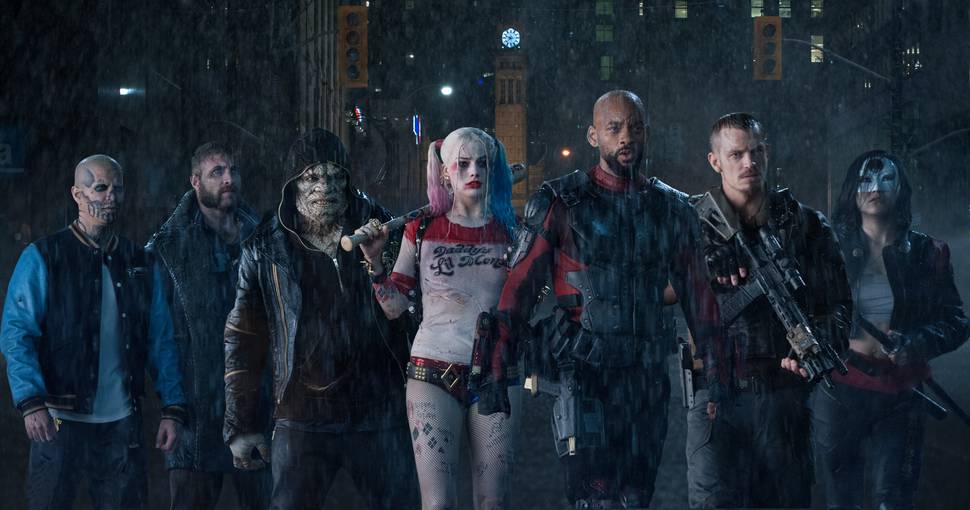 A brief rundown of the Suicide Squad's most wanted crims:
The Joker - Jared Leto
Totes cray anarchist. No real superpower other than being super-psycho.
Deadshot - Will Smith
Crack marksman who assassinates peeps for a living but feels bad about it later.
Harley Quinn - Margot Robbie
A former psychiatrist who is a) crazy in love with the Joker and b) just plain crazy.
Rick Flag - Joel Kinnaman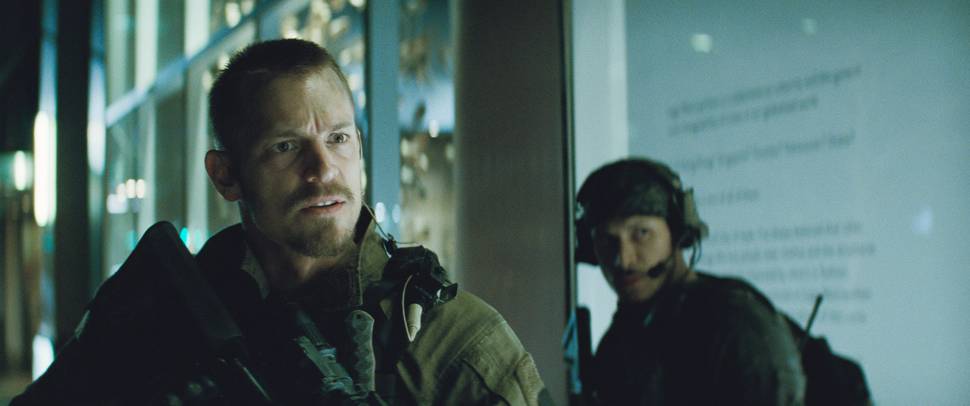 No-nonsense military tough guy who obeys orders no matter what. Even the ones that are obviously really bad ones.
Captain Boomerang - Jai Courtney
A career bogan whose weapon of choice is yup, you guessed it, the boomerang.
El Diablo - Jay Hernandez
This guy is kinda like a dragon. Only he shoots flames from his hands instead of his mouth. Cos, ya know, that would be kinda weird if when he opened his mouth flames came out. Like, how would he even be able to talk?
Killer Croc - Adewale Akinnuoye-Agbaje
Suffers from a rare skin condition that causes the growth of reptilian scales. Also suffers from being a cannibal.
Slipknot - Adam Beach
IS: A dude with an extensive knowledge of knots and an overwhelming desire to hang people with his super-durable rope. IS NOT: A nu-metal band.
Katana - Karen Fukuhara
A katana is a Japanese sword and Katana, who is Japanese, uses a Japanese sword so that's how she got her name.
Katana named her katana Soultaker because she can take souls with it. Look, we're not dealing with Tolstoy here, just go with it ...