Doug Stanhope, the US comedian, has written a column for The Wrap in which he claims that the current accusations against Hollywood star Johnny Depp are false.
Last week, the 52-year-old actor's wife Amber Heard, who filed for divorce on Monday, alleged that Depp had been physically and verbally abusive to her during their marriage. She was granted a temporary restraining order against her husband.
In his column, Stanhope says that he and his partner, whom he names only as Bingo, have been members of Depp's circle of friends for several years. He goes on to accuse Heard of being "manipulative", and to state: "Johnny doesn't abuse anyone".
"The fact that Hollywood and the entertainment industry at large - f---, society as a whole - turns a blind eye to domestic violence is abhorrent," he wrote.
"But the tides have turned in such a way that the mere allegation that such a crime has occurred leaves the person accused as guilty without due process."
Heard's lawyer Peter Sample said the "allegations against Ms Heard are absolutely and unequivocally false".
He added: "[The blackmail claim] has no basis in reality and is nothing but the typical celebrity muckraking for profit."
Stanhope devoted a fairly large section of the article to explaining why he did not come forwards beforehand. According to the comedian, he was afraid of looking as if he were using Depp's name to raise his own profile.
"I felt like in defending him I would just come across as a sycophant trying to attach myself to a sensationalized story in order to further my career," he wrote. "A latterday Kato Kaelin [a television personality who became famous after acting as a witness during the OJ Simpson trial]. And now as the sun is coming up, I realized not saying s--- to defend him is a far worse crime of ego; to leave a friend hanging so you don't look like a suck-up."
"I didn't jump into the fray because I was weak; it was because I didn't want to look like a name-dropper," he added.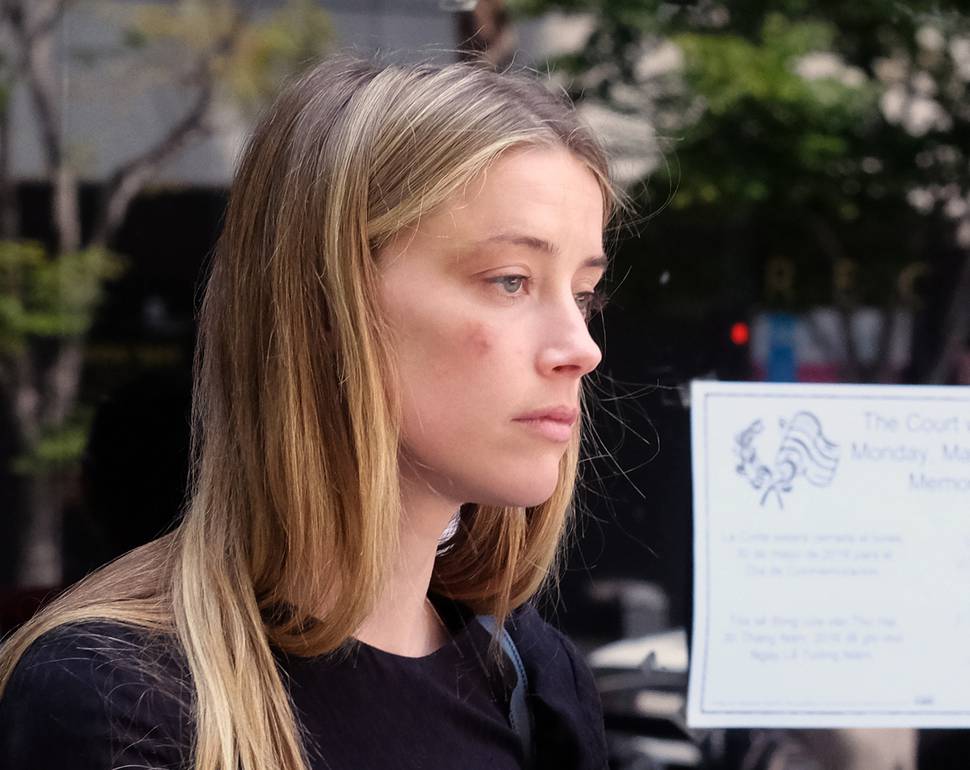 Depp's former partner Vanessa Paradis also recently spoke out in support of the actor.
"In all the years I have known Johnny, he has never been physically abusive with me, and this looks nothing like the man I lived with for 14 wonderful years," Paradis, who has two children with the actor, wrote in a letter to the celebrity news outlet TMZ.
Stanhope's column was retweeted today by Terry Gilliam, who is also a friend of Depp's.
Like many of Johnny Depp's friends I'm discovering that Amber is a better actress than I thought," he wrote.