Two warhorses from different ends of the great British rock gallop of the 1960s have emerged from their respective ancient stables with the bit between their teeth and new solo albums.
For Dave Gilmour, this is his fourth solo album and the first since declaring Pink Floyd no longer a going concern and the release last year's headstone album The Endless River.
Gilmour hasn't exactly stretched out far from the old firm. There's many of those deliberately-phrased just-so guitar solos of his which evoke time-lapsed shots of swirling clouds; plenty of massed backing-singer choruses of lyrics co-penned by Gilmour's novelist wife Polly Samson; an occasional minimal keyboard figure which evokes late Floyd keyboardist Rick Wright.
There are occasional surprises, like the Leonard Cohen-esque Faces of Stone, the Crosby Stills and Nash-flavoured (because it actually features Crosby and Nash) folk hymn of A Boat Lies Waiting and the slow late night jazz of The Girl in the Yellow Dress.
Read more: Why Keith Richards become everyone's favourite Stone.
Read more: David Gilmour talks about life after Pink Floyd
But like so much-latter day Floyd, it's such a measured slightly anonymous experience, that it floats on past, leaving little to remember it by, other than its echoes of Gilmour's former band.
On the other hand, Keith Richards' Cross Eyed Heart is a rambunctious spirited treat and probably the best album by a Stone since Mick Jagger's Rick Rubin-produced 1993 solo album Wandering Spirit. Working largely with the folks who played on his previous solo outings (1988's Talk is Cheap from 1988 and 1992's Main Offender), Richards delivers a set that lives up to his reputation as the musical heart of the Stones with a collection that takes in blues, reggae, country, low-slung Stones-rockers, and a lovely duet with Norah Jones.
The usually amusingly wheezy Richards is in good voice throughout.
That's whether he's crooning his way through Gregory Isaacs' Love Overdue, shouting like a drunk in the street way through the funky Substantial Damage, or, sounding like a man realising that on the strength of the songs here, he's not due for the musical knacker's yard just yet. No, no sympathy for the old devil required to enjoy this.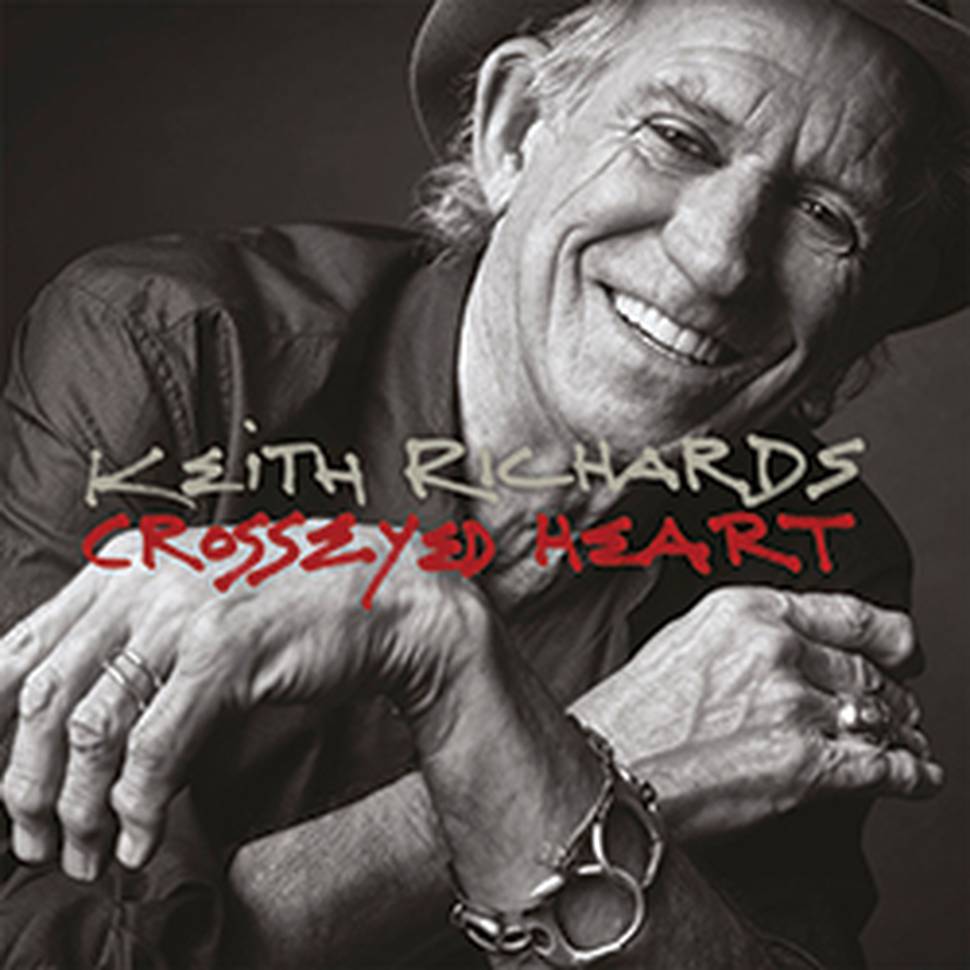 Artist:
Keith Richards
Album:
Crosseyed Heart
Label:
Virgin EMI
Verdict:
Breezy bluesy treat
Artist:
David Gilmour
Album:
Rattle That Lock
Label:
Columbia
Verdict:
Still in the Pink