The number of police chases in New Zealand has increased by more than 60 per cent in the past eight years.
Last year, there were 3796 pursuits of which 626 ended in crashes in which 12 people died and 170 were injured, according to figures released to Mike Hosking Breakfast on Newstalk ZB under the Official Information Act.
Police pursuits on rise: Listen to Mike Hosking interview national road policing manager Superintendent Steve Greally
So far this year there has already been eight deaths following police chases. Three of those killed were teenagers.
The most recent were Ihaia Maxwell, 15, and Meadow James, 12, who died after a police chase near Palmerston North on May 28.
Meadow's mother Rachel James told the Herald she was disgusted police could pursue all drivers, regardless of age.
"I think there are circumstances in which they should be able to but there are also instances in which they should not," she said.
"Teens, especially those who are not even old enough to sit a New Zealand license, do not think of the consequences at the time for themselves or those that could be hurt as a direct consequence of their actions.
"I do think laws need to change in relation to where, when and who they can chase."
James thought her daughter had been let down by police protocol and a lack of early intervention.
"Children like ours and many others in NZ, that are already known to police, would benefit from police supporting their families and intervention at an earlier stage when the early signs are there," she said.
"I cannot talk for why others are involved in these situations but I do believe if we had better laws and support many of these situations could be avoided."
National road policing manager Superintendent Steve Greally told Newstalk ZB's Mike Hosking the increase in numbers was concerning although it was also reflective of the increased number of vehicles on the roads.
"It comes down to people choosing not to do the right thing, choosing to take a chance for whatever reason," he said. "It's not worth the risk."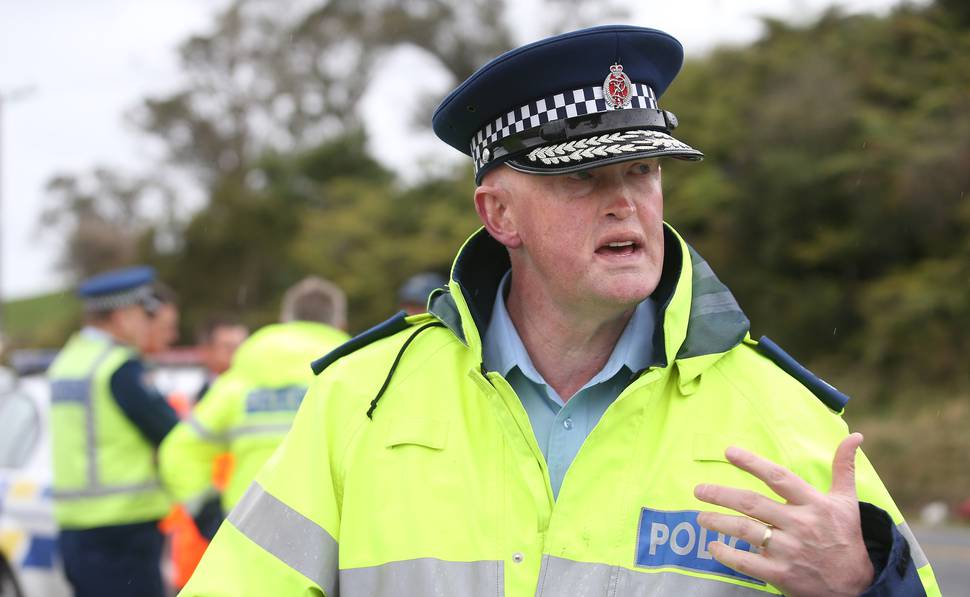 The numbers worked out to be about 10 police pursuits a day - a figure Greally described as concerning.
"They put themselves at risk, everybody at risk really, including our officers."
A policy change in 2016 had enabled officers to understand the risk a lot better, he said.
"It's very pleasing to see they are abandoning, on our own accord, 55 per cent of fleeing driver incidents. So that's a great thing."
There were guidelines in place but each situation was unique, he said.
"It goes from nothing to something very, very quickly.
"You have to continually assess the danger and thankfully our officers are getting much better at doing that."
Just over a week before the deaths of Ihaia and Meadow, Bailey Patmore, 15, died in the boot of a stolen car after a police chase north of Wellington on May 19.
After the incident, his father Vincent Patmore also questioned why police pursued the small hatchback in which he was travelling, in the first place.
"[Bailey] chose to hop into a stolen car, and the driver decided not to pull over, but I am concerned about the incident, and want to ask the question, when is a chase considered high risk?" Patmore said at the time.
"And when do they decide to abandon the chase?
"This is not the first [fatal pursuit], and it won't be the last if this carries on."
Stephen Elijah Harrison, 25, was also killed following a high speed chase in Kawerau on May 11, while Phillip Allan Taylor, 32, died four days earlier after a police chase in New Plymouth.
Three people were also killed on March 11, after Johnathan Tairakena, 25, and Phillip Jamie Stretch, 33, led police on a 6km pursuit near Nelson.
Both men were killed with innocent victim Carmen Marie Yanko, 51, when they crashed into her car.
Police were currently working with the IPCA on a joint review of fleeing driver events.
Inspector Peter McKennie, manager of operations road policing, said the review would help police better understand these events, including what motivated drivers to flee when signalled to stop by police.