When you've faced cancer, abseiling off a 17-storey building ain't a big deal.
In fact, it's a good way to give back to an organisation that, when there wasn't much to smile about, gave a teenage boy something to look forward to.
In November, Matt Ansell will abseil down the office tower at 205 Queen St for Make-A-Wish New Zealand's Rope For Hope abseiling fundraiser. The charity grants the wishes of Kiwi kids living with critical medical conditions.
Agreeing to rope-up was an easy decision for the Wellington-based BNZ Markets worker - he wasn't nervous at all.
"I'm not too worried. It's going to be a cool experience. [Surviving cancer] I think you definitely want to say yes to cool experiences."
Ansell knows there's tougher challenges than dangling off the edge of a city tower.
The 25-year-old was diagnosed with acute myeloid leukaemia aged 17 and underwent four rounds of chemotherapy, and later a bone marrow transplant after a relapse.
Treatment, friends and family got him through, but there was something else that made the darkest days a bit brighter.
Ansell was chosen to be a Make-A-Wish recipient and knew when he was well enough he, his dad and three mates would go fishing with ITM Fishing Show host Matt Watson.
Having the fishing trip to look forward was huge, Ansell said.
"It sounds cheesy, but it's a light at the end of the tunnel ... and we had a fantastic time. Matt Watson is a really nice guy.
"He was just like he is on TV - he's just as excited [about fishing] if the camera's on or not."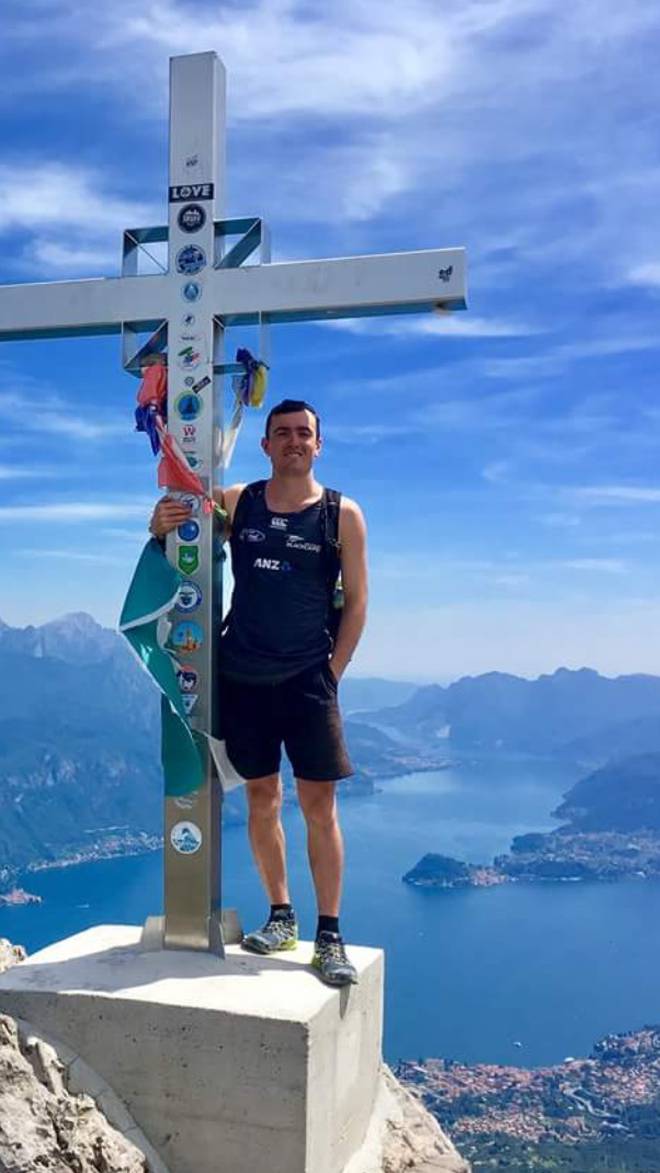 Ansell, who is now cancer-free, isn't the only one signed up for November 16's high-rise caper.
ACT Party leader David Seymour, BMX Olympic champion Sarah Walker and former bachelorette Dani Robinson will also take part, along with other former Make-A-Wish recipients.
Each will raise at least $1500 for the charity; Ansell, who also volunteers for Make-A-Wish, already has more than $1700 pledged.