The winners of the 2016 Deloitte Top 200 Awards were celebrated at a black tie event this evening with Z Energy winning big.
The energy company came away with the Company of the Year award and its boss Mike Bennetts was awarded Chief Executive of the Year.
Deloitte Top 200 judging panel convener Fran O'Sullivan, NZME Head of Business, said Bennetts impressed the judges with his leadership style.
"Mike Bennetts is an authentic leader who has set the vision and delivered on what has been a great success story in the market for Z Energy," O'Sullivan said.
"He leads from the front and has delivered outstanding results, not just in the last 12 months, but also previously.
"Z Energy's acquisition of Caltex was significant and the importance of a clear strategy was critical to ensure the company is successful," she said.
"Through Mike's leadership and management he has successfully delivered that."
The awards, which celebrate excellence in business, were established in 1989 by Deloitte to recognise outstanding individual and team performances in New Zealand's largest companies and trading organisations.
They coincide with the publication of detailed information about the country's biggest 200 companies.
This year's awards were produced by NZME, which owns the New Zealand Herald and Newstalk ZB, which presented them.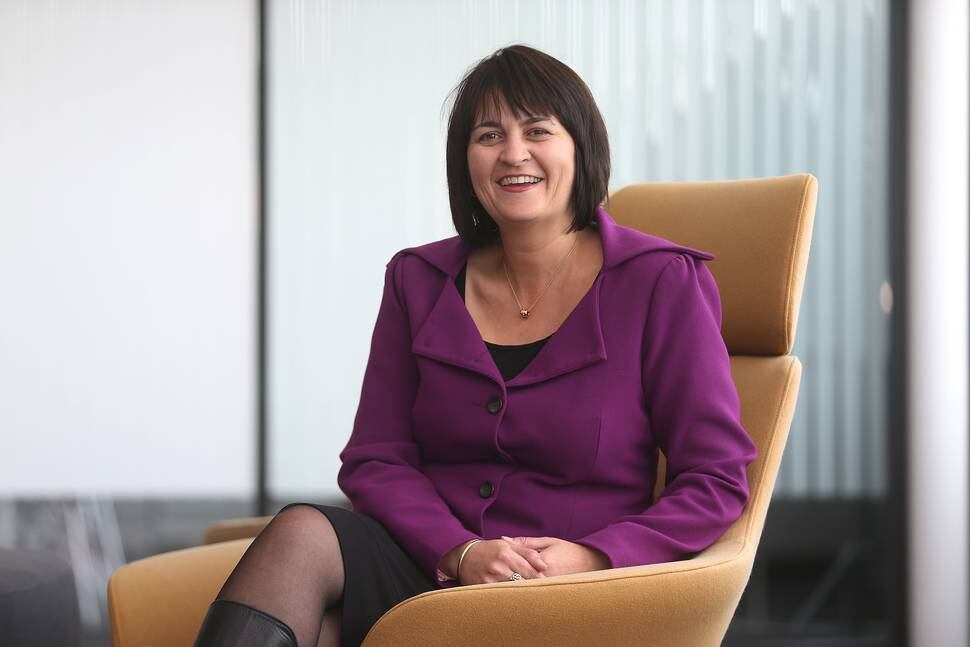 As well as O'Sullivan, the judging panel also includes independent directors Dame Alison Paterson, Sandy Maier, Jonathan Mason, and Neil Paviour-Smith.
O'Sullivan said the organisations and individuals that received awards were visionary leaders committed to their business and driven to succeed.
"They are leaders who can consistently adapt to the changing economic landscape and understand the need to provide leadership at the highest level, enabling their team to deliver," she said.
Fellow judge Cathy Quinn said the job of selecting a winner from the finalists was an extremely difficult one.
She said every finalist had a great story and their achievements and contributions should also be celebrated.
Spark's Jolie Hodson came away with the Chief Financial Officer of the Year award while Chairperson of the Year went to Christopher Moller from SkyCity.
ACC was awarded the Excellence in Governance award and Most Improved Performance went to Zespri. Best Growth Strategy was awarded to Synlait Milk.
ASB chief architect James Bergin won the Young Executive of the Year award and the company took out the overall Diversity Leadership Award.
Each year the awards also celebrate a Visionary Leader - someone who symbolises both business and community awareness.
This year's accolade was awarded to Ranjna Patel, who founded East Tamaki Healthcare Group, now one of the largest primary providers in New Zealand and Australia.
As well as her work in the healthcare sector, Patel also does work for domestic violence prevention in the Indian community through Sahaayta Counselling Services in conjunction with the police.
The Gandhi Nivas intervention programme which she founded has been very successful and one of her proudest achievements.
NZME chief executive Michael Boggs congratulated the winners and said the company was thrilled to partner with the awards.
"NZME is proud to support New Zealand businesses and these awards show that these businesses are leading not only nationally, but at a world class level," Boggs said.
"The diversity of sectors showing excellence is inspiring - congratulations to all the finalists and winners."
Deloitte chief executive Thomas Pippos congratulated all of the Top 200 winners, who he said continued to impress with the standard of leadership in New Zealand's largest organisations.
"This is the 27th year of the Deloitte Top 200 awards, and the level of talent, vision and leadership is still inspiring business people all over New Zealand," Pippos said.
"These individuals and organisations should be incredibly proud of their achievements."
The awards are sponsored by QBE Insurance, Eagle Technology, IMNZ, AJ Park, Minter Ellison Rudd Watts, Ministry of Business and Innovation Employment, Massey University Business School and Orbit World Travel.
The Winners
• Deloitte and AJ Park Company of the Year Award - Z Energy
• Deloitte and Orbit World Travel Chief Executive of the Year Award - Mike Bennetts, Z Energy
• Massey University Business School Chief Financial Officer of the Year Award - Jolie Hodson, Spark
• QBE Insurance Chairperson of the Year Award - Christopher Moller, Skycity
• Minter Ellison Rudd Watts Excellence in Governance Award - ACC
• Most Improved Performance Award - Zespri
• Best Growth Strategy Award - Synlait Milk
• Ministry of Business and Innovation Employment Diversity Leadership Award - ASB
• Eagle Technology and IMNZ Young Executive of the Year Award - James Bergin, Chief Architect ASB
• Visionary Leader Award - Ranjna Patel