Sir Paul Holmes' family home is on the market - and could have a new owner by early next year.
Fairfax reported today that Mana Lodge, one of Hawke's Bay's most iconic homesteads, was no longer for sale but Harcourts says this is incorrect and expressions of interest will close in early February. It is being marketed by one the company's rural consultants in Hawke's Bay, Christine Thomas.
"I sold Mana Lodge to Sir Paul and Deborah Lady Holmes 16 years ago and it seems fitting that I should now be searching for another person or family who will cherish the property as the Holmes (family) did, with Sir Paul calling Mana Lodge his treasure," said Thomas in a statement.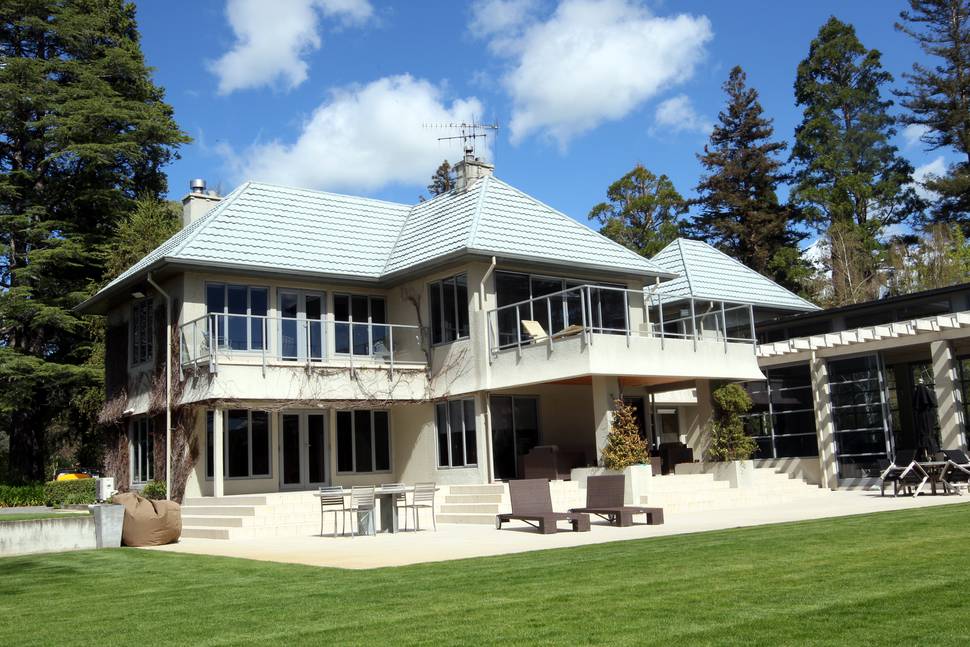 Sir Paul and Deborah Lady Holmes married there and the property also hosted his investiture ceremony, two weeks before his death in early 2013. The home's most recent RV, in 2013, places the property's worth at almost $2 million.
"It has been four years since Sir Paul Holmes passed away and by calling for expressions of interest by February 3, 2017, this not only gives buyers time to do their homework on the property but also allows the existing accommodation and wedding bookings at the lodge to proceed," said Thomas.
Mana Lodge is already being advertised in the UK as a "much-admired Hawke's Bay country home and a two-bedroom gatehouse set in more than 45 acres of freehold estate land, including more than 2500 mature olive trees".
The UK ads invite potential purchasers to consider options including growing the existing wedding/luxury accommodation/corporate events business which Deborah Lady Holmes has been operating.
The property will make its New Zealand advertising debut in Harcourt's rebranded Luxury Property Selection Magazine next month. The Hawke's Bay property will feature in a double page spread.