A former Northland man blackmailed his insurance company to pay out his fire claim or else he would cast the corporate entity in a bad light through blog and website posts, a jury has been told.
Christopher John Robinson has denied charges of blackmail and perverting the course of justice, and a jury trial got under way in the High Court at Whangarei this week.
The five-bedroom, 500sq m Killara Luxury Lodge on Ness Rd, inland from Kerikeri, was destroyed by fire just before midnight on September 9, 2011.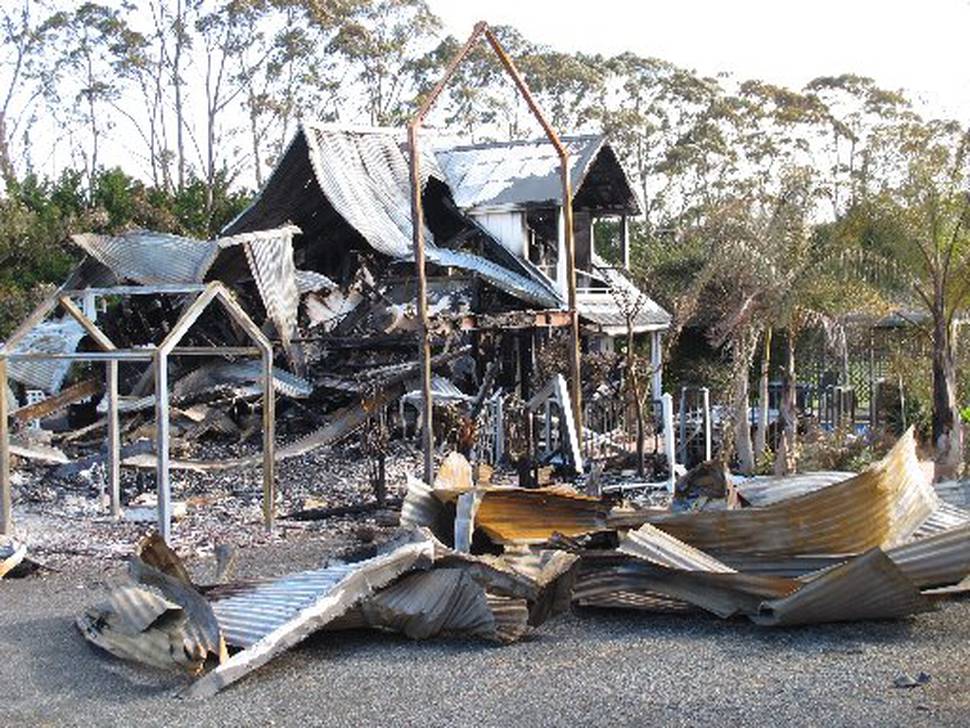 Robinson is alleged to have blackmailed IAG New Zealand, lawyer Chris Hlavac of the firm Young Hunter who acted for the insurance company, IAG NZ chief executive Jacki Johnson, chief executive of IAG Group in Australia Michael Wilkins, and general manager of State Insurance Mary-Jane Daly.
Crown prosecutor Richard Annandale told the jury in his opening address that blackmail was Robinson's idea of a quick fix to get a benefit from the position he found himself in.
After the fire Robinson made a claim to State Insurance, a business arm of IAG, which was declined as State reached the conclusion the fire was deliberately lit. But before the insurer made its final decision, Mr Annandale said Robinson filed a civil claim in the High Court in March 2011 alleging IAG failed to act responsibly, and alleged breach of contract and good faith. He sought more than $2 million and other damages.
In May 2012, Robinson and IAG agreed to halt the civil claim pending the finalisation of a criminal case before the district court. A court order prohibits the Northern Advocate from publishing the facts of the criminal proceeding.
Mr Annandale said Robinson filed a second civil action in April 2013. Justice Ailsa Duffy refused an application by the Crown for interim name suppression for its witnesses.