A doctor conned by a fraudster loses bid for name suppression
An Auckland doctor who was duped into buying four luxury cars that were never delivered has been denied name suppression by a judge, who says embarrassment alone is not enough for a fraud victim to keep their name secret.
While it's not uncommon for victims to be named, Business Insider can't help wondering if decisions like this might deter them from complaining about financial skulduggery.
Medical specialist Alasdair Patrick, who practises in Remuera, paid about $477,000 to Sanjay Kumar Joshi for cars that never arrived.
READ MORE:
• Auckland man who ripped people off jailed for six years
Joshi, who was a patient of the doctor, was sentenced to six years' jail in September for ripping off more than 20 people. Patrick got back only $20,000 or so from Joshi.
The medical specialist was granted interim name suppression during the fraudster's sentencing and later attempted to keep his name permanently secret, saying publication of his identity would cause undue hardship, diminishing his patients' trust in him and adversely affecting his practice.
The High Court's Justice Murray Gilbert, in a decision only just released, said he could not make a suppression order for a victim in such a case unless he was satisfied that publication would be likely to cause "undue hardship".
Justice Gilbert said he could "readily understand" why Patrick would prefer not to have his name published. "Like many victims of this type of offending, he may feel embarrassed at having been duped. However, that is not sufficient to satisfy the threshold of undue hardship," the judge said.
Joshi was clearly a skilled fraudster and the fact the doctor was conned did not reflect badly on him.
"It could not justify any of his patients losing trust in him. Nor could it call into question his competence as a medical practitioner."
Patrick, when contacted by Business Insider, was surprised to learn he no longer had name suppression, and did not want to talk about the four cars.
Devoy flips plea
An Auckland woman who allegedly headed a $9.2 million mortgage fraud scheme involving her siblings, friends and 11 Auckland properties has been allowed to reverse guilty pleas on the eve of her trial.
Eli Devoy, also known as Ellie Stone and Eli Ghorbani, was charged by the Serious Fraud Office in 2013, with six other members of the Auckland Iranian community. The case is due to begin on Tuesday.
The charges include dishonestly using a document, obtaining by deception and forgery.
While Devoy had earlier entered guilty pleas to 10 charges, this week she made an 11th-hour application to vacate six of those admissions.
Her lawyer said his client was confused when entering the pleas and had an arguable defence to the charges.
Like many victims of this type of offending, he may feel embarrassed at having been duped. However, that is not sufficient to satisfy the threshold of undue hardship.

SHARE THIS QUOTE:
While the SFO opposed the bid, it was granted by Judge David Sharp on Friday.
Devoy's brother, Mehrdad Ghorbani, was allowed to vacate one of his earlier guilty pleas.
Devoy is the primary defendant in the case, where the SFO alleges $5.8 million in loans was obtained with the use of false information, while the total property obtained in the alleged offending was $3.4 million.
The other defendants are: Nasrin Kardani, Mehrzad Ghorbani, Hassan Salarpour and Javad Toraby.
Bradley saga closed
The liquidators of fraudster Jacqui Bradley's failed business have "reluctantly" shelved a proposal to claw back $2 million from eight investors who were paid out before her Ponzi scheme folded. The decision brings the sorry saga of Bradley's crooked business to an end.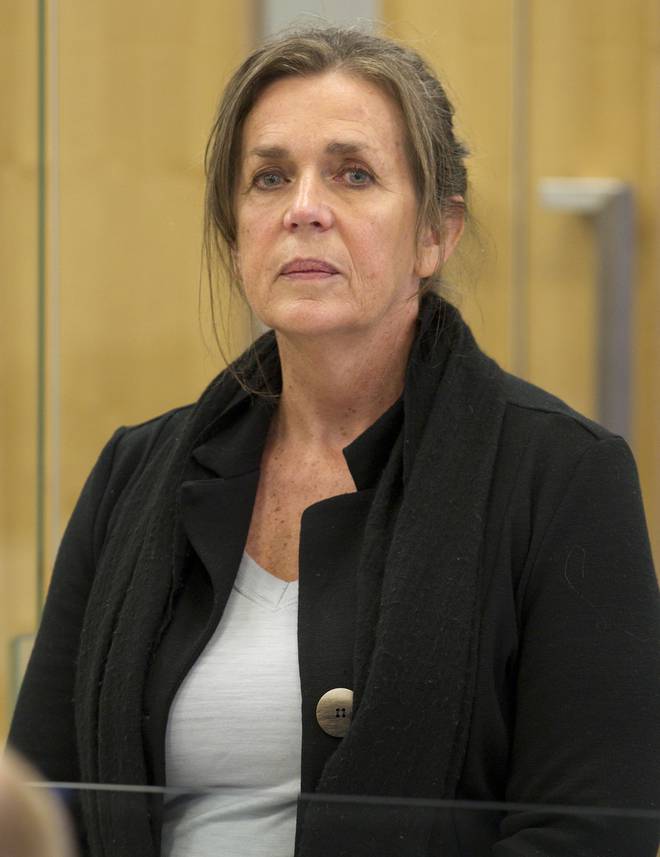 Bradley was sentenced to seven years and five months' jail in 2012 for her prolonged and premeditated fraud against clients of B'On Financial Services, which she ran with her now-deceased husband, Mike. She was released on parole last year.
Bradley, in her mid-60s, swindled 28 investors out of about $15 million and was found guilty of 75 fraud-related charges.
Bradley's clients were told their money was securely invested, but client money was used by the Bradleys to repay other B'On investors and fund the couple's lifestyle. It was spent on school fees, clothes shopping, payments on a BMW and the mortgage on a Remuera home valued at $4.7 million in 2008.
B'On closed its doors in December 2009 and last year its liquidator, Brian Mayo-Smith, said he was considering trying to claw back $2 million from investors who were paid out two years before the collapse.
But Mayo-Smith now says he has reluctantly concluded further recovery action is not viable because of the defences which the investors would inevitably mount against the claim, the cost of prosecuting and the lack of any funding to pursue it.
The law in this area was also uncertain, given that appeals in the David Ross Ponzi-scheme clawback case had yet to be decided.