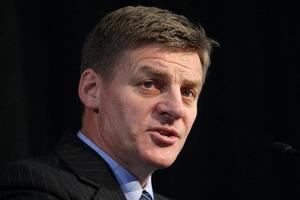 Prime Minister John Key has defended bigger tax cuts for the wealthy, arguing that they already paid a big portion of tax.
Today's Budget includes these key points:
- The tax rate for those earning between $48,001 and $70,000 falls from 33 per cent to 30 per cent - more than was expected.
- GST increases from 12.5pc to 15pc.
- Company tax rates fall from 30pc to 28pc.
- All income tax brackets fall, with the top rate levied on income over $70,000 per year coming down from 38pc to 33pc.
Is this budget 'for the rich'? Here is the latest selection of Your Views: