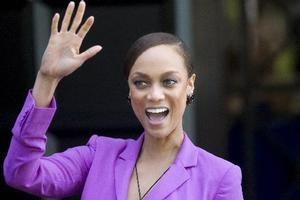 Tyra Banks has been eating in Auckland's restaurants, cruising its harbour, and telling Kiwi girls they are beautiful.
Before heading home to America to continue filming the 14th series of her show America's Next Top Model, which has been on location in New Zealand, she held interviews to promote her vision of beauty.
According to Banks, New Zealand girls stand out because they are genuinely friendly. "I find that the girls are so like, beyond warm and polite. I don't know, do you guys have haters? America's all about haters. I don't feel that here," she said.
What is unique about Kiwi women? Here is the latest selection of Your Views: