Living space in Britain is now the smallest in Western Europe, says Joe Shute, but tell that to the wealthy homeowners creating cavernous 'iceberg' extensions underground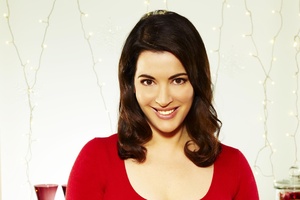 Kingswood in Surrey is an exclusive enclave populated by soccer stars and Chinese and Russian millionaires. It is far from your average village. Huge neo-Georgian homes propped up by stucco pillars lurk behind electric gates - in some cases adorned with the monogrammed initials of the name of the house. The cars sit sleek on gravel drives, glinting in the sun. Their personalised number plates appear almost quaint. These days, in places such as Kingswood, there is a new must-have accessory that puts all others to shame; one that lies deep underground.
For the "iceberg homes" of London are spreading into the countryside. Whereas previously it was largely the residents of Hampstead, Kensington and Chelsea who had to put up with their neighbours creating huge subterranean bunkers containing ballrooms, swimming pools, spas and cinemas, now homeowners across the country are opting to dig deep.
From Dorset to Cheshire, we are excavating on a scale not seen since Victorian times. But these are not sewers or train tunnels being created for the public good. People are instead burrowing deep into the earth in a subterranean land-grab.
In some instances, the spaces are so vast you could fit 26 double-decker buses inside.
Above ground, new research shows that the average size of a British home has shrunk to 76sq m - with new one-bed flats typically no bigger than a Tube carriage. Living space is 10 per cent smaller than 30 years ago, making British properties more confined than anywhere else in Western Europe.
The Royal Institute of Architects says living in such cramped conditions can put health and wellbeing at risk - let alone the threat of fuelling animosity between neighbours. It is the preserve of the wealthy to expand their empires underground.
The spreading "iceberg" homes have become socking great symbols of our increasingly fragmented neighbourhoods and desire to insulate ourselves from one another at all costs. As Sarah Beeny, who has a show called the Property Ladder, admitted : "Everyone has gone basement mad."
Even the rich themselves are unable to stop the diggers rolling in. The High Court has just rejected an attempt by residents of Hampstead Garden Suburb, led by former Lloyds chairman Sir Victor Blank and including television presenter Richard Madeley, to prevent their city trader neighbour Scott Franklin from building an underground swimming pool, games room and wine cellar.
In fashionable Notting Hill, a campaign fronted by Ruby Wax and Rachel Johnson, sister of the Mayor of London, has just secured a rare victory by blocking financier Mark Hawtin's plans to create a vast underground extension by digging under a public road. But Johnson has warned she fears the application will "rise quickly from the dead".
Nigella Lawson and Charles Saatchi are veterans of London's basement wars. In 2010, they were reportedly so incensed by a planned garden conversion next door to their £30 million flat in Belgravia that they decided to sell up. However, they too have extended their current £12 million ($22 million) home in Chelsea underground. It now boasts a wine cellar, gym, and an underground swimming pool. Last month, they reportedly objected to another basement conversion for potentially eroding the character of their exclusive street.
Goldman Sachs banker Christoph Stanger caused so much subsidence while excavating the basement of his £7 million Kensington townhouse last year that neighbours were left unable to open their doors. Stanger, who offered compensation to victims, was granted permission for the underground extension despite objections from nine locals.
Rural residents feel similarly powerless. Many complain of the chaos caused to small country roads by trucks shipping mud and rubble away for months on end.
"It's like that famous Woody Allen quote, 'I'm not afraid of death, I just don't want to be there when it happens'." says Simon Parnall, former chairman of Kingswood Residents Association and now a councillor for the area. "The residents wouldn't mind if the basements suddenly materialised. It's the process that's so painful for them. It's the continual building and movement of construction vehicles damaging the road verges."
Standing in the 213sq m basement of Sumer Lawns, Caroline Jones's £3.89 million Kingswood home, any signs of a building site have long since disappeared. One room is devoted to a 9.5m by 4m swimming pool, its ornate mosaic base shimmering beneath the water. Another contains a steam room. There is a gym and a pool table illuminated by a light well (a brick hollow design that allows natural light in).
A large home cinema the size of some London flats is fitted out with reclining leather seats. A cocktail bar has been built into the corner.
"This has been born out of wanting to create a certain lifestyle," says Jones, who has been married to her husband David, an account manager at a software firm, for more than 30 years.
The couple, who have two grown-up daughters and two grandchildren, built their six-bedroom home two years ago. They have now put it on the market as they want to downsize. They opted to install the one-storey basement due to height restrictions on the property, and created it by craning in huge concrete panels.
"It's quite an expensive option to move all the mud," Jones says.
It is estimated a basement can add 15 to 20 per cent to the value of a house.
With space at a premium, many more modest terraced homes in London are also expanding underground. Maggie Smith, marketing manager for the London Basement Company, says the firm is working on at least 12 to 15 projects at any time, with the number on the rise.
Kensington and Chelsea alone has seen 800 planning applications for basements in the past five years. Only 10 per cent are rejected, and those are almost always resubmitted.
In 2012, 242 applications were granted planning permission, and just 53 rejected.
In February last year, Lord Selsdon launched the Subterranean Development Bill to establish a code of practice for what still feels like a Wild West underground gold rush.
The bill has already been passed by the House of Lords, and Lord Selsdon hopes the proposed draft regulations will be published by the Department for Communities and Local Government imminently, giving greater protection and advice to local authorities. Whether that will be enough remains to be seen.