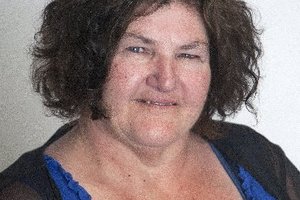 IN THE past few weeks some of the court stories I have written have resulted in abusive and threatening emails sent to me.
For the life of me I can't understand why a community clams up or wants you to shut up when it comes to abuse.
One of the emails I received was from a victim, livid I had plastered their business for the public to read about. It was a rather abusive email too.
Why she wants to protect him is beyond me, when the judge considered the assault quite nasty.
Another was from an irate family member feeling embarrassed about what their loved one had done.
For goodness' sake, we live in a modern society where abuse is no longer accepted. Or is it?
Reality is, these people are shooting the messenger when it should be the perpetrator who deserves their wrath.
Why do we continue to try and protect abusers?
Maybe it's just because I'm a safe target. I'm not likely to slug her back and maybe I'm someone she can control.
Our justice system is an open, transparent one and stories need to be told if not to educate, to inform.
As a journalist, I make no apologies for writing these stories - the public needs to be aware of what is happening in our community - whether it be someone on the road driving drunk or someone beating up their partner or police as they go about their jobs. These stories need to be told so we as a community can bring about change if nothing else.
Where it gets sticky for me is when victims want to shut me up. I do feel for them.
But we must remember, abusers wouldn't be in court if they hadn't broken the law and once they are - we have a right to publish the outcome.
I will wear your anger but never will I dwell on it. I'm paid to do a job and will continue to do so to the best of my ability.
If you have a chip on your shoulder then deal with it, don't abuse others who you perceive have wronged you.
Abuse is no longer acceptable in our society. It must be stamped out and until it is, the media will ensure it is highlighted.
For more articles from this region, go to Wairarapa Times-Age