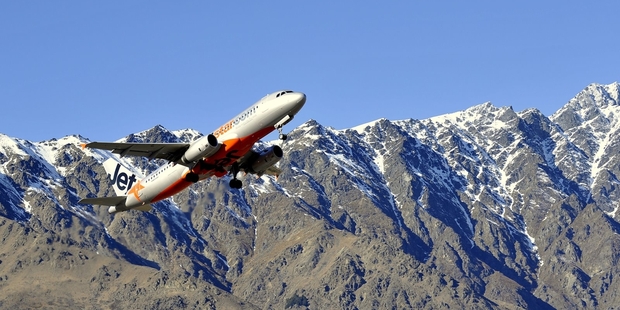 Aviation website privatefly.com has named its top 10 scenic airports at which to land. Our very own winter wonderland Queenstown gets a mention.
Of the winning airport (Nice), judge Sylvie Peron said: "A beautiful approach either from northeast over the Alps then Monaco or west with the red Esterel mountains on the left and blue Med on the right."
Readers who nominated Queenstown said: "Flying over the alps and descending over the Kawarau Gorge through the mountains to be greeted by Lake Wakatipu - all approaches to this runway are, in a word, spectacular."
"The mountains and lake are stunning from the air and there's a bit of a thrill if you are on the left hand side of the plane, you feel like you could just reach out and touch the Remarkables".
"You fly in over beautiful alpine landscapes and over huge lakes that reflect a mirror image of the surrounding mountains.
Simply magnificent."
"Pure nature, mountains, hills and sea," judge Sonke Graumann remarked.
TOP 10 SCENIC AIRPORTS
1. Nice, Cote d'Azur (France)
2. St Maarten (Caribbean)
3. Barra (Scotland)
4. Los Angeles LAX
5. Aruba (Caribbean)
6. Rio De Janeiro (Brazil)
7. Gibraltar
8. Squamish (Canada)
9. London City
10. Queenstown