Andy Lynes delights in a foraging holiday off the coast of Cornwall.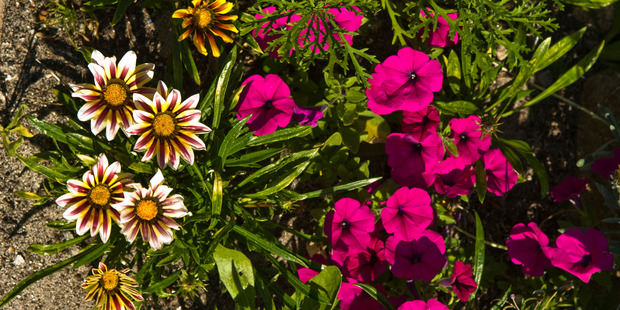 Travelling from London to the Isles of Scilly, 45 kilometres west-south-west of Land's End, takes me 10 hours by train, plane, taxi and boat. But once I arrive at Hell Bay hotel on Bryher, the smallest of the archipelago's five inhabited islands (there are a further 51 smaller uninhabited islands), I know it has been worth the effort.
With virtually no transport (the hotel has a minibus to get us to and from the quay), no industry and a total population of 85, Bryher's wild, unspoilt environment makes it ideal for a weekend of foraging.
But I'm no expert - happily that's where Cornwall-based wild food guide Rachel Lambert comes in. As she leads our small group to the brackish lagoon, the Great Pool, a few yards from the hotel grounds, she enthuses about the mixture of heathland, seashore, fields and hedgerows on the islands that makes for a diverse abundance of edible plants and seaweeds.
Lying in the path of the Gulf Stream, the warm, temperate climate has helped make the islands an Important Plant Area (as defined by the wild plant conservation charity Plantlife) with unique flora and fauna including dwarf pansy and orange birdsfoot that are not seen on the mainland.
"Foraging brings together walking, nature, plants and food," says Lambert, who has been foraging (identifying and picking wild edible plants and flowers) since the mid-nineties and teaching it for the past five years.
She points out a patch of rock samphire growing at the pool's edge.
"It's a coastal plant that grows in rocky areas above sea level, as opposed to marsh samphire which grows in salty marshes in water," she explains as we chew on the juicy and sea-salty leaves and stalks that have a stronger citrus flavour than any samphire I've tasted before.
On nearby Gweal Hill, we stop by a crop of dark, glossy-green, spear-shaped leaves sprouting from the rocky landscape that on any other day I might have trampled on. Scurvy grass, it turns out, has a pronounced English mustard flavour with a bitter finish.
"Captain Cook first sang its praises. It is rich in vitamin C and was taken on ships either in dried form or distilled in liquid to stave off scurvy," Lambert explains.
We pick some of the fleshiest leaves and drop them in Lambert's wicker basket which she'll take back to chef Richard Kearsley at the hotel. He'll incorporate them in one of the special menus that make up our nightly five-course foraged feast during the three-night break.
It's a beautiful clear spring day and only an insistent, chilly wind blowing in off the Atlantic reminds us we're not in some tropical paradise.
At a rock pool, we stop and gather some unpromising-sounding gutweed. When deep fried, the hollow, intestinal looking-plant tastes just like the crispy seaweed (that's actually made from finely sliced cabbage) served in many Chinese restaurants.
"One of the great things about seaweeds is that they can extract toxins from the body," Lambert tells me.
However, some varieties can absorb the toxins from poor quality sea water.
"I'm not worried about that here," she reassures me, as we try the raw, lettuce-like plant straight from the water.
We descend the other side of the hill and follow the coastline to Great Porth, where we discover bushy clumps of sea spinach growing at the edge of the sandy beach. The leaves are beautifully fresh and glossy. Also known as sea beet, this is the wild ancestor of numerous cultivated plants including chard, sugar beet and beetroot.
We pick the leaves, making sure not to pull out the plant's roots. To do so would be illegal without the permission of the landowner, and none of us happens to have the Prince of Wales' phone number on us: the Isles of Scilly have been part of the Duchy of Cornwall since the estate's foundation in the 14th century.
As we continue our two-and-a-half-hour walk around Bryher, we come across the delicately flavoured hairy bittercress and common nettles. We carefully pick just the four freshest and best leaves at the top of each stem with gloved hands. Lambert points out some ribwort plantain growing nearby and tells us that if we get stung by the nettles, rubbing the long thin, tongue-like leaves on our skin can help ease the pain, just like dock leaves; it works on bee stings and insect bites too.
Getting into the wild food spirit, I take a bite out of the bitter, aromatic leaf, but it's so furry I feel like a cat chewing on a mouse. Far more pleasurable is wild sorrel, which has a bright lemon sherbet taste from the oxalic acid contained in the plant. We're warned that the spear-like shape, with two thin tails, one hanging down either side of the stem, makes it easy to confuse with a poisonous plant commonly called lords and ladies.
After working up an appetite, that night we get to enjoy not only some top-class cooking, but also the sense of satisfaction of having harvested our food, or at least some of it.
Chef Richard Kearsley has transformed the nettles into a teacup of delicious creamy soup; the gutweed has been fried and served with lemon sole tempura that also comes with aeoli given a citric kick by the wild sorrel. Sea spinach and scurvy grass accompany a pancetta-wrapped fillet of beef and some of the bright yellow gorse flowers we'd also spotted on our walk have been dried and infused into a stunningly original crème brûlée.
The ingredients we've collected might have been used in supporting roles by the chef, but for me, they are the star of the show, and it's fascinating to see how much flavour and texture they contribute to each dish.
The next morning we take the boat over to neighbouring Tresco to continue foraging. At barely 3.2km by 1.6km, the island is roughly one and half times the size of Bryher and has nearly twice the population, with 150 inhabitants. It's also more developed, with an art gallery, a shop and a pub, and the landscape less untamed than Bryher.
Yet there's still plenty of free food to be found. With Lambert's help we hunt down the naturalised Bermuda buttercup, not actually from Bermuda (it's originally from South Africa) and not actually a buttercup but a member of the sorrel family. It will form part of a salad to be served that night along with the pennywort, sea sandwort and chickweed that we also pick.
After collecting some three-corned leek, a type of wild garlic growing by the roadside, we meet up with horticulturist and editor of the Tresco Times Alasdair Moore for lunch at the Flying Boat Club, a restaurant built on the site of the Royal Navy Air Service base where seaplanes countered the German U-boat threat during the First World War.
After our meal, Moore drives us in a golf buggy (the only motorised transport on the island, apart from the odd farm vehicle) to Abbey Garden.
Although we collect a few sprigs of mint from the herb garden for dinner, we're not here to forage but to learn a bit about the extraordinary collection of tropical plants gathered by Victorian-era founder Augustus Smith from as far afield as Brazil, New Zealand, Burma and South Africa.
Moore, who worked at Abbey Garden for five years, is a fascinating guide and explains that the maritime climate and south-westerly position means the garden can support an enormous variety of plants. He is particularly enthused by the colourful protea species he spent time researching in South Africa and which includes a variety with soft, parrot feather-like petals.
There's just time to view the garden's haunting collection of ships' figureheads, salvaged from wrecks off the coast of the islands, before getting the boat back to Bryher before the tide turns.
After four days of fascinating insight into the delicacies that so often lay at our feet, I'm compelled not to waste a minute of my journey back to the mainland. After a boat ride to the main island, St Mary's, I headed to Town Beach for a spot of last-minute foraging before my flight. I collect sea spinach as an edible souvenir.
Even though I've been on the islands only a few days and spent a matter of hours foraging, with Lambert's guidance, I've been able to take a close, concentrated look at the landscape.
Where I might otherwise have strolled blithely past, I've stopped, looked, smelled, touched and tasted.
I've been amazed by the variety and intensity of flavours available free of charge to those with enough knowledge of what's safe to take back to the kitchen or enjoy there and then on the spot.
Any trip to the Isles of Scilly would be unforgettable, but this one will live on in my taste memory too.
- INDEPENDENT