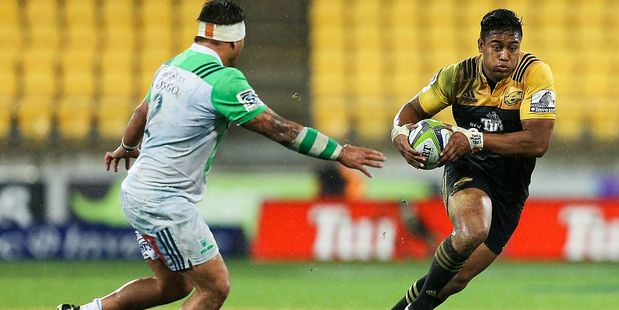 As we head into the final three weeks of Super Rugby's regular season, there are still eight teams that could fill out the five playoff spots available to the Australasian Group.
Sure the Blues and Rebels require the sporting equivalent of an act of god, but as Leicester City, the Cleveland Cavaliers and Iceland have all shown us recently, anything is possible in this wonderfully unpredictable wee beastie we call "sport".
So here's what faces each of franchises that are in the mix, those on the fringes and those requiring the aforementioned divine assistance.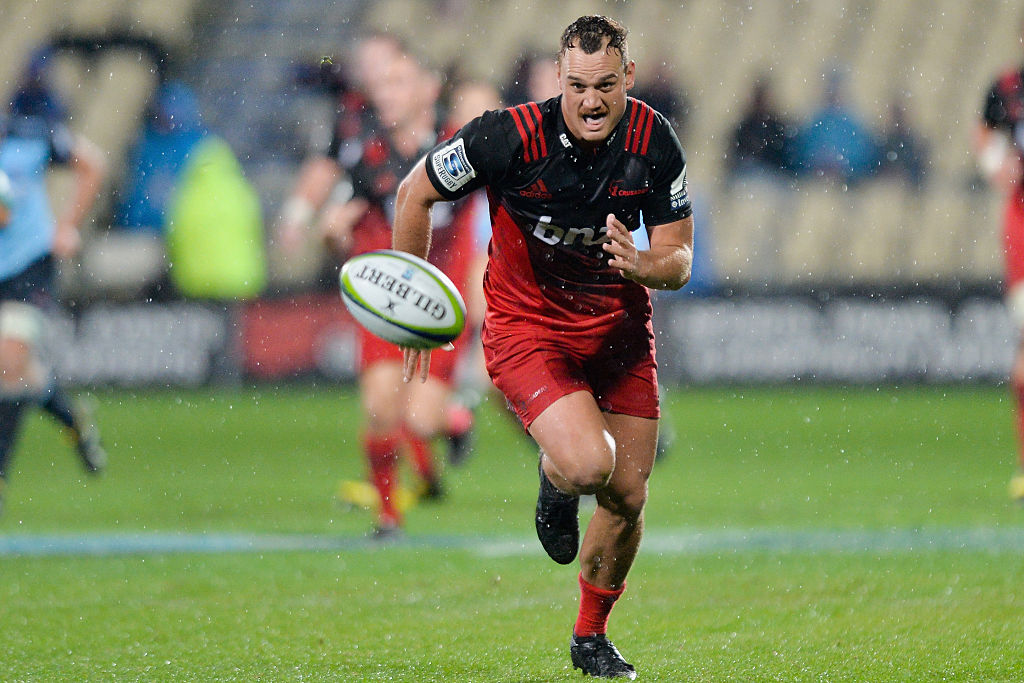 Crusaders
Points: 45
Position: 1st in Australasian Group & 1st in NZ Conference
Remaining games: Chiefs in Suva; Rebels in Christchurch & Hurricanes in Christchurch
Combined winning percentage of remaining opponents: 63.9 per cent (4th)
Opinion: Those two home games to finish will be massive for Todd Blackadder's men.
It'll be a tough old go in Suva this Friday night against a team that's had their number in recent times and while the Rebels & Hurricanes have also had success playing in the Garden City, this Crusaders team will close out strong to secure top spot in the Trans-Tasman group and Kiwi conference.
Predictions: BP loss v Chiefs (1pt); BP win v Rebels (5pts); Win v Hurricanes (4pts)
Final Points: 55
Final Position: 1st in Australasian Group & 1st in NZ Conference
Brumbies
Points: 34
Position: 2nd in Australasian Group & 1st in Australian Conference
Remaining games: Reds in Canberra; Blues in Auckland & Force in Canberra
Combined winning percentage of remaining opponents: 33.3 per cent (13th)
Opinion: The Brumbies will saddle up and smash the Reds & Force in their nation's capital so it all comes down to the Blues match in Auckland ... which they choke away like Greg Norman at The Masters in 1996, thus missing the playoffs.
Prediction: BP win v Reds (5pts); BP loss v Blues (1pt); BP win v Force (5pts)
Final Points: 45
Final Position: 6th in Australasian Group & 2nd in Australian Conference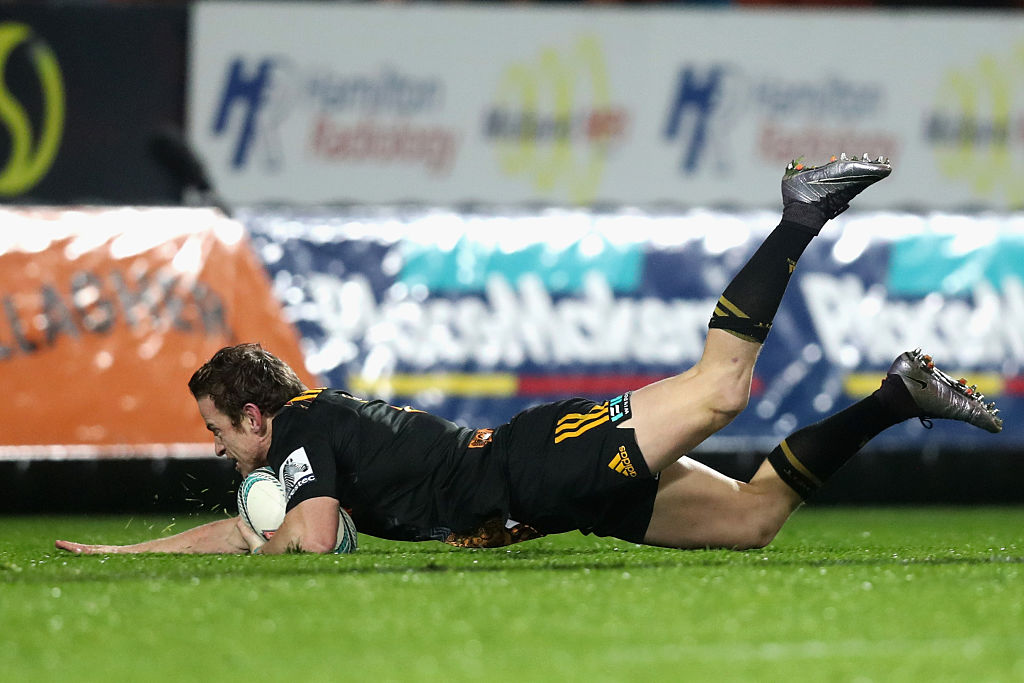 Chiefs
Points: 42
Position: 3rd in Australasian Group & 2nd in NZ Conference
Remaining games: Crusaders in Suva; Reds in Brisbane & Highlanders in Dunedin
Combined winning percentage of remaining opponents: 59.7 per cent (8th)
Opinion: Dave Rennie's men will find a way to undo the Crusaders (again) but suffer a week later as they rest Sam Cane & Brodie Retallick and fail to secure a much needed bonus point in a battling win in Brisbane.
The final game of the regular season will be another spiteful, niggly but totally epic encounter with their nemesis the Highlanders in the Glass House, in which they come up short (again); a loss that sees them drop to 3rd in the NZ conference on points differential.
Prediction: Win v Crusaders (4pts); win v Reds (4pts); BP loss v Highlanders (1pt)
Final Points: 51
Final Position: 4th in Australasian Group & 3rd in NZ Conference
Hurricanes
Points: 40
Position: 4th in Australasian Group & 3rd in NZ Conference
Remaining games: Blues in Wellington; Waratahs in Sydney & Crusaders in Christchurch
Combined winning percentage of remaining opponents: 65.3 per cent (3rd)
Opinion: All three of the Canes remaining opponents have winning records (yes even the Blues have more wins than losses) hence have by far the toughest run home.
They'll account for the Blues in another close NZ derby and then secure the final playoff spot despite back-to-back losses to the Waratahs and Crusaders; the bonus points earned in each of those defeats sneaking them in ahead of the Brumbies.
Predictions: Win v Blues (4pts); BP loss v Waratahs (1pt); BP loss v Crusaders (1pt)
Final Points: 46
Final Position: 5th in Australasian Group & 4th in NZ Conference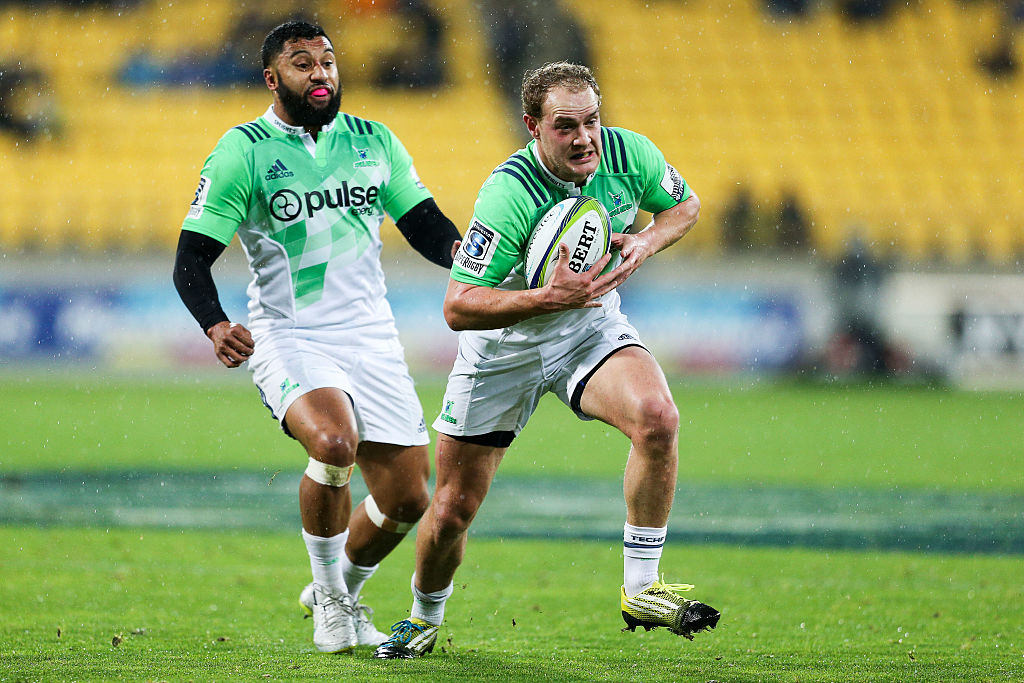 Highlanders
Points: 38
Position: 5th in Australasian Group & 4th in NZ Conference
Remaining games: Kings in Port Elizabeth; Jaguares in Buenos Aires & Chiefs in Dunedin
Combined winning percentage of remaining opponents: 36.1 per cent (12th)
Opinion: While the travel is a sod, facing the Kings means you can comfortably afford to leave the Smiths and Elliot Dixon at home before linking up with that trio in Buenos Aires.
They'll get back from a successful away trip having boosted their points differential, which they will further pad in another hard fought, combative but ultimately victorious outing over the Chiefs in Dunedin.
Prediction: BP win v Kings (5pts); win v Jaguares (4pts); Win v Chiefs (4pts)
Final Points: 51
Final Position: 3rd in Australasian Group & 2nd in NZ Conference
Waratahs
Points: 34
Position: 6th in Australasian Group & 2nd in Australian Conference
Remaining games: Sunwolves in Tokyo; Hurricanes in Sydney & Blues in Auckland
Combined winning percentage of remaining opponents: 44.4 per cent (10th)
Opinion: After the obligatory bonus point win in Tokyo, Daryl Gibson's men will outlast the Hurricanes to claim top spot in the Australian conference; a position they will cement with a dogged victory over the Blues in Auckland, timing their run into the playoffs very nicely.
Prediction: BP win v Sunwolves (5pts); win v Hurricanes (4pts); Win v Blues (4pts)
Final Points: 47
Final Position: 2nd in Australasian Group & 1st in Australian Conference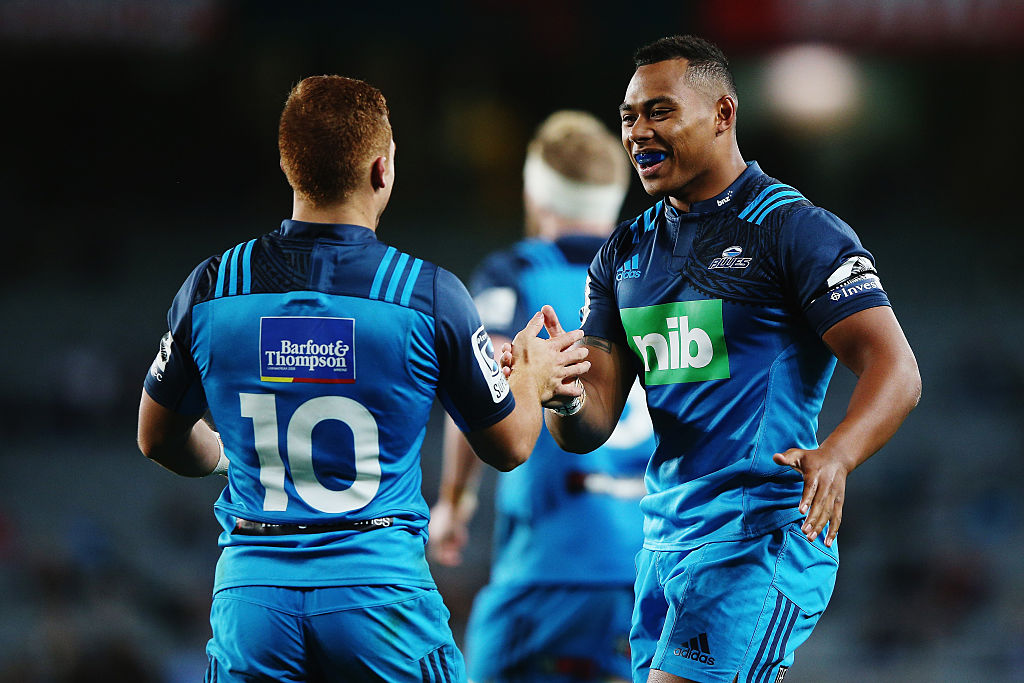 Blues
Points: 30
Position: 7th in Australasian Group & 5th in NZ Conference
Remaining games: Hurricanes in Wellington; Brumbies in Auckland &Waratahs in Auckland
Combined winning percentage of remaining opponents: 63.9 per cent (5th)
Opinion: While their outside shot at the playoffs will end this weekend in Wellington, the Blues will have a massive say in the outcome of the Australian conference over the final fortnight of round robin. They will roll the Brumbies in the penultimate game of the season before pushing the Waratahs all the way in another tough loss to a quality opponent.
Prediction: BP loss v Hurricanes (1pt); win v Brumbies (4pts); BP loss v Waratahs (1pt)
Final Points: 36
Final Position: 7th in Australasian Group & 5th in NZ Conference
Rebels
Points: 27
Position: 8th in Australasian Group & 3rd in Australian Conference
Remaining games: Stormers in Melbourne; Crusaders in Christchurch & Reds in Brisbane
Combined winning percentage of remaining opponents: 58.3 per cent (9th)
Opinion: They have an extremely outside chance of making the playoffs, but it's a chance nonetheless.
However those fleeting hopes will be vaporised with a close loss to the Stormers this Saturday night, followed by a blowout loss to the Crusaders & an insipid ending in Brisbane.
Prediction: BP loss v Stormers (1pt); loss v Crusaders (0pts); BP loss v Reds (1pt)
Final Points: 29
Final Position: 8th in Australasian Group & 3rd in Australian Conference
Final Standings (based on these predictions)
1) Crusaders (NZC winner) 55 pts
2) Waratahs (AC winner) 47 pts
3) Highlanders (wildcard 1) 51 pts
4) Chiefs (wildcard 2) 51 pts
5) Hurricanes (wildcard 3) 46 pts
6) Brumbies 45 pts
7) Blues 36 pts
8) Rebels 29 pts
9) Reds 21 pts
10) Force 13 pts