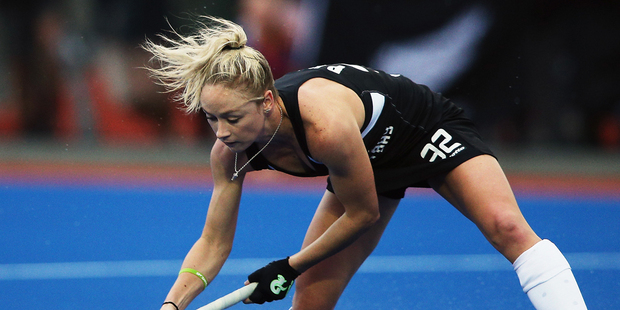 The Black Sticks have made it three big wins on the trot after beating Canada 7-0 in their Four Nations tournament in Dublin.
The win follows 9-2 and 10-0 wins over hosts Ireland and Chile respectively.
Striker Krystal Forgesson scored twice in the first half to give New Zealand a 2-0 halftime lead.
Midfielder Anita Punt scored three field goals in five minutes after the restart, with Olivia Merry getting two to round off the scoring.
New Zealand will play Ireland in the tournament final early tomorrow (NZT).
"Although 7-0 is a great score, we feel that some areas of our attack could certainly have been better today," coach Mark Hager.
"To Canada's credit they certainly did a good job at blocking up the defensive third and making it hard for us to play our free flowing style of play.
"We are all looking forward to the challenge of the final and are certain Ireland will be a tough opponent in front of their home crowd.
"It's important we keep the winning feeling going, especially in what will be an important milestone with Emily Naylor playing her 250th game."
The Four Nations serves as New Zealand's final warmup event before heading to the Commonwealth Games.