Conservative approach likely by Hansen over return to action of No 8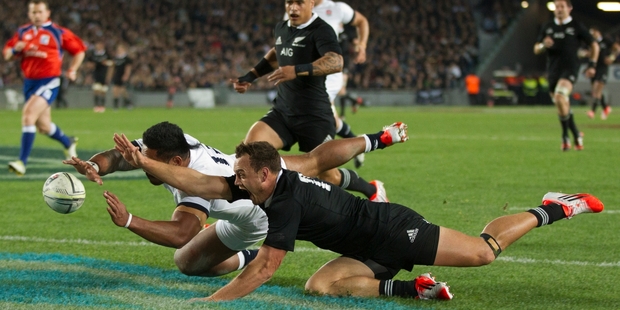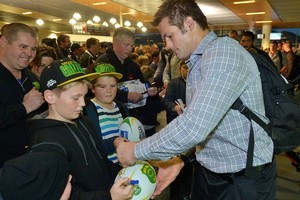 The All Blacks have arrived in Dunedin backing themselves to find the required improvement after suffering a big scare in the first test against England at Eden Park, but they will probably have to do so again without No 8 Kieran Read.
Ruled out early last week in the lead-up to Saturday's 20-15 victory due to his lingering concussion problems, Read could be told to sit out another test because of his lack of match fitness.
A decision will be made over the next few days, but All Black head coach Steve Hansen is likely to take a conservative approach to bringing back the No8 judged as the world's best player last year.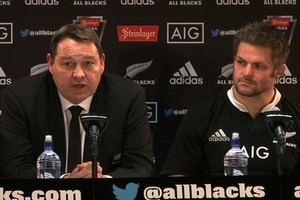 "Kieran trained for an hour and a half [on Saturday] with no signs or symptoms," Hansen said yesterday. "It's just a matter of the lack of games, whether we chuck him back in or whether we do the safer thing and give him a week's training and build him up and save him for the last test.
"It would be nice to have him because he's a great player, but we have to think about the whole year, and him."
Left wing Julian Savea could be fit to play after missing the first test with a knee injury, but Hansen might elect to rest fullback Israel Dagg.
Dagg had a challenging night which wasn't helped by his nagging thigh and knee problems. Right wing Ben Smith could move to the back on his home pitch, leaving the way clear for Cory Jane to retain his starting position, albeit on the other wing.
"He's had a sore thigh now for a month but he's been playing on it," Hansen said of Dagg. "It only affects his kicking, but again that's something we'll look at this week and decide whether we need to keep pushing that and limiting his training load on it or let him have a week off."
Reflecting on an error-ridden performance from his team, Hansen said it was important not to panic. An information overload was probably responsible for the mistakes, he said.
"It was a typical first test, really. Everyone expects us to jump out and be perfect straight away and we probably have that expectation of ourselves but sometimes that's not the reality. We struggled at times with our skill execution and usually that's an indicator that we've got cluttered minds.
Halfback Aaron Smith yesterday agreed he and his teammates had plenty on their minds.
"You get hit with all the whole new game plan and trying to get the moves in," Smith said. "It is a lot in the end and I guess that showed at times."
Hansen added: "The big thing we won't do is panic. We actually won the test match, we're one-nil up and we know we have to make some improvements, but so do they. They have the luxury of having fresh legs, but at the same time they have to re-introduce them back into their game."
The All Blacks will keep selection changes to a minimum, but England have the option of changing up to seven players following the late arrival of squad members from Saracens and Northampton.