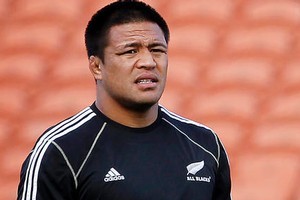 All Blacks hooker Keven Mealamu said it would be devastating if the team couldn't play at the next Rugby World Cup.
Rugby Union boss Steve Tew says unless another way is found to better allow commercial revenue opportunities during World Cup year, the NZRU might not be able to send a team to the 2015 tournament.
Keven Mealamu said it's not a pleasant thought.
"It would be devastating for us as rugby players to know that we wouldn't be able to make it to the next World Cup and it would be devastating for our country and for the rugby players here as well."
Mealamu said the only thing they can control is what happens on the field.
- NEWSTALK ZB