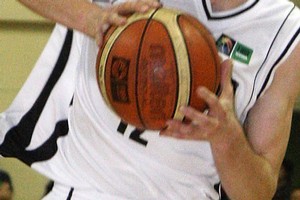 The New Zealand men's basketball team have completed their build up to the Oceania Olympic qualifying series against Australia next month on a high with an 85-78 win over Ukraine at the Istanbul Cup in Turkey.
The scores were tight over the first quarter as Ukraine held the lead 16-15 at the first break before putting their foot down in the second stanza to grab a 43-32 advantage by halftime.
The Tall Blacks then turned the tables in the third and fourth spells, winning them 28-14 and 25-21 respectively.
Shooting guard Kirk Penney was the top scorer with 26 points followed by Alex Pledger with 12 along with eight rebounds.
The New Zealanders now return to Auckland for a camp before heading to Australia for the three-match series against the Boomers starting on September 7 at Melbourne.
Result:-
New Zealand 85 (Kirk Penney 26, Alex Pledger 12, Mika Vukona 10) Ukraine 78 (Steven Burtt 18, Oleksandr Kolchenko 17, Serhiy Lischuck 11). Halftime: 32-43.
- NZPA