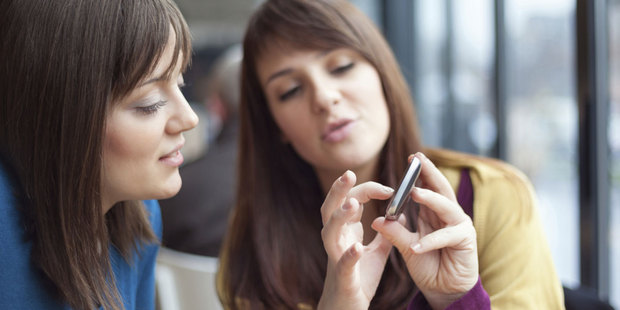 Okay. You have a smartphone. You make your calls on it. Text - most likely only family and friends. Use the Internet, search, read your email and perhaps find out how to get from here to there with it.
This I found out, is what 98 out of 100 business people do. Just those activities. How do I know? From my surveys of hundreds of business people in a multitude of industries and positions from my speaking and training engagements. The two questions I always ask is if they have a smartphone and what they use it for. By the way, smartphone ownership among business people I'd say is around 95 per cent based on the diverse groups I speak with.
There is so much more!!!
Here is my suggestion of the two MUST HAVE's that I find few business people have learnt about.
Voice Recognition
Number one on my list is Voice recognition/activation.
You have to be connected to the internet for it to work. Either wireless or using your mobile connection. Voice activation has two different components.
First, to turn it on
• Siri in Apple (Settings > General > Siri). Then select the language you want - UK, Australian, American. Then double click home button.
• S Voice in Samsung (Apps> S Voice or double press the home key)
• Windows 7 (Press and hold Start button; tap help to see things you can say)
With voice recognition activated, you can have quite a few activities automated hands free. Messages, emails, memos, appointments created and sent. Directions. Searching. Questions answered. For example if you say:
Read my messages to me: new ones are read out loud.
Tell 'x' I've just turned on voice recognition: a new sms message to the person 'x' will be created and the message will have written in it 'I've just turned on voice recognition'. You next say send or cancel to do either.
The second part of voice recognition is your ability to speak instead of write anything. Be it in an email, a sms, Google search, ANY APP you have. When the keyboard opens, next to the space bar you'll see a little microphone. Press that and speak (I suggest slowly) and it will transcribe it for you.
By the way, don't let anyone tell you that Siri doesn't understand your accent. It works stunningly. I will repeat stunningly if one, you pick the right language - I suggest trying Australian Siri and two, just speak slowly.
Keyboard Shortcuts
How many times do you type your email address (outside of the email program)? Or type your name or a repetitive phrase? The great news is you can create what I'll call auto corrections that will replace with longer text. In example when I type sis, the keyboard will ask if I want debbie@successis.co.nz put in instead.
• IPhone - Settings > General > Shortcuts
• Samsung - First you have to install the Google Keyboard. You can't do it with the default Samsung keyboard. Once installed, > Settings>Language and Input > select the Google Keyboard as your default keyboard (note which one you're using - NZ, English etc as you must create the shortcut in the correct one). Select the Google keyboard icon > select personal dictionary under the text correction section. Select the dictionary you're using and create your shortcut using the plus sign. Whew! Got it?
• Windows - doesn't have it.
Please, we all would love your comments on ways you use voice activation or keyboard shortcuts. Please comment and share.
Written by Debbie Mayo-Smith, One of New Zealand's most in-demand speakers, trainers and bestselling authors. Debbie works with companies that want more effective staff. For more tips and business ideas sign up for her free monthly newsletter.