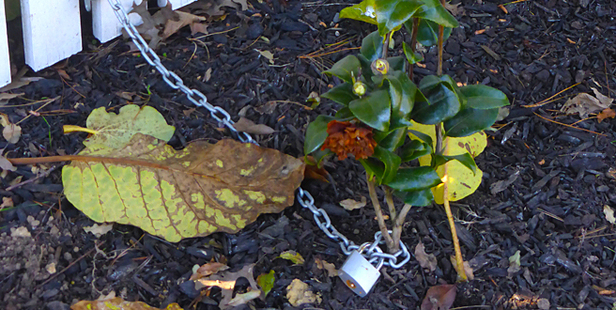 Austen spotted this solution for those who particularly value their Camellia saplings.
Nose for a good story
A reader writes: "As a child, my parents used to tell me that mice lived up my nose. Not only this, they told me that the things up your nose were the mice's furniture. They said if I picked my nose, I would be rearranging and maybe even destroying their furniture. Needless to say, I never picked my nose."
Footloose mobster outed
Up-and-coming Sicilian mobster Domenico Palazzotto, 28, was outed in August by Italy's L'Espresso magazine as the owner of an ineffectively-pseudonymous Facebook page showing off his muscled, bare-chested body and perhaps recruiting members. One fan asked, "Do I need to send a [resume]?" "Yes, brother," came the reply. "We need to consider your criminal record. We do not take people with clean records." Palazzotto operates out of Palermo and listed among his "likes" the singer Kenny Loggins. (Source: News of the Weird)
Town moves to swat 'Mosquito'
The Welsh town of Milford has installed a "Mosquito" - a sonic weapon that produces tones that are heard more acutely by children and teenagers - at the library, to disperse crowds of young people congregating during opening hours. BoingBoing.net says The Mosquito is an extraordinary device because "it generates tones that can only be heard by a certain demographic and is used as an anti-personnel dispersal tool in public places. Try to imagine a similar tool that only affected women, or men, or gay people, or black people, or Asians. Also, think of the collateral damage to infants and toddlers, who can hear its tones even more acutely than teens, but lack the ability even to articulate the sensation that's causing them distress". A petition to remove the device has been started by locals.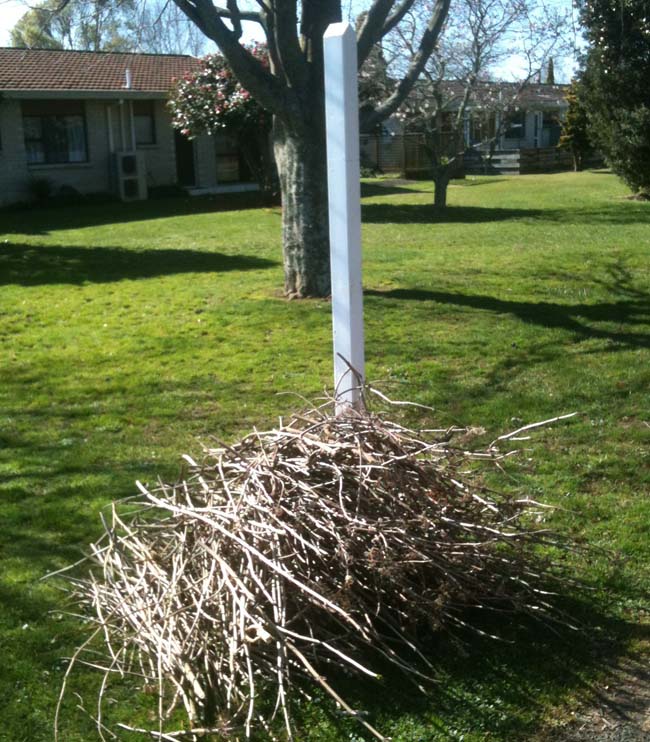 "Walked the dog and came across this strange sight. Everything but the witch!" says a reader.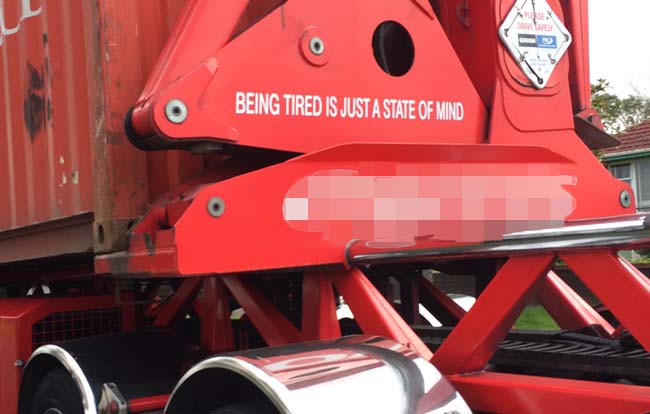 An interesting take on life on the road from a driver for this large transport company.
Quick clip: Smokers lungs vs healthy lungs...
Video: Shucking good way of getting rid of the silky corn cob strings...
Picture this: These leggings worn with this top.
Picture this: Slow News Day Headlines...
Video: Robotic cake icer...
Herald app users tap here for today's video.
Got a Sideswipe? Send your pictures, links and anecdotes to Ana at ana.samways@nzherald.co.nz