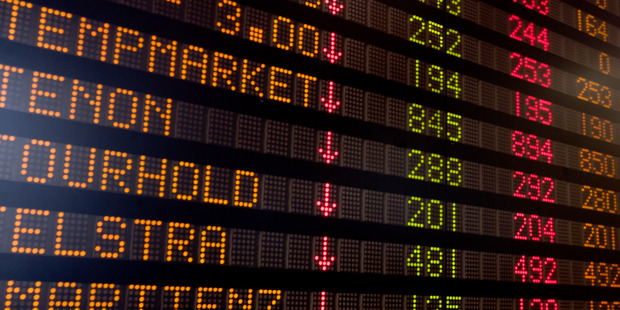 New Zealand's sharemarket hit an all-time high this afternoon, a market analyst says.
The NZX-50 index was trading at 4341 points at 4pm, up 1 per cent on the back of rises in major stocks including Auckland Airport, Telecom, Xero and Sky TV.
Its previous high was in May 2007, just before the onset of the global financial crisis, when it reached 4333 points.
Craigs Investment Partners head of private wealth research Mark Lister said the level the NZX-50 has reached this afternoon was an all-time high for the local sharemarket.
"I don't think that necessarily means that all the issues that we've seen since the global financial crisis hit have been fixed [but] it's certainly good for investors and people can take heart that we've had a pretty significant market correction - it's the biggest one we've had in many, many, many years," said Lister.
He said the rally the NZX-50 had seen since the start of last year - it has risen around 32 per cent since January 2012 - had been partly been driven by investors realising the value of New Zealand stocks.
"Companies on our market are in very good financial shape," Lister said, adding that dividend yields on many stocks were generous when compared with interest rates on bank deposits.
Despite the ongoing economic turmoil around the globe, other stock markets have also been surging ahead.
Wall St's Dow Jones index also reached a record high earlier this week.
"Stock markets are always looking forward a year or two," said Lister. "While there's still a lot of challenges out there, there are less challenges than there were 12 months ago. Things are getting better."
Shares in Wellington-based cloud accounting software provider Xero have gained 5 per cent today, giving the tech company a more than $1 billion market capitalisation for the first time.