State Services Commission shows men paid almost $11,000 more than women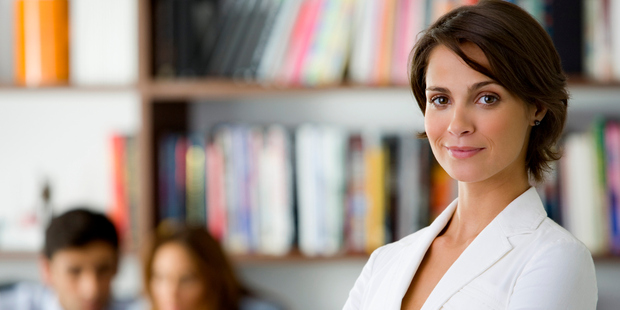 The number of women in senior leadership roles in the public service has inched up but female leaders are still being paid 8 per cent less than their male colleagues in similar jobs - a pay gap that hasn't budged in at least five years.
The State Services Commission annual Human Resource Capability report for the public sector shows the pay gap between men and women in the key leadership roles has not shrunk since at least 2010.
It worsened to 11 per cent in 2012 and has now gone back to 2010 levels of 8 per cent in senior roles.
The pay gap was worse at lower levels of the public service - across all management roles, women were paid 14 per cent less than men. The gap was similar across the whole public service. On average males earned $76,784 - almost $11,000 more than women.
Labour leader Andrew Little said the gap showed a failure of leadership in the state sector.
"That's a significant gap and I can't think of a reason why there would be that gap. It looks like a lack of leadership on the part of the State Services Commission. The public service should lead the way in terms of equal treatment in the workforce and I find it difficult in the 21st century to explain why there would be that level of differential between men and women."
Social Services Minister Paula Bennett did not wish to comment but the gap also drew criticism from Equal Employment Opportunities Commissioner Jackie Blue. Dr Blue said there had been no progress over five years and urged the state sector to adopt targets. "New Zealand's changing face needs to be reflected equally across the state sector from the boardroom down."
Dr Blue said women were also still under-represented in leadership roles. Although women make up 60 per cent of the public service workforce they held only 42 per cent of the 1025 senior leadership roles - up from 41.5 per cent last year. The worst agency was the Department of Prime Minister and Cabinet, in which women held just 15 per cent of the top roles despite making up half its total staff. Women made up only 15 per cent of the senior leadership in the Ministry of Defence. Those with the highest proportion of women included Women's Affairs (100 per cent) and Statistics NZ (67 per cent).
The report said the reasons for the gap were complex and included "occupational segregation" - women tended to dominate in lower paid jobs. The impact of parenting and "caring responsibilities" also impacted on career progression and pay.
The average salary across the state sector was $70,250. The lowest paid group were contact centre staff with an average salary of $47,000 while the highest paid groups were managers ($119,917) and policy analysts ($91,500).
Q&A
How many women are in senior leadership roles?
About 430 out of 1025 (42%).
How many women are in the public service?
60% of 45,280 workers. Compares to 47% women in overall workforce.
Which departments have the lowest proportion of women in senior roles?
Department of Prime Minister and Cabinet (15%), Defence (15%), Customs (23%) and Inland Revenue (29%).

What are the average salaries for public service workers?
Females: $65,932
Males: $76,784
Who are the lowest paid?
Contact centre workers, with an average salary of $47,000.

Who are highest paid?
Managers, with an average salary of $119,917.