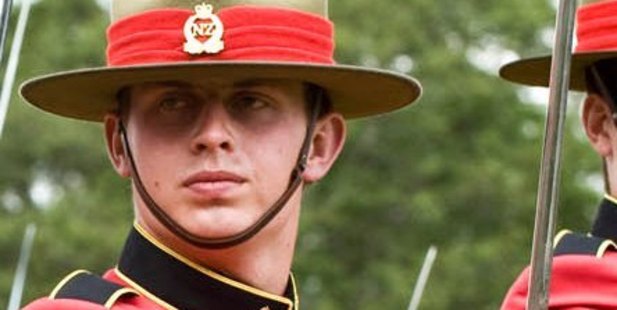 The parents of a soldier who died after suffering head injuries during a game of rugby league at Linton Military Camp say he died playing a game he loved.
Lieutenant Sam Scott, 21, hurt his head in a tackle during an intra-unit league nines game at the Palmerston North base on Friday.
He was rushed to Palmerston North Hospital in a critical condition about 11.30am before being transferred to Wellington Hospital later the same day.
He died yesterday morning.
Parents Andrew and Louise said their popular son died "playing a game he loved, in a job he loved".
"He was just a special young man. Can't really say much more than that," Mr Scott told APNZ today.
Andrew Scott is a top equestrian rider who represented New Zealand and was a reserve at the 1984 Los Angeles and 1992 Barcelona Olympics,
The family, which runs an equestrian business in Feilding, Manawatu, were rallying together, he said.
Sam Scott leaves behind a younger brother Liam.
"Sam passed away peacefully [yesterday] morning, surrounded by family and Army friends," said a family statement released through the Defence Force.
"He received excellent medical treatment right from the start by NZ Army staff on the field, and Wellington Intensive Care Unit.
"The Army is supporting the family greatly during this difficult time."
Mr Scott graduated as an officer in December 2012 and was recently promoted from Second Lieutenant to Lieutenant.
Worksafe has confirmed it has been notified of the death and is making initial inquiries. It is yet to make a decision on whether a formal investigation will be launched.
"Details of this incident are still under investigation by the relevant authorities, but it's clear that this game was not part of an official NZRL competition and therefore fell outside our control," said New Zealand Rugby League chief executive Phil Holden.
"We very much regret Lieutenant Scott's death, and our heartfelt condolences go out to his family and friends. We feel it's inappropriate to comment further at this time."
- APNZ