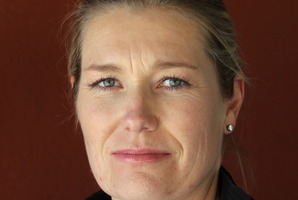 A controversial website designed by a victims' lobby group to highlight judges' decisions has been launched today.
But the Sensible Sentencing Trust says the site is not just about "naming and shaming" judges - it's also about educating the public on how their court system works.
Judging the Judges went live early this morning, and will showcase court cases and decisions made by District and High Court judges across the country.
Trust spokeswoman Ruth Money said the website was part of the victim advocate's ongoing campaign for judicial accountability.
"The site has been developed to inform and educate the public, advocate for a more open and transparent justice system and provide a single-source of reference for high-profile judicial decisions," she said.
"The public have been accused of being uneducated when it comes to the legal system and judiciary, and essentially told to butt out. But actually, people are genuinely interested in what's going on and we just want the site to educate people.
"At the end of the day we want to create discussion and debate around the issues, but giving people the right information. I just want people to care about the system, and know what it's all about."
Justice Minister Judith Collins acknowledged calls from the public for greater accountability for judges.
"However, websites like Judging the Judges are unfair to individual judges and often based on ignorance," she said.
"From what I understand about this website, I do not support it. It's likely to be very hard on judges and too simplistic in its approach to what judges do."
Ms Collins said judges were already accountable for their decisions through their written, reasoned judgments.
"These are open to scrutiny by media, academics and the public. Judgments can also be appealed to a higher judicial body. Judges are also accountable for their conduct.
"Complaints about a judge's conduct may be laid with the independent Judicial Conduct Commissioner and there is a judicial review process."
Ms Money said reactions like that of Ms Collins were intriguing.
"They've just jumped on it because they've heard it's about naming and shaming judges.
"It's much more than that, though," she said.
"At the end of the day we want to drive debate and provide information so that people can support the judiciary when it's appropriate and speak up, based on the facts, when it's not."
Ms Money said the trust "absolutely supports the independence of the judiciary", but public confidence was low and could be improved by transparency around decision-making.
"The judiciary claim to be constrained by a lack of resources with regard to being able to improve community knowledge and public education surrounding what they do. Our hope is that this site will assist regarding this and at least start the conversation within the public arena.
"Open justice allows for members of the public to see judges' decisions, allows them to agree and/or debate - this is what judgethejudges.co.nz is all about."