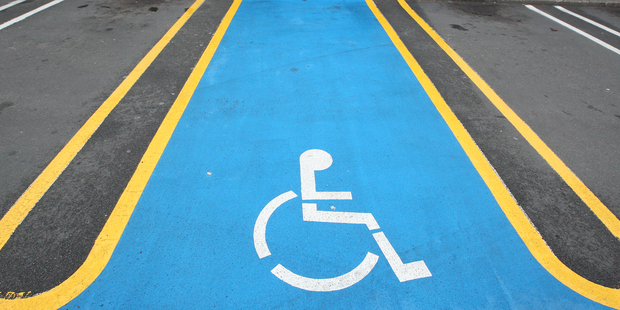 Q. I use a mobility parking permit. I would like to know if, when I'm parked in an access slot in a time-dependent area, the time limit still applies to my vehicle. Can you help please?
Hans Schramm, Auckland.
If you qualify for a mobility permit, you will receive an orange card stamped with a membership number and an expiry date. The permit must be clearly displayed on the inside of the vehicle windscreen or on the dashboard while you are parked.
Auckland Transport's website states that vehicles displaying a mobility parking permit can remain in time-restricted parking spaces for double the restricted time up to P120. This concession does not apply to areas where the time restriction is longer than P120.
In all paid parking areas, including graduated tariff areas, vehicles displaying a mobility parking permit are given one additional hour of free parking upon payment of the minimum tariff.
The mobility parking permit scheme is an officially recognised concession-parking scheme owned and administered by CCS Disability Action with the co-operation of local GPs and all city and district councils.


And now, an attempt to address some outstanding questions:
Q. When the first earthquakes hit Christchurch, money from around the country was raised for the "Christchurch Earthquake Appeal" in just about every way possible.
Can you tell me approximately how much was raised for the appeal, is there anything left in the fund, and give me some practical examples of how the fund was used?
John Little, Takapuna.
I found the website for the appeal trust at christchurchappealtrust.org.nz which is extremely informative and will tell you all you need to know, including the names of the trustees and projects that have been funded.


Q. A major felling of mature trees on Wellington St between the Freemans Bay shops and Franklin Rd happened last week. The cut-up remains still lie there. Was this an Auckland Council sanctioned action or was it a private unconsented undertaking or was it something else? I had thought that public and private city central trees were sacrosanct, or at least required notified consent for removal. What are the regulations/bylaws relating to removal of mature trees in the city?
Tony Knight, Freemans Bay.
Regrettably, last week has become last December. It is the council's belief that the tree felling occurred on private property. The Government's changes to tree regulations permit this to happen.