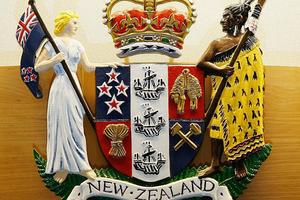 A man charged with the rape of a 14-year-old girl in Masterton can now be named.
James Fruean, a Samoan national, had his name suppressed on October 11 until family members were notified of his arrest.
Yesterday in Masterton District Court, Judge Ian Mill said he saw no reason to continue with the name suppression.
The 23-year-old faces five charges related to the same incident on September 29 - rape, sexual violation, abduction with sexual intent, assault with sexual intent and theft of $20.
A DNA compulsion order was made by Judge Mill against Fruean. He was due to have a DNA sample taken after the hearing.
Fruean was aided in court by an interpreter.
Defence lawyer Ian Hard said the accused was supported in court by his wife, mother and father.
Sergeant Garry Wilson and Mr Hard asked Judge Mill if an extension could be granted in order for relevant case documents to be translated.
Judge Mill said it should take about two months for the DNA analysis to be completed and adjourned the case until March 4 next year for a plea evaluation.
For more articles from this region, go to Wairarapa Times-Age