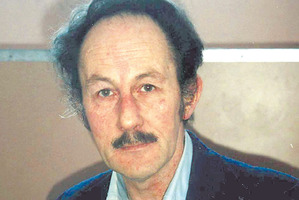 A parole board hearing to decide the release conditions of serial sex offender, Stuart Murray Wilson, has been adjourned until next month.
The man, dubbed the Beast of Blenheim, is expected to become one of the first people to be continuously tracked by GPS upon his release from prison in September.
A Parole Board spokeswoman told APNZ that the hearing, held at Rolleston Prison today, was adjourned until early August and the release decisions will not be known until mid-August.
A report into why the case was adjourned will be released in about a week, the spokeswoman said.
Wilson, 65, was jailed for 21 years in 1996 for sexual offending against women and girls including rape, indecent assault, stupefying, wilful ill-treatment of a child and bestiality.
Under old sentencing rules he must be released, after serving a mandatory sentence period, despite being assessed as being at a high risk of reoffending.
A spokeswoman for the Parole Board said today's hearing cannot lead to a change of release date but will look at a range of possible release conditions.
Wilson's more than 30 registered victims will be informed of the Board's decision first.
- APNZ