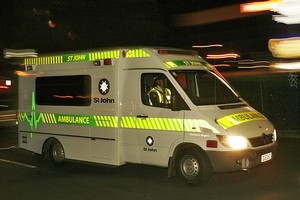 An off-duty police officer was assaulted, robbed and left for dead while walking home in Palmerston North.
Police colleagues of Constable Peter Lawless are hunting "drunken youths'' who may have been responsible for the attack.
Mr Lawless was found lying unconscious by a police dog unit near the intersection of Botanical Rd and Pioneer Highway about 1am last Sunday, November 6.
The officers called an ambulance before realising it was an off-duty policeman.
He was rushed to hospital where he regained consciousness two hours later.
Senior Sergeant Phil Skoglund of Palmerston North police confirmed the incident today.
He said the attack highlighted the recent "disturbing'' issue of drunken youths causing chaos across the city.
Police had been called out to the area of town where Mr Lawless was attacked from behind earlier in the night to investigate complaints of disorder.
But police would not link the attack to the disorder incidents.
A spokeswoman for the force said: "It was a bad assault, but no one knew it was a police officer. It was dealt with as an assault like any other.''
- APNZ