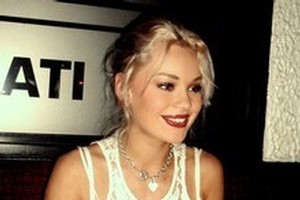 Bournemouth police have charged the ex-boyfriend of Kiwi Emily Longley over the 17-year-old's death.
The aspiring model's body was found in the Bournemouth home of her on-off boyfriend Elliott Turner, 20, in southwest England on May 7.
Bournemouth police said Turner has been charged with murder as well as perverting the course of justice.
Leigh Turner, 53, and Anita Turner, 50, were also charged with perverting the course of justice.
All three will appear before Bournemouth magistrates tomorrow.
Detective Inspector Neil Devoto said Ms Longley's family has been informed of the arrests.
"This is a difficult time for all her family and friends as they try to come to terms the loss of Emily," he said.
Mr Devoto said police will not be commenting further ahead of the trial.
Following the development, Ms Longley's family issued a statement.
"We are confident the police are doing all that they can to establish exactly what happened to Emily and we are grateful for their support.
"We would like to once again thank everyone for their messages of sympathy and the many tributes that have been made to Emily.
Of course we now await the outcome of the upcoming court case and ask that we are given space to come to terms with our tragic loss."
Police are still appealing for more information about the Ms Longley's murder.
The 17-year-old had moved to England to live with her grandparents eight months ago.
She had lived for seven years in Auckland.
Mr Turner and another 17-year-old man were arrested and bailed without being charged shortly after her death.
They reportedly spent time with Miss Longley the day before her death.